In this issue: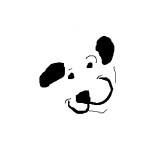 Your special offer- celebrating YOU with 10% off any item of your choice
Woofstock 2011 announced for Sat. 12/3/11
Trade Show Questions?
Free Titer Testing Webinar
Tracking Pet Food Related Incidents
Birth Control Pill for Dogs
Pot Patch for Dogs?
New pet treats available
This month's Whole Dog Journal
New Boneyard Items added
Monthly Features
Greetings!
Sure seems like summer has just arrived but the calendar is now saying we're about to wave goodbye. Here's hoping you were able to enjoy some, if not all, of our abbreviated good weather. Perhaps we'll all be able to stretch things out for a few more weeks!
After much circling, sniffing and chasing, tails are finally wagging with the news that our warehouse lease has been renewed as we move into our second decade. It's because of clients such as yourself that Smiley Dog has flourished, so we're celebrating YOU with this month's special offer. Thank you for continued support!
Early Warning- mark your calendars for Woofstock 2011, to be held this year on Saturday, December 3 from 12:00-4:00pm. More details to follow!
YOUR SPECIAL OFFER
Take 10% off any single item of your choice as we celebrate your support with the renewal of our lease. Receiving an auto-delivery this month? Simply call or email and let us know you'd like the eMuse offer to apply to any item on your order.
If you're placing an order by phone or email, just mention you'd like the eMuse discount applied. Using our Shopping Cart? Simply make a note in the comments section before you submit the order and we'll apply your discount as the order gets processed. Choose the most expensive item to save as much as possible!
NEWS
Trade Show Questions, anyone?
We will soon be making our annual pilgrimage to Sin City to attend SuperZoo, one of the largest Trade Shows in the country. Is there anything you would like us to sniff out for you? Any questions you'd like posed to industry honchos? Just let us know, and we'll be happy to do some digging for you. We'll be absorbing as much information as possible through seminars, display booths and networking. A full report will follow upon return!
Free Titer Testing Webinar
Are you curious about how titer testing works? Wondering if titer testing can be an effective alternative to vaccinations? Have you heard about titer testing but are still unsure what it means or how it works?
A free webinar, Saving Lives With Antibody Titer Tests, is being offered by the good folks at Maddie's Fund to address these questions and more.  Maddie's Fund is a non-profit organization whose mission is to "revolutionize the status and well-being of companion animals".
The session will be streamed on Thursday, September 8 at 6pm. Registration is free.
The webinar will be conducted by Dr. Ronald Schultz, a vaccine researcher and chair of the Department of Pathobiological Sciences at School of Veterinary Medicine, University of Wisconsin-Madison.
PETNet to Track Pet-Food Related Incidents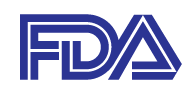 The Food and Drug Administration (FDA) has announced the launch of the Pet Event Tracking Network (PETNet). PETNet is a web-based information exchange system intended to help various agencies share information about pet-food related incidents quickly.
The exchange got its start following the massive pet food recalls of 2007. At that time, it was determined that there was a need to improve methods of sharing information between agencies in a timely manner. A committee was formed (The Partnership for Food Protection) and PETNet begins the implementation of the new sharing process.
We're encouraged that PETNet will allow State and Federal agencies to share and coordinate information. As currently structured, only members (i.e. governmental representatives) will have access to this information. We look forward to seeing access, but not control, expand to manufacturers, consumers and other trade representatives. With participation from all sectors perhaps accurate information will flow to and from those who are directly affected in a truly timely manner.
Read the official Press Release from the FDA.
Birth Control Pill for Dogs
Would a birth control pill for dogs be more effective than surgery in curbing the unwanted pet population? That's a possibility, according to SenesTech, a biotech company based in Flagstaff, Arizona.
The company, which devotes itself to "humane animal population management, is developing Chemspay, a new contraceptive which can be administered orally or by injection. Chemspay induces menopause in female dogs, which significantly reduces the number of eggs.
The company plans to conduct testing in India with a project intended to curb the country's feral dog population. The current plan includes FDA trials to begin in the United States in about 3 years.
SenesTech is also working on ContraPest, a drug to sterilizes female mice and rats, which have a significant impact on Indonesia's rice fields. ContraPest is seen as a more humane alternative to poisoning. "I would really like to see us do things that improve our environment and are compassionate to other beings," Dr. Loretta Mayer, a scientist working to develop both products is quoted as saying. "My passion, without question, is to stop killing animals, however we might do that."
The original article appeared in The Week.
Pot Patch for Pets
It was bound to happen sooner or later, and where better than right here in Fremont?
Medical Marijuana Delivery Systems LLC (MMDS) has announced they are developing a marijuana patch for use with dogs. MMDS acquired patent rights for development of the patch earlier this year.
The patch, called TETRACAN, was developed by Walter Cristobal, a member of the Santa Ana Pueblo Tribe of New Mexico. It is intended to be used to help manage chronic pain. It is expected there will be significant hurdles to overcome, particularly in states which do not allow medicinal marijuana use.
Click here for KING-5 news coverage of the announcement on our website.

This Month's Whole Dog Journal
Included this month are articles on What to do if you find a stray dog, Therapy dogs for autism, Helping a timid dog develop courage, Training frustrations, When dog's nails fall off, Letters and more. Just ask for this month's issue to be added to any delivery order and you'll save $1 off the cover price of $6.00.
We're pleased to announce the availability of two new Pet 'n Shape treats for your canine's contented consumption. These treats are high protein, low-fat, freeze dried snacks, containing no artificial ingredients. Freeze drying is a process which retains the aroma, flavor and nutritional value of ingredients. They are extremely lightweight, easily broken into smaller pieces and will not melt in your pocket or hands. You can also crumble them over your dog or cat's food as a flavor enhancer. Your choice of Chicken Liver with Sweet Potato & Broccoli, or Peanut Butter with Blueberry & Strawberry. 2 oz. package (more than 100 treats) $6.50.
New Boneyard Items Added
We've added a bunch of soon-to-expire dog food to the boneyard list on the website and Shopping Cart. If you're looking to try something new at a great price, and do not mind a bag of food that has just or will soon expire, head on over and sniff out some great  deals!
FEATURES of the MONTH
Choose from Crunchy or Freeze Dried all natural, wild Alaskan Salmon treats. The freeze-dried are 100% Salmon and the Crunchy treats include Sweet Potatoes and Blueberries.
3 oz Freeze Dried WildSide Salmon- Regular $11.75, now $10.00
3oz. Crunchy Salmon treats- Regular $6.25, now $5.25
Looking for a biodegradeable option for your poop pickup patrols? These large bags that were the first certified biodegradable and compostable plastic pick up bags in the world. 35 per box Regular $7.75, now $7.00
Does your dog love Turkey? A package of 5 Turkey Patties are yours at a great price this month. These tasty treats are approximately 2 inches in diameter. Regular $5.75, now $4.50
Cat-Man-Doo comes with FREE Catnip this month!
Pick up a 1 oz. package of Cat-Man-Doo and get a FREE bag of catnip. Cat-Man-Doo is dried, bonito fish flakes which cats love. Make this even better by getting a free 3/8 oz. package of catnip with purchase of the 1 oz. size of treats! $9.75
TREAT of the MONTH
Greenies Joint Care treats- Save 35%
Save big on this package of 7 chewy treats from the makers of Greenies dental chews. These treats contain glucosamine and chondroitin for joint support, along with fish oil and flaxseed to provide omega-3 fatty acids for healthy skin and coat. Regular $8.75, Club price $5.25.
Interested in the special pricing on these treats? Become a Treat of the Month Club member- it's free! Just email us or mention it with your next order to sign up. Each month that you receive a delivery, the featured treat will automatically be added to your order. You'll save a minimum of 10% each time, and treats are no more than $6.00.