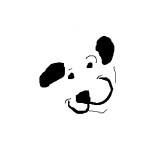 In this issue:
Your Special Offer
The Return of Recalls
Blue Buffalo Sold to General Mills
Round Two of Recalls
Monthly Features
New Products
Treat of the Month
Happy March, everyone!
Our days are getting longer, and with Spring just around the corner we hope you're getting ready to say goodbye to the rain and occasional snow that's been frequently visiting.
There have been a handful of recalls in the past few weeks which you can read about below. You can rest assured that if a food you've received from Smiley Dog is ever recalled, you'll likely hear from us before it hits the news.
And don't fur-get that Daylight Savings Time ends this month. Save up a bit of extra shut-eye before clocks move forward one hour on March 11!
YOUR SPECIAL OFFER
Can a Can Convince a Cautious Canine/ Kitty Craving a Change of Cuisine Choices?
Perhaps too much fun was had with this headline. Or perhaps too much time was available. One thing's for certain, we have many extra cans that have been "abandoned" from special requests over the past few months and you get to benefit!
Ask for a FREE can of cat or dog food to be added to your order this month as your subscriber benefit. Just let us know if you'd like cat or dog food, and if there are any ingredient sensitivities to avoid. You'll receive a can of our choosing which your pet(s) can enjoy as a special addition to their meal!
NEWS

The Return of Recalls
The latter half of 2017 brought its fair share of pet food recalls. One of the most intriguing began with reports of Evanger's Beef canned food making dogs sick. It then spread to other beef-based canned foods.
This turned out to be a breakdown in the supply chain when testing revealed the beef contained horsemeat contaminated by pentobarbital. Pentobarbital is a drug used to euthanize animals and it is prohibited in any food or feed product.
Not surprisingly, this led to a rash of lawsuits between manufacturers, suppliers, and consumers which are still ongoing. For the most part, this story had disappeared from the news.
Earlier this month, reports began trickling in about some canned foods from the J.M. Smucker Company making dogs sick. Canned foods containing beef were the primary suspects in this recall. Read more…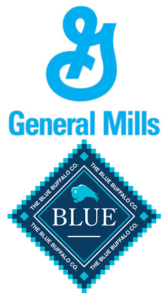 Blue Buffalo Sold to General Mills
General Mills, makers of Cheerios, Annie's, Häagen-Dazs, Betty Crocker, Pillsbury, Old El Paso, and other familiar grocery store brands, has purchased Blue Buffalo Pet Products.
This purchase is General Mills' first entry into the pet food business since the 1960s. They join Mars, Nestlé Purina and J.M. Smuckers as large conglomerates producing both human and pet foods internationally.
The acquisition was an all cash deal valued at approximately 8 billion dollars. Read more…
Round Two of Recalls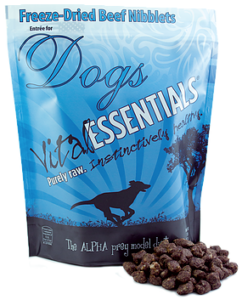 Some additional recalls have been issued this month. They appear to be unrelated to the recalls detailed in the previous post.
The latest recalls include 1 lb Freeze-Dried beef Niblets from  Vital Essentials, 5 lb Northwest Naturals Chicken & Salmon raw dog food and treats from TruPet. None of these items have been sold by Smiley Dog.
Here are the additional items being recalled which are sold in this area Read more…
FEATURES of the MONTH

Which sounds better to you? Saving 33% on every package of these chewy treats, or buy any two and get one FREE. The bottom line is the same- great savings! Choose from 4 different yummy flavors.
2 oz Beef, Mango & Turmeric– Regular $5.75, now $3.85
2 oz Chicken, Berries & Ginger– Regular $5.75, now $3.85
2 oz Chicken, Coconut & Vanilla– Regular $5.75, now $3.85
2 oz Turkey, Sweet Potato & Cinnamon– Regular $5.75, now $3.85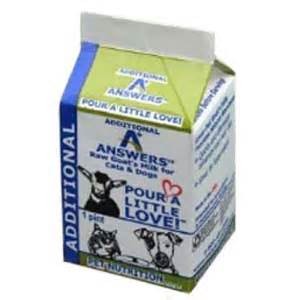 If you missd your opportunity to grab a free pint of Goat's Milk last month, here's an offer that's almost as good. Buy one, get one FREE during March. (limit 2 freebies per household)
Answers Raw Goat's Milk 2 pint promo- Regular $13.50, now 2 for $6.75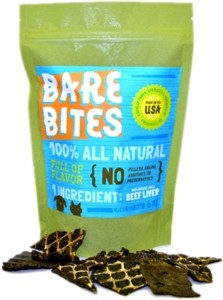 Here's a rare treat that's enjoyed equally between canines and felines. Just one ingredient- nothing but pure, dehydrated beef liver that can be easily broken into whatever size you desire. Ideal for training, treating or a special addition to a daily meal.
3 oz Bare Bites– Regular $8.50, now $7.25
NEW ITEMS
Inventory Updates
Each month as clients' food needs change, our inventory gets adjusted to meet those needs. Here are some of the new foods added over the past months that can now be found in the Smiley Dog shop:
Answers Goat's Milk pint
NutriSource Grain-Free Chicken & Peas
Plato Salmon Strips
Solid Gold Superfoods Beef, Mango & Turmeric treat
Solid Gold Superfoods Chicken, Berries & Ginger treat
Solid Gold Superfoods Chicken, Coconut & Vanilla treat
Solid Gold Superfoods Turkey, Sweet Potato & Cinnamon treat
TREAT of the MONTH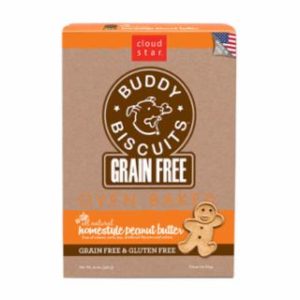 Crunchy Grain-Free Peanut Butter Buddy Biscuits- save 20%
Yes, they're crunchy, cute, bite-sized and grain-free. They're also made with just 7 ingredients and contain no corn, yeast, sugar, soy or gluten. Your dog will enjoy these old-fashioned Peanut Butter biscuits in a generous 14 oz box.
Ingredients: Chickpea Flour, Pea Flour, Tapioca Starch, Potato Flour, Peanut Butter, Canola Oil, Mixed Tocopherols.
14 oz box Regular Price: $7.50 Club Price: $6.00
Interested in the special pricing on these treats? Become a Treat of the Month Club member- it's free! Just email us or mention it with your next order to sign up. Each month that you receive a delivery, the featured treat will automatically be added to your order. You'll save a minimum of 10% each time, and treats are no more than $8.75.