Some additional recalls have been issued this month. They appear to be unrelated to the recalls detailed in the previous post.
The latest recalls include specific foods from Vital Essentials, Northwest Naturals and treats from TruPet. None of these items have been sold by Smiley Dog.
Here are the additional items being recalled which are sold in this area:
5 lb NorthWest Naturals Chicken & Salmon raw dog food
These are packaged in 5 lb chubs. The UPC  is 0 87316 38440 6 and the recall is for product with a  Best Duy date code of 15 082218.
No other formulas or sizes of NW Naturals foods have been currently affected by this recall.
Click here for the NW Naturals recall information from the FDA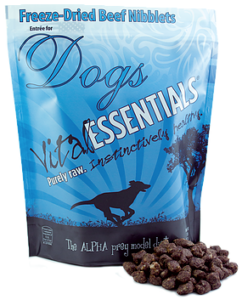 1 lb Vital Essentials Freeze-Dried Beef Nibblets Entrée for Dogs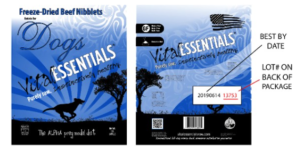 This freeze-dried food is packaged in one pound packages with a Lot #13753 and Best By date of 6/14/19. The lot number can be found printed on the back of each bag. The UPC is 0 03321 100894 7.
No other Vital Essentials freeze-dried products are currently affected by this recall.
Ironically, this recall comes within a day of Carnivore meat Company, the manufacturer of Vital Essentials, being named as one of 7 Wisconsin companies named as Wisconsin Manufacturer of the Year.
Click here to read the recall announcement from Vital Essentials