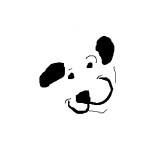 In this issue:
Get Your Questions Answered
New Dog Food Evaluation Resource
Pinnacle Moves to Grain-Free Formulas
Monthly Features
Treat of the Month
Happy summer!
Yes, the temperatures are soaring and we hope you have a chance to savor the all too short summer season. For those of you who enjoy getting out and about in this weather, don't miss the special pricing on foldable travel bowls this month, just in time for your trips.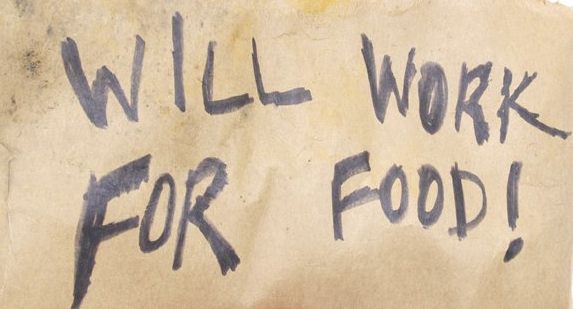 And now a note of a somewhat different nature… are you or a family member a social media whiz? Do you find yourself regularly posting Facebook updates? Want to lend your talents to share some Smiley Dog tidbits? While we have a Facebook page to keep fans up to date on news, our activity has been woefully inadequate.
What's in it for you? Well, that sign is your first clue- some free goodies are the starting point for this experiment. That, and the satisfaction of helping to spread the word about how Smiley Dog has helped you and your friends. If your efforts produce a spike in sales, you'll also get to share the wealth! Interested? Call or email and we'll chat.
YOUR SPECIAL OFFER
Buy one 4 oz Caru Duck Bites treat, get another FREE!
These chewy treats are one of the featured items this month. As a newsletter subscriber, your offer for these tasty treats is even better- buy one at regular price ($8.75), get one FREE! Just mention you'd like the eMuse offer when you place your order.
NEWS
Get Your Questions Answered in Sin City

Once again, it's time for a trek to that unique mecca otherwise known as Las Vegas for the annual SuperZoo Pet Industry Trade Show. Before you get jealous (or dismissive) of a trip to Vegas, keep in mind this happens in just a few short weeks, July 21-23.
We do this each year to reconnect with manufacturers, see new products and attend educational seminars.
If you have questions about a pet food or product, heard a rumor you'd like confirmed or are trying to locate a hard to find item, let us know. Read more…

New Dog Food Evaluation Resource
A new online dog food evaluation resource has been made posted at Reviews.com. It is intended for those looking for help in choosing a new food.
The underlying philosophy is that "it is all about quality ingredients." The site is an independent view of major brands now available and is expected to continually update its results. Read more…
Pinnacle Moves to Grain-Free Formulas
For quite some time, Pinnacle was one of the few dry pet foods available which used quinoa in its formulations. While quinoa is a grain, it is rarely the source of a sensitivity or allergic reaction when used as an ingredient.
Pinnacle formulas list Quinoa Seed as their included ingredient. This still holds true now that the company has reformulated to only offer grain-free kibble. Read more…
FEATURES of the MONTH
From the makers of Caru stews, these chewy treats are made with USDA inspected Duck, contain no GMO ingredients, grains, gluten, soy or wheat. Pick up a resealable 4 oz. package ($8.75) and get a second package at half price!
Just in time for your summer travels! These durable, lightweight folding bowls can be used for food or water. Unlike other brands made overseas, these bowls are made in Oregon using long-lasting, machine washable outer fabric and a waterproof liner. Three sizes to choose from, including some with drawstring closures to store your kibble. Choose from 24 oz. (Blue or Green), 1 quart (Blue, Green, Purple or Red), or 2 quart size (Blue, Green, Purple or Red). Reg. $12.75-$21.75, now $10.85- $18.50
Looking for some tasty new cat food cans to add some variety for your feline? Pick up this 12 pack of 9 different Tiki Cat flavors at a special price. Includes 2 cans each: Ahi Tuna, Sardine Cutlet, Tuna & Crab Surimi; 1 can each: Tuna, Rice & Crab, Tuna, Rice & Prawn, Sardine & Lobster, Mackerel & Sardine, Tuna, Rice & Tilapia, Tuna, Rice & Calamari. 12 pack of 3 oz. cans- Reg. $15.00, now $13.50
TREAT of the MONTH
Caru Beef Bites- save 31%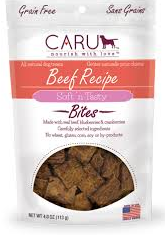 Enjoy a tasty, chewy package of Caru Beef Bites as your featured treat this month. These bite-sized treats are made with USDA inspected Beef and come from the folks who brought us human-grade stews last year. Ingredients: Beef, Potato Flour, Beet Molasses, Blueberries, Cranberries, Vegetable Glycerin, Dried Cultured Skim Milk, Mixed Tocopherols (a preservative).
4 oz. resealable bag Regular $8.75, Club Price $6.00
Interested in the special pricing on these treats? Become a Treat of the Month Club member- it's free! Just email us or mention it with your next order to sign up. Each month that you receive a delivery, the featured treat will automatically be added to your order. You'll save a minimum of 10% each time, and treats are no more than $8.00.