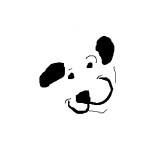 In this issue:
Your Special Offer
Flea Free with Less Risk
SuperZoo is Coming
Monthly Features
New Products
Treat of the Month
Now that the first half of the year is behind us (!), we hope you're looking forward to an enjoyable summer.
If there's something you need for your pets that would help make summer even more fun, please let us know. SuperZoo, the annual pet industry Trade Show is coming up at the end of the month and it's an ideal opportunity to get your questions answered or track down solutions to pressing problems.
Be sure to take advantage of the free lunch being offered to your pets with this month's subscriber offer. It's a great way to add some new flavor and nutrition to a daily meal!
YOUR SPECIAL OFFER
Free Honest Kitchen Single Serve Cup o' Food or Can o' Kitty Chow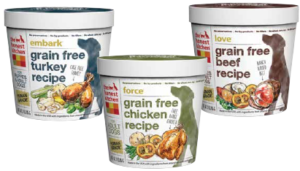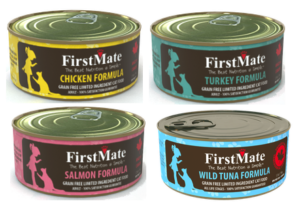 Now that the weather has turned even nicer, you have another opportunity to grab a free Honest Kitchen single serve cup when placing your next order. These were made available earlier this Spring, and are an ideal choice to replace a canned or frozen meal on the road.
But you don't have to wait for a trip- they are also a great way to introduce your dog to the healthy benefits of a dehydrated, whole food meal. Plus, they include a $5 coupon good on your next Honest Kitchen purchase!
Be sure to ask for this month's eMuse special and take your choice of grain-free Chicken, Turkey or Beef. For our feline friends, choose a free can of any FirstMate formula- Chicken, Salmon, Turkey or Tuna. Either will be included at no charge with your next delivery.
NEWS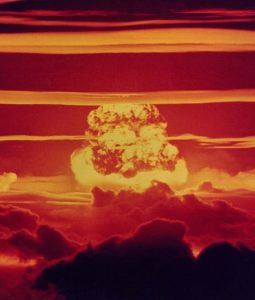 Flea Free with less Risk
Fortunately, here in the Pacific Northwest, our battle against fleas is not as heated as in other parts of the country. This gives us a bit more of an edge in heading off problems before they become large enough to consider the nuclear options available to us.
These days, the first line of defense usually is to reach for one of those nuclear options in the form of a spot-on topical flea treatment. What could be easier than squeezing some goo on the back of your pet and enjoying 30-60 days of flea-free bliss? But have you ever stopped to consider what you're putting on your pet and why it is so effective? Read more…
SuperZoo 2017 is Just Around the Corner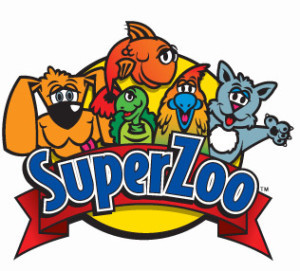 It's getting to be that time once again— the annual summer pilgrimage to the desert climate of Las Vegas. Plans for this year's Pet Industry Trade Show (July 24-27) have expanded once again with a new floor layout which allows for even more booths than last year.
Besides the opportunity to speak with vendors, manufacturers and nutritionists, the show is a perfect opportunity to see what's new in toys, treats, foods and other pet products. High on the list this year is to get some first hand information about the various CBD products that have recently become available.
If you've been hearing or wondering about a particular pet product, or are searching for a solution to a specific problem, please let us know. We'll be happy to add your requests to the list and do our best to sniff out some information for you.
And if you have some feedback, good or bad, for a particular manufacturer, that can be passed along as well. This is a great opportunity for you to make your voice heard. Just call or email with your comments, questions, complaints or suggestions and we'll be happy to represent you at the show.
FEATURES of the MONTH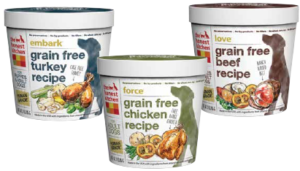 Pick up a sampler of Chicken, Turkey and Beef single serve cups at special saving this month. Your dog will love the taste and you'll also receive three $5 coupons good on future purchase of Honest Kitchen foods. Each cup makes 12 oz. of fresh food using only human grade ingredients.
Regular 3 for $10.75 ; now 3 for $9.00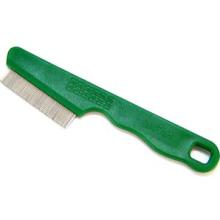 Replace your old comb or pick up your first at a special price this month. Simple to use, this comb can be an effective first line of defense against fleas in your home and on your dog or cat.
Regular $6.75, now $5.75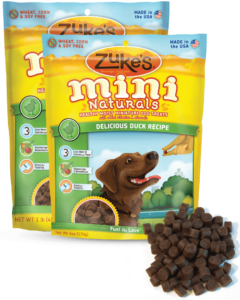 Want a small, chewy treat you can feed without piling on the pounds? Pick up a package of these low calorie treats and use them for training, treating or added on top of food. Made with whole food ingredients, these treats contain just 3.5 calories each.
6 oz bag Regular $6.00; now $5.10
National Pet Dental Health Month is now in the rear view mirror, but that doesn't mean we can ignore dental hygiene for our pets until next February. Larger dogs can easily keep up with their teeth cleaning with raw bones, but often that can be challenging for smaller dogs and cats. Pick up a package of "chewable toothpaste" treats at a special price this month for an easy way to keep your smaller furry friends' teeth clean without brushing.
4 oz BrushLess Minis (cats and toy breeds) Reg. $7.75 ; now $6.50
12 oz BrushLess for Small/ Medium Breeds Reg. $18.00; now $15.25
NEW ITEMS
These compact, dehydrated bars are a complete and balanced meal for a 25 pound dog. Individually vacuum sealed meals use no preservatives and require no refrigeration- just peel and serve. $3.75
TREAT of the MONTH

Treat Simple Pomegranate & Coconut biscuits
Crunchy, bone shaped cookies with a very short ingredients list that you can feel good about feeding your dog. These tasty treats contain just 5 calories per treat and are made in the USA. They contain no added salt, sugar or preservatives and are corn, soy, wheat and GMO Free.
Ingredients: Oat Flour, Pomegranate, Coconut Oil, Honey, Canola Oil
12 oz box Regular Price: $8.50 Club Price: $7.00
Interested in the special pricing on these treats? Become a Treat of the Month Club member- it's free! Just email us or mention it with your next order to sign up. Each month that you receive a delivery, the featured treat will automatically be added to your order. You'll save a minimum of 10% each time, and treats are no more than $8.00.