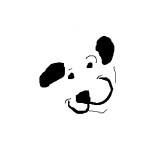 In this issue:
Your Special Offer
Save $5 on Open Farm foods
CBD for YOU and Your Pet
Monthly Features
New Products
Treat of the Month
Summer is reluctantly drawing to a close, but we're still hoping for an extended run of nice weather to enjoy. Whether your choice is to frolic indoors or out, this month's features offers a few favorite toys to delight your pet despite what the weather may bring.
For those pondering a change in food and interested in considering an ethically sourced, sustainable and humane option, don't miss the special offer from Open Farm this month, available to all. Rumor has it there may be a followup from Open Farm next month as well, but you'll just have to be patient and wait until October to find out about that one!
YOUR SPECIAL OFFER
Save 50% on Orphan Treats (or a FREE FirstMate cat can)
You may be aware, or even a member, of the Treat of the Month Club. What you may not know is that at the end of each month, we often have a bag or three of the featured treats remaining.
This month, you can benefit from our over-buying by asking for the September e-Muse special to be included with your order. You'll receive one package of a "leftover" Treat of the Month at 50% off.
The mix of what's available will change as the requests come in, so prepare to be surprised. If you remember a former favorite treat, feel free to request that by name. We can't guarantee it will be available, but if it is, that's what you'll receive.
With apologies to our feline friends, the Treat of the Month program is a discriminatory dog-only program. But cats won't be left out of this month's offer. Instead of an orphan treat, you can once again have your choice of a FREE can of FirstMate Chicken, Salmon, Tuna or Turkey food.
This offer is available only to eMuse subscribers, so be sure to request your eMuse offer when ordering or contacting us this month. Not ordering in September? Contact us anyway and we'll reserve an Orphan Treat to be included with your next delivery through the end of October!
Save $5 on Open Farm Foods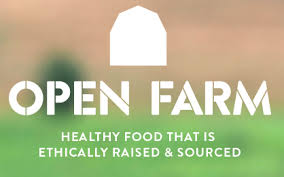 Open Farm came on the scene in 2013 as the first humanely sourced, ethically raised pet foods available.
Based in Toronto, Canada, the meats used in their products are certified humane by independent auditors from Humane Farm Animal Care. The fish used in their foods is ocean caught using sustainable fishing practices in accordance with Ocean Wise and Seafood Watch standards.
To meet Humane Farm Animal Care standards, animals must be raised differently than in factory farms. Factory farms currently produce the majority of meats used in the production of commercial pet foods.
Certified Humane standards have published guidelines for raising bison, chickens, cows, goats, pigs, sheep, and turkey. Read more…
CBD for YOU and Your Pets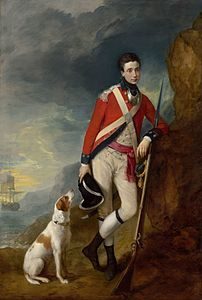 What do George Washington, World War II warships, and pet supplements have in common? A useful plant that is now seeing a sort of rebirth. One of its unique properties may be of interest to you.
Hemp is the primary source of Cannabidiol. Cannabidiol, more commonly referred to as CBD, is a close relation to the better known THC compound found in marijuana. Although CBD and THC are both classified as cannabinoids and share a similar chemical structure, their effects are quite different. CBD will not get you, or your pet, high in any way.
The benefits of cannabinoids are still being studied. They work in harmony with certain receptors located in different areas of the body.
Through these receptors, there is significant evidence that CBD can aid with immune support, anxiety reduction, anti-inflammatory properties, pain suppression, slowing bacteria growth, and reducing seizure frequency. Read more…
FEATURES of the MONTH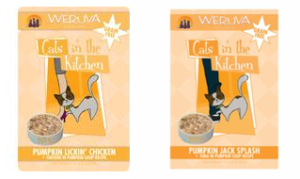 Take advantage of the special pricing on this combination of Pumpkin Jack Splash and Pumpkin Lickin Chicken formulas. You'll receive a 3 oz pouch of each tempting formula to delight your favorite feline. Give these a try and who knows- perhaps you'll be tempted to try one of the other flavors available!
2- 3 oz pouches Regular $3.20, now $2.72
Pick up a package of either (or both!) of these 2 treats at a special price this month. Choose from the 8 oz package of Beef Jerky or 5 oz bag of Cow Tails. The Beef Jerky is 100% USDA inspected and approved beef from Brazil, high in protein and low in fat. The Cow Tails are crunchy chews from free-range, grass-fed cattle.
8 oz Barkworthies Beef Jerky- Regular $15.75, now $13.50
6 oz Barkworthies Cow Tails- Regular $13.50, now $11.50
It's not quite time to move all playtime indoors, but why not be prepared for rainy weather with some new soft toys that can be used safely indoors? Choose from the 8 inch Fur Ball or 16 inch Fur Bone. Each has a squeaker just waiting to be annoying or destroyed. Regular $9.25, now $7.50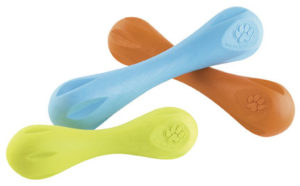 One of our long time favorite chew and retrieval toys, the Hurley comes with a no questions asked replacement guarantee if your dog is able to chew it up! These toys are tough enough to chew, flexible enough to float and dishwasher safe (if you care to clean them) Choose from 6 inch Small or 8.25 inch Large sizes in a variety of colors.
Small Hurley– regular $10.50, now $9.50
Large Hurley– regular $14.75, now $13.25
NEW ITEMS
Inventory Updates
Each month as clients' food needs change, our inventory gets adjusted to meet those needs. Here are some of the new goodies added over the past months that can now be found in the Smiley Dog shop:
Open Farm Dehydrated Turkey Treats
Solid Gold Wild Heart
Solid Gold Green Cow Beef Tripe
Weruva BFF Tuna/ Turkey Tickles
TREAT of the MONTH
Open Farm Dehydrated Turkey treat- save 15%
These treats are made from 100% Certified Humane Turkey, vegetarian fed without antibiotics or hormones. They are low in carbohydrates, high in protein, and free from grains, artificial flavors, and preservatives.
4.5 oz package Regular Price: $9.75 Club Price: $8.25
Interested in the special pricing on these treats? Become a Treat of the Month Club member- it's free! Just email us or mention it with your next order to sign up. Each month that you receive a delivery, the featured treat will automatically be added to your order. You'll save a minimum of 10% each time, and treats are no more than $8.75.