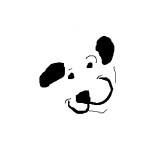 In this issue:
Your Special Offer
Rad Cat Raw Issues Limited Recall
Pondering Pulse for Pets
Monthly Features
New Products
Treat of the Month
Happy Summer!
Now that the weather has turned sunny, here's hoping you'll have the opportunity to enjoy some of our wonderful Pacific Northwest weather for another few months.
While you're enjoying the milder PNW climate, we'll be braving the triple digit temperatures of Las Vegas next month while attending SuperZoo. If you'd like us to track down some answers or items for you at this Trade Show, feel free to let us know.
This month you can enjoy our first-ever Grooming Giveaway. Choose from any of the selected grooming items featured this month and receive a FREE Chicken TenderStick. For our feline grooming items, you'll receive a FREE kitty treat with your purchase.
Supplies are limited- many are one of a kind- so if you see something you'd like, don't wait!
YOUR SPECIAL OFFER
When is $1.00 worth $10.00?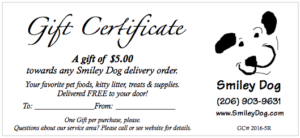 When you pass along this magic Gift Certificate that's yours FREE for the asking!
Simply let us know you'd like to use it on one of your own orders and it's worth $1.00 off.
Pass it along to a friend who has never used Smiley Dog before and you'll reap the rewards! Here's how it works:
write your name in the space provided
pass it along to a friend who has never ordered from Smiley Dog before
when your friend uses it on their first order, they save $5.00
when we receive it from them, you'll receive a $5.00 credit on your next order
So it's up to you. Grab a buck for yourself, or share some joy and get $5 for both you and a friend! Either way, a Magic Gift Certificate is your for the asking with any order this month.
Not ordering this month? No problem! We'll be happy to drop a Magic Gift Certificate in the mail to you- just ask!
NEWS
Rad Cat Raw Issues Limited Recall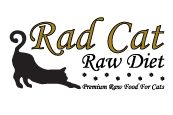 Radagast Pet Food, the makers of Rad Cat Raw food, has announced a limited recall on specific lots of its raw, frozen Beef, Chicken and Turkey formulas.
The recall was issued as a result of testing done by the FDA which found salmonella and listeria contamination in some samples. There have been no reports of illness.
The production lots being recalled were tested by the manufacturer prior to distribution and no contamination was found.  No other products are affected at this time. Read more…
Pondering Pulse for Pets
We're all familiar with a pet's pulse. But how about pulse for pets?
Pulse is a collective term for a variety of legume seeds. Pulse seed comes primarily from peas, lentils, beans and chickpeas. Pulse is high in protein, a good source of carbohydrates, and very digestible.
Pulses are much less expensive than meat ingredients. When concentrated, the protein content of pulses can rival that of meat. But it is not only their high protein content that makes pulses useful for pet food. Read more…
FEATURES of the MONTH
Grooming Giveaway


Pick up any of these grooming aids in July and receive a FREE Clear Conscience Chicken TenderStick treat. Supplies of these items are limited to stock on hand, and some are one of a kind!

Leather Handle Shedding Blade– ideal for medium to longer haired breeds. While it may look like a torture device, Shedding Blades gently pull out dead hair from the undercoat giving healthy hair more room to flourish. $10.75

Regular Nail Clipper– high quality clipper with replaceable blade. $12.50

Jumbo Nail Clipper– same as above with larger opening for larger nails. $12.75

Cat/ Small Dog Nail Clipper– scissors type clipper designed for smaller nails. $8.75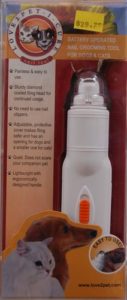 Battery operated Nail Trimmer– an ideal way to keep nails trimmed or remove rough edges. Lightweight and easy to handle. $29.75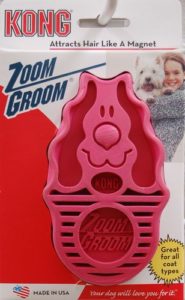 Zoom Groom– can be used daily to brush or massage, and is ideal for use in the bath. $10.50

Cat Zoom Groom– as above but slightly smaller in a ridiculously cute cat shape. $9.75

Soft Bristle Brush–  oval brush for smaller breeds or cats. $5.00


Safari Flea Comb– a grooming essential no pet owner should be without. $6.00

Rotating Pin Flea Comb– a fancier flea comb that is less likely to get snagged in longer hair. $7.50

Medium Universal Slicker Brush– use with medium to longer haired breeds to remove mats or dead hair. $9.50

Large Universal Slicker Brush– as above with larger surface area $10.75
But wait, there's MORE!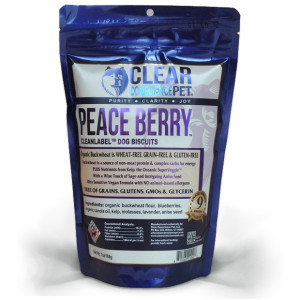 A 7 oz. resealable package of crunchy cookies made with blueberries, molasses and kelp. Regular $9.00, now $7.20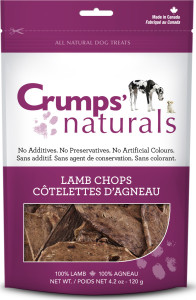 Thinly sliced lamb strips can be easily broken into smaller pieces or used as a larger treat. 1.9 oz. bag Regular $9.75, now $7.80
TREAT of the MONTH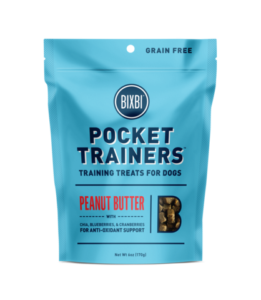 Bixbi Peanut Butter Pocket Trainers- save 21%
These chewy treats contain just 4 calories each, so they can be fed without guilt. Can be used with dogs of all sizes, as a special treat, in toys, or for training.
Made with Peanut Butter, Potato Starch, Dried Whey, Potato Flour, Vegetable Glycerin, Flaxseed, Lecithin, Chia Powder, Dried Blueberry, Dried Cranberry, Salt, Lactic Acid, Citric Acid, Turmeric, Rosemary, Mixed Tocopherols.
6 oz. package Regular Price: $8.25 Club Price: $6.50
Interested in the special pricing on these treats? Become a Treat of the Month Club member- it's free! Just email us or mention it with your next order to sign up. Each month that you receive a delivery, the featured treat will automatically be added to your order. You'll save a minimum of 10% each time, and treats are no more than $8.00.