We're all familiar with a pet's pulse. But how about pulse for pets?
Pulse is a collective term for a variety of legume seeds. Pulse seed comes primarily from peas, lentils, beans and chickpeas. Pulse is high in protein, a good source of carbohydrates, and very digestible.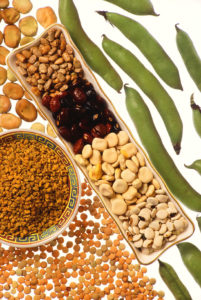 The nutritional characteristics of pulses make them attractive for use in pet food
Pulses are much less expensive than meat ingredients. When concentrated, the protein content of pulses can rival that of meat. But it is not only their high protein content that makes pulses useful for pet food.
The inclusion of a small amount of pulse can help balance the mineral content of some foods, while maintaining its protein level. Pulses are also useful in grain-free kibble formulas to provide a binder and carbohydrates that would normally have been supplied by grains.
The carbohydrate content of pulses is significantly different from that of grains. Carbs from pulses offer a good source of energy. They contain soluble fiber which is easily fermented and aids in digestion. Pulses are lower on the glycemic index than other common carbohydrates such as rice, oats, corn, and potatoes.
The benefits of pulses: perks or profit?
As more pet food manufacturers look for novel proteins, they are also looking for ways to keep foods affordable. While a small amount of pulse in a formula can have undeniable benefits, it's worth noting that too much of a good thing can have its drawbacks.
Be aware of where pulse ingredients appear on your food label. If they are in the 6th position or further down, that's certainly preferable. When they appear sooner, it's possible that the protein content of the food may be skewed with pulse protein rather than meat protein.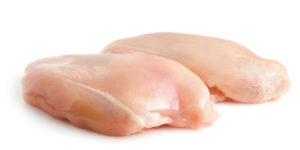 As useful as pulse can be, it should not be used as a substitute for meat.When a food begins to boost its use of pulse, the amount of meat may be reduced without a discernible drop in protein content.
We expect higher priced grain-free pet food formulas to justify their cost by using high quality meat, rather than pulse.
Will pulse ingredients lower the cost of pet food?
As meat ingredients become more expensive and scarcer, expect to see increased use of pulse. Growing pulse requires far less fertilizer and energy than most conventional grains. This gives pulse a low-carbon footprint and makes it a more sustainable crop.
Using pulse in small quantities to balance minerals and offer low-glycemic carbohydrates should have little effect on the cost of a pet food. In the short term, the inclusion of pulse may help stabilize pet food pricing.
We'll be watching to see how many manufacturers begin to change the position of pulse in their formulas as foods are reformulated and new products introduced.
Keep an eye out for peas, lentils and beans to become more popular in pet food. When these ingredients begin to creep towards the top of an ingredient list, it may be time to consider an alternative.
When you want (and pay for)  your pet's protein to be meat-based rather than from pulse, you should be getting what you expect!