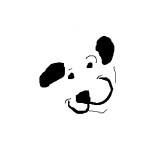 In this issue:
Your Special Offer
A Poopy Problem
Monthly Features
New Products
Treat of the Month
Summer is officially just around the corner, and with warmer weather it's easy to forget how quickly temperatures can rise on walks or trips. We can always carry or find a cool drink for ourselves, but don't forget your furry friends while out and about.
Next month we'll be heading back to the desert for the annual SuperZoo Trade Show in Las Vegas. Do you have a burning question, rant or compliment about a pet product or food? Want us to sniff out some sort of elusive item for you? Just let us know.
Ever had a great idea but then got distracted and missed the opportunity to follow through with it?Read about your special offer this month which lets me follow through with one of mine.
YOUR SPECIAL OFFER
It's my birthday, but YOU get the gift!
Something I've wanted to do for awhile but haven't yet can finally happen this month. June is my birthday month and since it's better to give than receive, YOU get the gift!
Just ask for your eMuse birthday offer with any order this month. Whether you find food, treats or a toy included with your order, one thing you can count on is that it will be FREE!
Happy Birthday to you, and thank you for being an eMuse subscriber.
NEWS
A Poopy Problem
A friend and client recently posed an intriguing question. Was it possible that the problem her dog was experiencing with scooting had anything to do with the food being fed?
Scooting is a problem that you may be familiar to you. Those who have watched their dog scoot around inside or on the grass, pulling themselves forward with two front paws while resting their rear on the ground, know what comes next. It's an anal gland issue.
Anal glands are soft sacs containing fluid which both helps your dog poop and leaves a signature scent on droppings. This is why dogs will greet each other's backside- there's a unique calling card back there! Read more…
FEATURES of the MONTH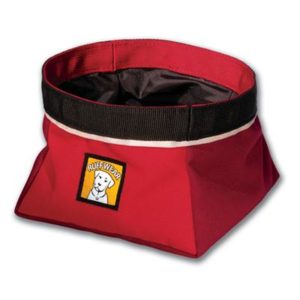 Save 15% on any of the RuffWear folding bowls currently in stock. Available in 3 sizes, these handy bowls are an ideal solution for a lightweight and packable water or food container. The medium and large sizes are also available with a cinch-top drawstring which allows you to travel with kibble in the bowl. Choose your size and color at a special savings this month.
Small (24 oz) Regular $12.75, now $10.75
Medium (1 qt) Regular $14.75, now $12.50
Medium Cinch Top Regular $16.75, now $14.25
Large (2.5 qt) Regular $18.75, now $16.00
Large Cinch Top Regular $21.75, now $18.50

These single ingredient, freeze-dried treats contain a mix of human-grade blue and green mussels from New Zealand. Mussels are a healthy snack which contain high levels of Omega-3 fatty acids to support healthy skin and coat. Plus, they're quite yummy! 2 oz. package Regular $11.75, now $9.75.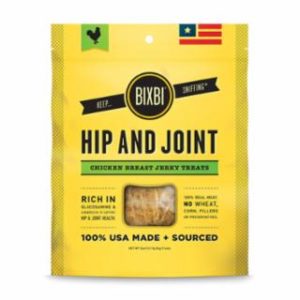 USA sourced chicken treats made with glucosamine and chondroitin to support healthy hip and joint function. These function chicken strips are a chewy treat any dog will enjoy. 5.5 oz package Regular $13.50, now $11.50
PureBites Duck treats- save 20%
These lightweight treats are pieces of 100% freeze-dried USA duck liver. They can be fed straight from the bag, broken into pieces for smaller dogs or cats, or crushed to be sprinkled over food. They are high in protein and low in fat- a healthy addition for any pet! 2.8 oz bag Regular $11.75, now $9.50
NEW ITEMS
Cats in the Kitchen from Weruva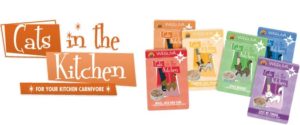 An alternative to canned food, these recyclable pouches contain just the right amount for a single serving. Available in a variety of grain-free recipes, are made with shredded meats and gravy and contain no GMO ingredients. 3 oz pouch $1.15
Cats in the Kitchen Love Me Tender (Chicken & Duck in gravy)
Cats in the Kitchen 1 if By Land, 2 if By Sea (Tuna, Beef & Salmon in gravy)
Cats in the Kitchen Mack, Jack & Sam (Salmon, Mackerel & Skip Jack Tuna in gravy)
Cats in the Kitchen Pumpkin Jack Splash (Tuna in Pumpkin soup)
These single ingredient, freeze-dried treats contain a mix of human-grade blue and green mussels from New Zealand. Mussels are a healthy snack which contain high levels of Omega-3 fatty acids to support healthy skin and coat. Take a look up above and save on a package or two this month. 2 oz. package $11.75
TREAT of the MONTH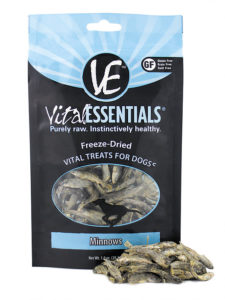 Vital Essentials Freeze Dried Minnows- save 26%
A quick & crunchy treat for dogs and cats alike, these single ingredient snacks contain just what you expect and no more— freeze dried minnows! Low in fat (5%) but high in protein (60%) these small bites are great for a special treat, reward or training. The packaging claims these are treats for dogs, but don't let that fool you. Cats love them too! 1 oz package.  Regular Price: $8.50 Club Price: $6.25
Interested in the special pricing on these treats? Become a Treat of the Month Club member- it's free! Just email us or mention it with your next order to sign up. Each month that you receive a delivery, the featured treat will automatically be added to your order. You'll save a minimum of 10% each time, and treats are no more than $8.00.