In this issue: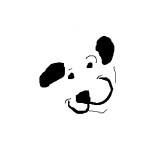 Your special offer

Euthanasia Rates Dropping

Companion Animal Sterilization Fund

Natural Choice Biscuits Updated
Woofstock Survey Results
This month's Whole Dog Journal
Monthly Features
Most of us usually associate bribes with shady characters and deceptive trickery. Except in this case. This month, we invite you to consider accepting our bribe- we think it may be an offer you can't refuse!
As we mentioned last month, 2012 marks the start of the 20th year of play for Smiley Dog. The last few years have been as challenging for us as they have been for you, and we're truly grateful for your loyalty and support. We're running with a much leaner operation to hold costs down for everyone. Despite the sacrifices and challenges, we remain committed to serving you dependably, fairly and with a smile.
Word of mouth has always been essential to keep our client base steady and growing. Now, more than ever, that is critically important. Do you have a friend or two that might appreciate the dependable delivery or other services that you enjoy? Please consider mentioning Smiley Dog the next time you have the opportunity to visit with them or at the dog park.
You may not think a mention here or there will make a difference. But over the years, it's been one of the most important factors for our continued success. Help us to keep helping you- spread the word!
YOUR SPECIAL OFFER
Buy a toy- save 5% on your food!
Valentine's Day falls in this month, so we have a bribe gift for you and your pet! We really want you to give your dog or cat a toy for Valentine's Day. Or for no reason at all.
So, buy any toy this month and we'll take 5% off your bag of food, or case of cans.
Sure, it's a bribe, but it's tempting, yes?
NEWS
Euthanasia Rates Dropping
A study published late last year by Pethealth, Inc. indicates that animal welfare organizations euthanized fewer cats and dogs in the past year.
The results are part of a study that has shown comparative monthly decreases since September of 2010, with the exception of May 2011. The study is available for download here.
The numbers used were gathered from more than 900 animal welfare organizations that use PetPoint software to manage their rescue organizations. Euthanasia declined by 13% for cats and 3% for dogs during the period, compared to last year.
Indiana Introduces Companion Animal Sterilization Fund
A new law is being proposed in Indiana which would impose a $50 fee on the sale of each unsterilized dog or cat sold in a retail store. The law also creates a new program, the Companion Animal Sterilization Program, which would be funded by the fee. Residents would be able to make tax deductible contributions to the fund.
The new program would reimburse veterinary services providers who furnish spay or neutering services on a dog or a cat owned by a Medicaid recipient at no charge to the Medicaid recipient.
The law is currently pending in the House. Similar programs, without the retail fee, have been implemented in other states including Maine, Michigan and New Hampshire.
Some pet industry organizations are organizing opposition to the legislation, citing increased costs and hardships for retailers and consumers. What do you think?
Natural Choice Biscuits Get a Face (and price) Lift
Nutro has reformulated, repackaged, renamed and repriced some of its popular Natural Choice biscuit line.
Natural Choice Chops have become Skin & Coat biscuits.  They are now a Chicken based treat (instead of lamb) and contain whole brown rice, whole wheat, fish oil, flaxseed, and sunflower oil.
Natural Choice Tartar Control biscuits have been reformulated with a shorter (and improved!) ingredient list. The biscuits are slightly smaller, and feature a new shape that is designed to scrape away tartar and plaque build up. Gone is the wheat flour, corn gluten meal and rice bran. The biscuits now contain Chicken, Whole Brown Rice, Whole Wheat, Oatmeal, Oat Fiber, Coconut Meal, Dried Chicory Pulp, natural flavors and Decaffeinated Green Tea Extract.
We have a small supply of the original formulation/ shape Tartar Control biscuits remaining. If you'd like to grab them, it's first come, first served!
Woofstock Survey Results
Thanks to all who took a few moments to complete our Woofstock followup survey last month. 
We appreciate your time, and particularly your comments, for better or worse.
Curious about some of the results?
Read a consensus of some of your thoughts and what we're pondering to address based on your comments on our website.
This Month's Whole Dog Journal
The February issue is the annual Dry Dog Food Review, one of the most popular issues published each year.
This issue includes food review articles on hallmarks of a quality dog food, pre-mixed diets for dogs with allergies, interpreting labels and more.
Also in this month's issue are articles on becoming a professional dog trainer, preventing unwanted unrination,
Contact us to reserve your copy before they're gone. We'll be happy to put one aside to be delivered with your next order.
FEATURES of the MONTH
Tasty, bite-sized treats have a wonderful aroma like freshly baked apple pie. 2 oz. package of Small biscuits. Reg. $6.75, now $5.75
Save on a limited supply of 13 oz. cans of Green Beef Tripe. 100% pure meat is rich in digestive enzymes and amino acids. Ideal for picky eaters, sensitive stomachs, and skin problems. Reg. $2.30, now $1.95
Receive a FREE 6 lb. bag with the purchase of a 15 lb, bag of Precise Holistic Complete Senior formula. Very limited supply!
TREAT of the MONTH
Canidae Tidnips– save 20%

These soft and chewy treats are available in 3 varieties- Chicken, Lamb and Chicken/ Lamb/ Turkey/ Fish. The treat you receive will most closely match the formula of food you're feeding. Reg. $7.50, Club Price $6.00
Interested in the special pricing on these treats? Become a Treat of the Month Club member- it's free! Just email us or mention it with your next order to sign up. Each month that you receive a delivery, the featured treat will automatically be added to your order. You'll save a minimum of 10% each time, and treats are no more than $6.00.