Your Special Offer | News | Features of the Month | New Products | Treat of the Month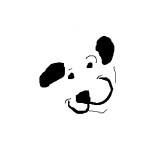 Greetings-
Spring is here! According to the calender, that is. Perhaps the weather will follow soon. . .
This month we'd really like to hear about some of your biggest challenge(s) with your pet. What are some frustrations that you either haven't been able to overcome or are just an ongoing irritation?
We figure any issues you share with us may also be challenges for other clients. If we can help share a solution or suggestion, we'll all be smiling!
You can reply to this email, or share your comments on our website to begin a discussion which may help you as well as others. Don't be shy, especially if we're the cause of your problem!
BaaBaaQ's by the ounce- buy one get one FREE
These tasty treats in bulk have long been a favorite at shows. These are very lightweight, dried lamb which can easily be broken into smaller pieces. You can normally find them in 4 oz. or larger packages, but this month you can pick up two ounces of our bulk treats at 50% off!
Regular price is $3.00/ ounce.
eMuse subscriber offer- Two ounces for $3.00 while supplies last. Discount will be applied when you identify yourself as an eMuse subscriber.

Remember- you must mention eMuse when you order to receive this offer!
Another Dog book for your consideration
We recently finished reading Dog, Inc. by John Woestendiek, a fascinating tale (no pun intended) detailing the history of dog cloning. While you may think this could be a dry subject, it is anything but. With the exception of a few portions which detail the intense rivalry between 2 competing companies racing to be the first to complete the task, the book reads like a novel.
Some of the most interesting sections of the book cover the stories of the individuals who were peripherally involved in spurring the process along. Their personal reasons and stories give a a very different perspective to an otherwise technical corporate undertaking. Read more. . .
Aussie Pet Mobile Rolling in Edmonds
Aussie Pet Mobile, a national franchise of mobile grooming services, has been operating in the Edmonds, Shoreline and North Seattle area since last June.
Ana Allison, an Edmonds resident, is on the roll in these neighborhoods 6 days each week. You can now get your dog or cat groomed right at your front door!
For a full listing of the services offered, contact Ana at 206-295-2734 or at their website.
Global Pet Expo Report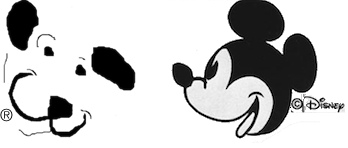 Last month we attended the Global Pet Expo in Orlando. This year's show was billed as the largest ever, both for exhibitors and attendees. While we didn't get to see Mickey in person, there was no shortage of reminders everywhere we went!
Some new and notable items were a flexible bandage, a few new treats, a line of jute, leather and wool dog toys tested by rescue dogs, nighttime toys for cats, some new digestive aids and a supplement formulated to add to your own raw or cooked meat to simplify making your own home-prepared diets.
Honest Kitchen now has 4 oz trial sizes available, which can be used for traveling or as a canned substitute. We also saw a few interesting pet memorial products, including a paw impression keepsake, a customized indoor plaque and high quality outdoor engraved stone with a non-fading ceramic portrait. We're also keeping our ears open for the availability of the new Kong Squeezz line, hopefully arriving coming this Spring. Read more. . .
Is Roll it Rite Right for You?
One of the new products we saw at the Trade Show last month was Roll it Rite. If you have a pet (or kids) who love to unroll your toilet paper or paper towel rolls, this may be for you.
Roll it Rite is a simple foam insert which you attach to the roller of your toilet paper or paper towel dispenser. Once installed, it keeps the roll from moving freely. When you stop pulling, the roll stops moving, which can save a bunch of wasted paper if your household inhabitants treat these rolls as toys.
Interested? Let us know and we'll be happy to order this for you! You can get a bit more info on the company's website.
Merrick Texas Taffy Update
According to the folks in the know at the Global Pet Expo, Texas Taffy is expected to be available once again by next month.
We're hoping to have it back to you by mid-April, as it is supposedly being manufactured as you read this.
Many of our clients have been enjoying Merrick Flossies and Texas Toothpicks as a substitute until the Taffy is available once again. The Flossies are available after a brief shortage and we hope to see the Taffy back within the next few weeks.
Old West Chew Strips 6 pack- save 20%

Tasty tendon chews at a very attractive price from Old West. Reg. $8.75 , now $7.00
This extra large Bonito flake treat is loved by cats and dogs alike. One oz. tub of treats can be fed alone or sprinkled over food. Regular $9.75, now $8.25
A tasty way to support your dog's joint health. Extremely palatable, this supplement can be sprinkled over food and is very easily digested. Contains glucosamine, chondroitin, MSM, Ester-C, Oatinol, Curcumin and Glutamin for joint and digestive support, with anti-inflammatory properties. 10 oz package. Regular $15.75, now $13.50
Friday Night Special– save 15%
This was a big hit when it was featured as a Treat of the Month! Now you can grab the remaining supply at a special price. A tasty combination of  Calamari, Shrimp and Sweet Potato make this crunchy, low fat treat very special! Reg. $7.75, now $6.25
A 6 oz. package of tasty, duck strips in a resealable pouch.  Over 90% duck, this hypoallergenic treat is ideal even for dogs with food sensitivities. No artificial colors or flavors, naturally preserved with vitamin E and C, and high in iron. Regular price $7.75, Club Price $6.00
Interested in the special pricing on these treats? Become a Treat of the Month Club member- it's free! Just email us or mention it with your next order to sign up. Each month that you receive a delivery, the featured treat will automatically be added to your order. You'll save a minimum of 10% each time, and treats are no more than $6.00.