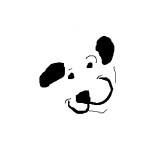 In this issue:
Your special offer
Getting Started with Raw Food
Something new with Green Juju
Texting 1-2-3?
Monthly Features
Treat of the Month
Spring is just around the corner, and it looks as if we've dodged most of the nasty winter weather from around the country. We're looking forward to longer and brighter days which should be joining us soon.
A new client story and photo has been added to our new Home page, and you're invited to send yours along if you'd like to be featured later this year.
We'll be testing and writing about the new Glacier Peak Alternative Sensitivity Assessment test later this month. This is an affordable alternative to traditional (and expensive) allergy testing. Stay tuned!
YOUR SPECIAL OFFER
Enjoy a Clear Conscience Chicken TenderStikzon us!

We're giving one of these away with the purchase of a Yaky Stick this month, but not for you. You don't have to buy the Yaky Stick to get your free treat- just ask for it!
These individually vacuum sealed soft and chewy treats are made usingUSDA inspected chicken, organic flaxseed, cheddar cheese, dried carrot, dried tomato, dried spinach, celery powder and sea salt. Unlike most soft pet treats, they contain no glycerin, propylene glycol, syrups or sugar. As a newsletter subscriber, you get to try one absolutely free this month. Just ask for the eMuse special when you place your order this month!
NEWS
Getting Started with Raw Food
Have you ever wondered what's involved in getting started with a raw food diet?
If you're considering making the switch to raw for a sole diet or supplement, this series of articles will help address some of your questions and concerns.
Whether you're curious about cost or just need some guidance on what options to consider before making a purchase decision, this can help.   Read more…
Something new with Green Juju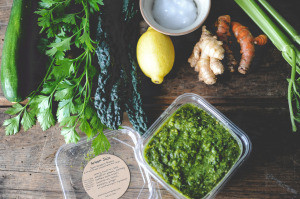 It's always nice to see healthy products that help pet parents add whole food nutrition to daily feeding. It's even nicer to find these products at an affordable price. And nothing makes us smile like finding this in a locally made, independent product which ensures a fresh supply from our own community.
That's just what you get with Green Juju, a locally produced certified-organic superfood supplement made right here in Ballard.
Green Juju brings a combination of nutritious benefits to your pet's bowl. It is made with buffalo broth, locally sourced greens, coconut oil, ginger and turmeric. The blend brings digestive, nutritional and joint and organ support properties to each meal.
You can get all the details about this whole food supplement on the Green Juju website. Are you interested in this unique product? Let us know and for a limited time we can arrange for a sample to appear at your door!
Texting 1-2-3?
Over the past year we've had a growing interest in clients asking about ordering via text messaging. While an intriguing idea, we've resisted it thus far because of its hit and miss reliability. That, combined with the sad fact that I can't receive text messages at our office location, has prevented further investigation.
That may be about to change with some recent technology which could significantly improve the dependability of text delivery. If this is something that would be of interest to you, let us know the next time you call or email.
FEATURES of the MONTH

We all know buying in bulk is often a good way to get a great deal. But all too often, buying in bulk also means an overload of more than you need. This month, you enjoy the savings of bulk without the inconvenience with the bulk biscuit bonanza!
You'll receive 1/2 pound each of 5 different bulk biscuits including 4 Legz Kitty Roca, Darford Liver Hearts,Smiley Dog Anti-Oxidant Blueberry, Sojos Chicken Parmesan, and Wet Noses Cranberrry Waffles & Toast. A full 2.5 pounds of tasty goodness in a single bag— you'll recognize each by its distinct shape. Regular price $14.50, now $12.25. 
Cold weather can often bring dry skin to our pets. Grab this opportunity to save on our best-selling Wild Salmon Oil. The Essential Fatty Acids in Grizzly Salmon Oil can help bring the shine back to your pet's coat and comes in an easy to use pump bottle. Regular $17.50, now $15.75
Buy a Yaky Stick, get a FREE Tenderstikz- save $2.00
Pick up a Himalayan Dog Chew Yaky Stick this month and receive a Free Chicken Tenderstikz. The Yaky Stick combines two tasty favorites- a long lasting beef chew wrapped with a spiral Himalayan Dog Chew. The 6 inch size is intended for dogs 40 pounds or smaller. $7.50
8 inch Fur ball- save 20%
When the weather outside is cold or rainy, a lightweight, non-destructive toy can always come in handy. As we await the arrival of Spring, why not pick up a squeaky fur ball to pass the time? Regular $8.75, now $7.00
TREAT of the MONTH
Grandma Lucy's Organic Pumpkin Biscuits- save 17%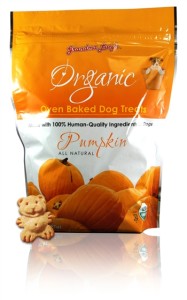 Enjoy a 14 oz. package of these remarkably fragrant, oven-baked, Organic Pumpkin biscuits from Grandma Lucy. Made with Organic Wheat Flour, Organic Dehydrated Cane Juice, Organic Sunflower and/or Organic Canola Oil and/or Organic Palm Oil, Organic Cane Juice Syrup, Organic Pumpkin Powder, Organic Mace, Organic Cinnamon, Soy Lecithin. Regular $8.75, Club Price $7.25
Interested in the special pricing on these treats? Become a Treat of the Month Club member- it's free! Just email us or mention it with your next order to sign up. Each month that you receive a delivery, the featured treat will automatically be added to your order. You'll save a minimum of 10% each time, and treats are no more than $8.00.