Your Special Offer | News | Features of the Month | New Products | Treat of the Month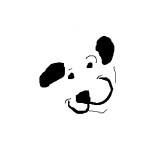 It's May Day!
We've all been watching gas prices continue their daily climb. Much as we prefer to avoid it, we are once again contemplating a temporary fuel surcharge until prices drop below $3.75/ gallon. The surcharge would not be collected for auto-delivery orders. Another alternative is to adjust pricing across the board, something we'd prefer to avoid doing unless absolutely necessary.
We'd like to enlist your help in avoiding either of these measures. How can you help? Tell one friend about our service! By increasing the number of stops we make in any area, we'll be able to cut our fuel costs without having to "share the pain" with you.
Just a single referral from a small percentage of our loyal clients would go a long way towards offsetting these recent gas price increases. Plus, you'll earn a referral discount on your next order. Help your friends save time, and help us all save some money!
Last month we added a few new tasty treats for your dog's chewing pleasure including WildSide Salmon and Crunchy Kangaroo. We're pleased to follow those with Paws in the Pie, a new offering from Ark Naturals. For our seasoned senior clients, we now have the new Greenies Joint Care chews. Read about any or all of these below.
If any of these sound tasty, you'll want to take advantage of this month's subscriber offer!
Choose any new treat and take an additional 5% off
Save an additional 5% on any of the new treats included in this month's newsletter. These include WildSide Salmon, Crunchy Kangaroo, Crunchy Salmon, Paws in the Pie, and Greenies Joint Care. And, don't miss the few remaining packages of Friday Night Special and Skin & Bones that were just added to the Boneyard!
Remember- you must mention eMuse when you order to receive this offer!
Merrick Texas Taffy back in stock
We're pleased to (finally!) announce that Texas Maffy is back in stock. Many thanks to all who waited patiently for the return of this favorite treat.
Obesity and Diabetes on the Rise in Pets
According to an article in Pet Business magazine, a new study indicates that the rate of diabetes in pets is rising faster than that for humans.
The 2011 "State of Pet Health" report is based on data from more than 2.5 million dogs and cats that visited Banfield Pet Hospital facilities in 43 states. The study found that over the last four years, diabetes rates in the US rose by nearly one-third among dogs and by 16% among cats. By comparison, human diagnoses of diabetes rose 10% over the same period. Read More. . .
Local Chickens contain Pathogens
A recent article in the Seattle Times details the results of tests done on chickens purchased in 10 local supermarkets.  80% of the chickens tested contained disease-causing bacteria at levels which would not pass new regulations going into effect this summer.
The tests were commissioned by Marler Clark, a Seattle law firm that has long been involved with food safety cases. The testing was done by IEH Laboratories, an independent lab in Lake Forest Park.
Slightly more than half of the samples, including some local and organic chicken, came from Washington State. Only 2 samples of organic chicken (out of 14) were free from bacteria. All other samples, regardless of origin, tested positive for pathogens. The pathogens detected include Salmonella (19%), Campylobacter (65%), Staph (42%) which includes 10 samples of MRSA, Listeria, and one sample of E. Coli normally found only in beef .  Read More. . .
Change in Routine May Make Cats Act Sick
Is your cat stressed out or actually sick? A study conducted by the Ohio State University suggests that healthy cats may act sick when there is a significant change in their routine.
When the healthy cats experienced a "unusual external event", they exhibited sickness behaviors just as frequently as cats who had been diagnosed with an illness. The "unusual external events" included a change in feeding schedule or caretaker. The change in healthy cats behavior include refusing food, vomiting, and not using a litter box.
Interestingly enough, this study did not begin with the intention of researching this behavior. It developed as a result of the observation that over time, the group of cats being treated for interstitial cystitis appeared healthier than a group of other "healthy" cats being housed at the university medical center.
The study was published earlier this year in the Journal of the American Medical Veterinary Association.
Senior Specials
We'd like to recognize our special senior clients this month with a few offers custom made for them. Choose from the new Precise Holistic Complete Senior dog formula or Innova Senior cat formula and get savings up to $15.
Buy a 15 lb. bag of Precise Holistic Complete Senior ($32.50), receive a 6 lb. bag at half price (save $7.50)
Buy a 30 lb. bag of Precise Holistic Complete Senior ($55.75), receive a 6 lb. bag free (save $15)!
Buy a 2.2 lb. bag of Innova Senior cat food ($9.50) , receive another at half price.
Buy two 2.2 lb. bags of Innova Senior cat food, receive a third bag Free!
Save 10% on all WildSide Salmon Treats
What's your favorite, crunchy or soft? Three distinct goodies to choose from, or try them all!
3 oz. WildSide Salmon- 100% freeze dried wild alaskan salmon treats- $11.75
3 oz. Crunchy Kangaroo-  with kangaroo, potato, canola oil and apple- $7.25
3 oz. Crunchy Salmon- with wild alaskan salmon, potato, sweet potato, blueberries and cranberries- $6.25
Small Fuzzbees– save 15%
With our spring weather playing hide and seek, perhaps you need a new toy that will work both indoors and out. Look no further than the Fuzzbee! These small, unstuffed 6 inch plush flying disks are ideal for a game of fetch in confined spaces. They have also been known to be used as a pillow or bed for small dogs and cats! $7.75.
Greenies Joint Care for Large dogs– save 10%
A chewy treat for dogs over 50 lbs. These chews combine the teeth cleaning benefits of Greenies dental chews with Glucosamine and Chondroitin to support healthy joints. The 12 oz. box contains 7 chews. $8.75
Bite sized all natural, low calorie snack contains no wheat, corn, or soy. One whiff of these goodies and you may think twice about sharing them with your dog!  Made with rice flour, ground whole oats, honey, apple juice, natural apple flavor, allspice, ground cinnamon and carmine. Yummy! Each treat contains less than 3 calories. 2 oz. Tub- $6.75
Merrick has announced the introduction of its Summer Seasonal cans formulas. These grain-free formulas include Camper's Delight, Honolulu Luau, Ballpark Bonanza and Red, White & Blueberries. They are expected to be avaialable shortly after you read this, perhaps sooner. Sold in a 4 pack with one can of each flavor- $10.50.
Bow Wowzer Balls are back
When was the last time you got excited about. . . a ball?
The Bow Wowzer ball has been a favorite for quite some time because of its light weight and durable material. The 2.5 inch size and remarkably light-weight material make it ideal for indoor use as well as outdoor. It is "self-healing", so tooth punctures in the ball close up leaving the toy intact. Unless, of course, you have an agressive chewer who decides this will be a daily snack!
Unfortunately, this toy has been discontinued by the manufacturer. We have a small supply remaining, and may not be able to get more when they are gone. If this has been a favorite of yours in the past, grab one (or more) while they last!
Canidae Lamb & Rice Snap Biscuits- save 20%
A unique and tasty all-natural biscuit, designed to be "snapped" into 4 separate biscuits. Contains peppermint for fresh breath. 1 lb. box $6.25, Club Price $5.00
Interested in the special pricing on these treats? Become a Treat of the Month Club member- it's free! Just email us or mention it with your next order to sign up. Each month that you receive a delivery, the featured treat will automatically be added to your order. You'll save a minimum of 10% each time, and treats are no more than $6.00.