Your Special Offer | News | Features of the Month | New Products | Treat of the Month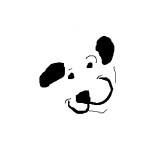 Summer is here! We hope you have some enjoyable plans for the Independence Day weekend, or can take the opportunity to just relax and enjoy some (hopefully) good weather.
While a reminder most likely is not necessary, we feel compelled to mention it anyway. If your pet is upset by loud noises, remember to keep an eye on them during the celebrations of this holiday. Fireworks can easily spook even the calmest of dogs, and there is always a spike in missing pets at this time of year. Please do not bring your pet to fireworks displays. Be safe!
Don't overlook your special offer this month. You get a few extra days to take advantage of our version of online deal sites like GroupOn and Living Social. Take advantage of a few extra days to save some money and spread the word as a subscriber!
Save With Smiley Certificates
On July 4, we will be making a very special deal available for one week only. As a reader of this fascinating blurb, you get advance notice!
Purchase two $10 Smiley Certificates for just $15. These Smiley Certificates can be used for any Smiley Dog delivery order through November 30, 2011. So, your reading skills and our nation's birthday allow you to save $5.
But wait, as "they" say, There's More!
Share this offer with 2 of your friends, and your Smiley Certificates are FREE!  Read More. . .
Remember- you must mention eMuse when you order to receive this offer!
Deliveries Rescheduled for July 4
Regular deliveries originally scheduled for Monday, July 4 have been rescheduled for Tuesday, July 5. If you reside in our Monday service area and would like a delivery, we'll be heading your way on Tuesday next week. Our staff thanks you!
HeartGard Plus Effectiveness Questioned in Lawsuit
The manufacturer of HeartGard Plus, one of the more popular treatments for Heartworm in dogs, is being sued by a former employee. The employee, Kari Blaho-Owens, claims that she was fired following a sequence of events in which she refused to destroy documents which raised questions about the effectiveness of the product.
HeartGard Plus, which is also used to treat hookworms and roundworms, is a monthly chewable medication, manufactured by Merial LLC. It was approved for use in 1996 with a claim of 100% effectiveness. The lawsuit alleges that the company became aware of reduced efficacy as early as 2002, but chose to continue to make unsubstantiated claims.
Ms. Blaho-Owens was hired by Merial in 2006. The prior year, Merial had conducted an investigation on  an "increase in the number of reported cases of the lack of efficacy of HeartGard". The investigation was launched following repeated reports that the product was not performing as expected based on tests submitted for FDA approval.  Read More. . .
More Food Manufacturers Announce Price Increases
The latest round of price increases for pet foods range from under 1% to more than 15%. Canned and frozen products saw the largest adjustments.
Among the manufacturers implementing changes this week are Canidae, Darford, Diamond, Eagle, Nature's Logic, Stella & Chewey's, and Wellness. Most, but not all,  kibble pricing adjustments ranged below 10 %.
For those of you who are on an auto-delivery schedule, remember that you receive "price protection" from these adjustments. If your delivery is set to head your way within the next few weeks, you will automatically receive lower pricing. You can learn more about auto-delivery here.
Answers Goats Milk– save 10%
Pick up a few pints of this natural  food to help with your pet's digestion. Goat's Milk contains an ideal combination of nutrients and enzymes, which support digestion and the immune system. You can read more about this new product below, or on the manufacturer's website. Regular $5.75/ pint
Old West Chew Strips– save 20%
A favorite chewy treat, take advantage of the savings on a 6 pack of these beef tendons this month. Reg. $8.75, now just $7.00
$7 off or Free Kitty Litter with By Nature Purchase
The good folks at by Nature have teamed up with World's Best litter to offer two great opportunities this month.
Buy any large bag of by Nature dog food and save $7
Buy any bag of by Nature cat food and receive a FREE bag of World's best litter
Dog food is available in Adult, Organic Chicken, Large Breed Adult, Pork, or Grain-Free Chicken.
Jonny Cat Jumbo Litter Box Liners– save 25%
Tired of messy litter boxes? Try some litter box liners at a discount and see if they help. Measuring 36 X 18 inches, these plastic liners include a drawstring for making changing the litter box faster and easier. This box of 5 plastic liners is their old packaging design, so you save! Reg. $5.00, now $3.75
We saw these at a recent supplier event and just had to bring them in for you. We hope they make you smile as well. Made with Organic Apples, these crunchy, oven-baked,  whole-food treats also include flaxseed and dried kelp. 12 oz. box- $8.00
Newman's Own Organics Medium Cheese Treats- save 16%
Made with Organic Barley Flour, Ground Chicken, Organic Carrots, Organic Apples, Rolled Oats, Canola Oil, Organic Flax Seed, Organic Sesame Seeds, Organic Sunflower Seeds, Natural Cheese Powder and Natural Flavor. Reg. $6.25, Club Price $5.25
Interested in the special pricing on these treats? Become a Treat of the Month Club member- it's free! Just email us or mention it with your next order to sign up. Each month that you receive a delivery, the featured treat will automatically be added to your order. You'll save a minimum of 10% each time, and treats are no more than $6.00.