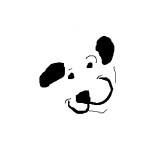 In this issue:
Your special offer
Natural Balance Merges with Del Monte

A new justification for by-products in pet food

Local artist effort to save animals

Monthly Features
Happy summer!
Some of you may know that I've been enjoying seeing new parts of the city while racing between Seattle International Film Festival screenings over the past few weeks. Walking and biking between venues in Queen Anne, Capital Hill and downtown has been a nice change of pace from the regular routine.
We'd like to invite you to share a change of pace with your pet and celebrate the start of the summer season with your special offer this month. Add a new treat or toy to your household at an early summer discount!
YOUR SPECIAL OFFER
Save 15% with your very own Secret Summer Celebration! 
Looking forward to the change of season as an opportunity to enjoy more time outside playing with your pets? As an eMuse subscriber,  have even more fun by saving 15% on any toy or treat currently in stock.
Choose one of your favorites or try something new that you dig up on our website. It's simple. Save on any toy or treat in stock when you request your eMuse discount.
Can't quite decide? Ask us and we'll be happy to surprise you with a toy or treat of our choice. Be sure to ask for your eMuse discount when placing your order.
NEWS
Natural Balance Merges with Del Monte
Natural Balance pet foods has announced it is merging with Del Monte Foods. The deal is expected to be finalized before the end of this summer.
Del Monte currently produces other popular pet products including 9Lives, Gravy Train, Kibbles 'n Bits, Meow Mix, Milk-Bone, Nature's Recipe, Pup-Peroni, and others. Read more…
Will By-Products Save the Food Supply?
Is human population growth a good enough reason to justify the use of by-products in pet foods?
One company seems to think so as they begin to include these ingredients in new and re-launched formulas. Read more…
A Local Artist's Effort to Save Animals
Glass Gardens NW, a local glassblowing studio based in Mukilteo, has launched a new line of garden floats called Bee Preservers. These textured floats are designed to help honeybees get the water they desperately need during their critical work day. Read more…
FEATURES of the MONTH
It's the sixth month, so you save $6! Take advantage of this month's raw food offer and save on a 9.75 pound package of Steve's Real Food for dogs Turkey formula. These raw, frozen nuggets make portion control fast and easy and come in biodegradable packaging. Regular $39.75, now $33.75.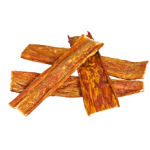 Buy three of these tasty treats and get the fourth one FREE! These 10 inch chewy, textured beef treats are a natural alternative to biscuits, pig ears and other popular treats. $1.50 each
Choose one or all of these all-natural, low calorie grain-free treats in a 4 oz package. Available in Beef, Lamb or Venison. Regular $7.00- $7.50, now $6.00- $6.50
There are a few cases of cans remaining with older label designs, so grab a case while supplies last.
Each case of 12 cans contains an assortment of Cowboy Cookout, Turducken, Wilderness Blend, and/ or Working Dog Stew. Regular $2.90/ can, now $28.00/ case
TREAT of the MONTH

Lifeline Duck biscuits- save 23%
These hard, crunchy wheat and corn free treats are made with Oat flour, Rye flour, Duck, Chicken fat, Pumpkin, Eggs, Blueberry, Cranberry powder and Dried molasses. Lifeline biscuits are sold 6.5 oz. bags (pictured). This month's treat is one pound of bulk biscuits for even greater savings. Regular $8.75/ pound, Club price $6.75
Interested in the special pricing on these treats? Become a Treat of the Month Club member- it's free! Just email us or mention it with your next order to sign up. Each month that you receive a delivery, the featured treat will automatically be added to your order. You'll save a minimum of 10% each time, and treats are no more than $6.50.