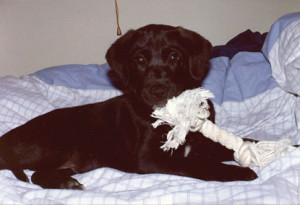 It is with fond regret and profound admiration that we announce the retirement of Mr. Mucyr.
Mr. Mucyr served as the inspiration for the Smiley Dog business model and philosophy since his arrival in 1991. He worked tirelessly to develop and refine every facet of the business.
Under his watchful eye as Test Lab, the integrity of all toys offered in the Smiley Dog inventory was assured. His exacting benchmarks set the standards by which all new toys are judged today. Mucyr then moved on to neighborhood marketing and promotional development.


After assisting with the move to our current warehouse, he was instrumental in securing our new administrative offices, and was an integral part of our current staff restructuring. His navigational skills and calming presence helped drivers keep their sanity in Seattle traffic, keen olfactory senses guided product placements, and at times he volunteered his services as temporary security.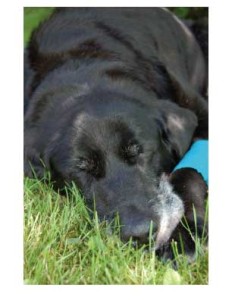 For more than 8 years, Mucyr was directly responsible for determining the lines of supplements and raw foods added to inventory.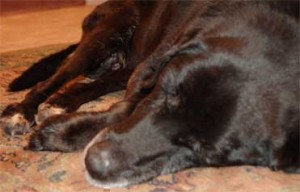 A quiet, yet adamant proponent of raw feeding and natural healing, his legacy of contributions spans the equivalent of more than a human century. His work has touched countless local pets and their owners, and helped to improve their quality of life.
His spirit and lessons will continue as a guiding force for all we do.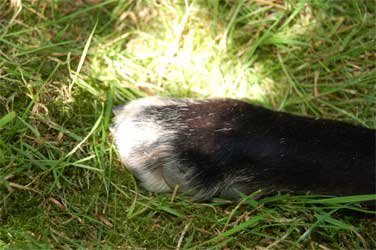 We await our reunion in the future, as we continue to share his gifts in the present.
"Cherish what you hold dear while you can.
Your memories will be a poor substitute."