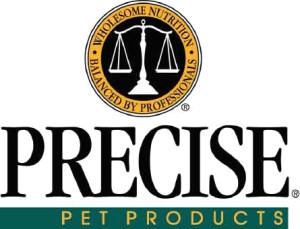 Precise Pet foods has been purchased by Barkstrong LLC  just 3 years after its acquisition by Kodo, Inc.  You may recall that Barkstrong recently rescued Wild Calling from bankruptcy and has resumed production and shipping of its canned formulas.
Barkstrong has also purchased 3 other premium pet food companies and appears to be building a very strong portfolio of healthy, natural pet foods.
Recent acquisitions include Pioneer Naturals and Great Life, both of which had experienced intermittent availability issues. Barkstrong has also acquired Zoic, a brand which made its reputation for producing a variety of Exotic protein foods targeted at pets experiencing food sensitivities or allergies. Zoic was originally introduced by the founders of Wild Calling in 2015.
We're not yet sure what Barkstrong's acquisition of Precise will mean for the company, but will continue to monitor formula changes and new product introductions. We're also looking forward to their future plans, including building out their website!
It's encouraging to see Barkstrong's focus on crafting a high-quality food portfolio as an alternative to these brands disappearing or being swallowed by one of the major international conglomerates which often tends to trade quality for profit.