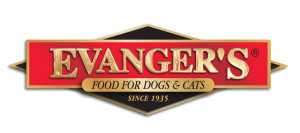 Earlier this month, Evanger's issued a limited recall for two production lots of its Hunk of Beef canned dog food. Shortly thereafter, Against the Grain issued a limited recall because of the possibility of similar contamination.
We've been following the updates closely on these recalls. One disturbing fact which emerged is that the affected beef was sourced from a USDA inspected facility. This is a supplier that has been used and trusted for over 40 years by Evangers.
The original recall led to an FDA inspection of the canning facility
The results of the inspection were less than stellar. Numerous observations were reported, although none were related to the problems behind the recall. Nonetheless, it came as a surprise to read of the deficiencies, even though they did not rise to the level of a health violation. The observations included condensation drips, pooling water on the floor, peeling paint and mold on walls and inadequate refrigeration while handling raw materials.
To Evanger's credit, they have remained transparent throughout this process by sharing each step in this unfortunate series of events with the public. They recently responded to the FDA's observations. Each finding was explained, corrected or disputed. Without an independent on-site followup, it's impossible to know the full facts about the extent of the problems.
Evanger's response appears to adequately address the FDA observations, although there can always be room for improvement. The company has also been moving quickly to identify how the tainted beef entered their production line. The most recent information released is yet one more surprise.
The most recent information released is yet one more surprise
After receiving confirmation from the FDA that the beef used in the recently recalled cans contained pentobarbital, Evanger's contacted an independent lab for further testing. Since it is extremely rare for this drug to be used to euthanize cattle, and even stranger that it would show up in a USDA inspected facility, more information was needed.
The independent test results released this week confirmed the presence of pentobarbital in the beef sample. It also showed the presence of pentobarbital in equine tissue- an ingredient that should never have left the supplier's facility or entered the cannery. Clearly cows and horses are two very different animals.
It's difficult to say that finding horse meat in a beef pet food is good news. But in a very roundabout way, it isolates and confirms the underlying problem to two specific sources. One source, the supplier, has already been replaced. The other source, Evanger's Pet Food, will be changing its quality control and testing procedures for the raw materials used in its foods.
Evangers will no longer rely on FDA regulators to ensure the quality of raw materials
Effective immediately, Evanger's will begin its own testing for pentobarbital on beef ingredients.  It is also recalling all Hunk of Beef, Braised Beef Chunks with Gravy, and Against the Grain Pulled Beef cans. This is being done to ensure that any remaining beef from their former supplier will not be sold or fed.
In an earlier post, we mentioned that this was a recall to watch, since it affected meat from a USDA facility. We can only hope that the contaminated and mislabeled beef that Evanger's recently uncovered was confined for use in the formulas being recalled. The larger issue would have been contamination reaching the human food chain, or in additional pet food company's formulas.
Time will tell if either of those scenarios arise.
You can follow progress of the recall on the company's website here.