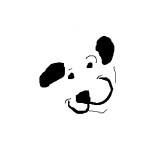 In this issue:
Your special offer– Free biscuits for first 2 early birds; 10% off all new items
Woofstock 2011 Sneak Peek
Great Story and Product from Local Company
Natura Price Increase
Nasal Mites and Reverse Sneezing
Steve's Real Food changes packaging
End of Life Choices at Home
New Products
This month's Whole Dog Journal
Monthly Features
Greetings and Welcome to Fall!
As we bid farewell to some very short but enjoyable summer weather, our thoughts turn to . . . Woofstock!
Get a sneak peak at the early preparations for Woofstock 2011, our annual Open House, below. More details will be posted as plans get finalized over the coming weeks.
This month's newsletter is a bit longer than usual. There's been a few more interesting stories in the news, and a great new line of toys from the Trade Show we attended last month. We didn't want you to miss anything!
YOUR SPECIAL OFFER
Enjoy 10% off any of the new products included in this newsletter, including those that may still be on the way to us! Just ask for your eMuse offer to apply when you place your order and we'll make certain you receive special pricing once they arrive.
But wait, as they say, there's more! Be one of the first 2 clients to order a 16 oz. box of Canidae Chicken/ Turkey Snap biscuits this month, and you'll receive a FREE 8 oz. box of Snap Bits. Only 2 available, so don't delay!
NEWS
Woofstock 2011 is Coming!
Mark your calendar for Saturday, December 3 from 12:00-4:00pm for the annual Open House and Client Appreciation festivities!
You'll find some interesting new people and products, samples, great deals, no sales tax, prize wheel, munchies and more. Co-sponsored by Canidae and Precise, some of our local vendors will include Himalayan Dog Chews, New Roots Organics, Aussie Pet Mobile, Animal Supply Company, The Whole Pup, the LitterSpinner, Northwest Naturals, along with Answers Goats Milk, The Honest Kitchen,  by Nature, and  World's Best litter.
We're working on some other special ideas and invitations yet to be confirmed. More information and vendors will appear on our website over the next few weeks. Once again, a portion of sales from the event will be donated to local rescue and shelter efforts. Do you have a favorite advocacy organization? Let us know!
Himalayan Dog Chew now available
We're pleased to begin carrying the Large Himalyan Dog Chew, one of the more unique dog treats available.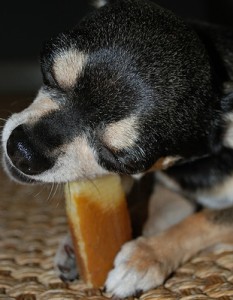 These all natural chews are a creation of a local company, the Himalayan Corporation, now based in their new Mukilteo facility.
Himalayan dog chew are made from Yak and Cow milk, produced in the shaded region of the Himalayas, mostly in Nepal, between India and China. The chews are made using an ancient technique and recipe. These are very low fat, high protein chews. Most dogs will work on these for hours.
The Himalayan Corporation has created a consortium of more than 600 farmers to produce the milk for these chews. Much like the Fair Trade process, these farmers are trained and paid a fair wage to produce the milk, using traditional methods. The milk is then boiled and the fat separated out, again using traditional methods. The fat is sold for butter, the fat-free milk is used to make the chews. Read More. . .
Natura Increases Pricing across all lines
Natura has implemented price increases across all of its food lines, effective immediately. Auto-delivery clients receive Price Protection on their next delivery, and the new pricing is now reflected on our website.
The affected brands include California Natural, Evo, Healthwise, and Innova. Price increases averaged 9%.
We normally receive advance notification of these changes, which can then be passed on to you with an opportunity to stock up prior to an increase. Unfortunately, that was not the case this time around!
Nasal Mites in Dogs
When we think of mites, we often think of those small, annoying creepies that can found on skin. But have you heard about nasal mites? How about reverse sneezing?
An often undiagnosed parasite, nasal mites, can be responsible for reverse sneezing in dogs. Nasal mites can be transmitted from one infected dog to another, but not to humans. Diagnosis can be made by taking a nasal swab and examining it for the presence of mites under a microscope. The mites may sometimes be seen as small specks around the nostrils, if the infected dog has nasal discharge.
Other symptoms of these mites can include reverse sneezing and nosebleeds. Read More. .  .
Steve's Real Food Changes Packaging
Steve's Real Food will be transitioning its product line to compostable 5 pound bags over the next few months. All 2.5 lb. bags will be replaced by the new packaging.
The new bags can be placed in compost piles or municipal compost collection containers. They use water  based inks and will degrade in a municipal composting environment within 10-40 days. The new packaging is part of Steve's shift to lowering its carbon footprint.
The transition to the new size also includes a price adjustment. Read More. .  .
End of Life Choices at Home
A  recent  story in the Washington Post detailed the growing popularity of at-home euthanasia for family pets.
It came as a bit of a surprise to read this well written article,  since the at-home choice has been around for quite some time. There are a fair number of veterinarians, some who specialize in this sad but necessary service, practicing in this area. Read More. . .
This Month's Whole Dog Journal
This month's issue of The Whole Dog Journal features articles on the heartworm disease treatment
shortage, chemotherapy, resource guarding, Addison's Disease and more. If you'd like a copy of this month's issue added to your order, just let us know.
Learn a bit more about what caused the heartworm disease treatment shortage, and what you can do until the supply is restored. If you have a dog that has been diagnosed with heartworm, you'll want to read the recommendations of both the manufacturer of the treatment as well as the author's suggestions.
When faced with a diagnosis of cancer, the choice of chemotherapy is never easy. This article may provide you with some perspective as you weigh your options. This is a fascinating examination of the pros and cons of evaluating this course of treatment when your dog is diagnosed with cancer.  Read More. .  .
NEW PRODUCTS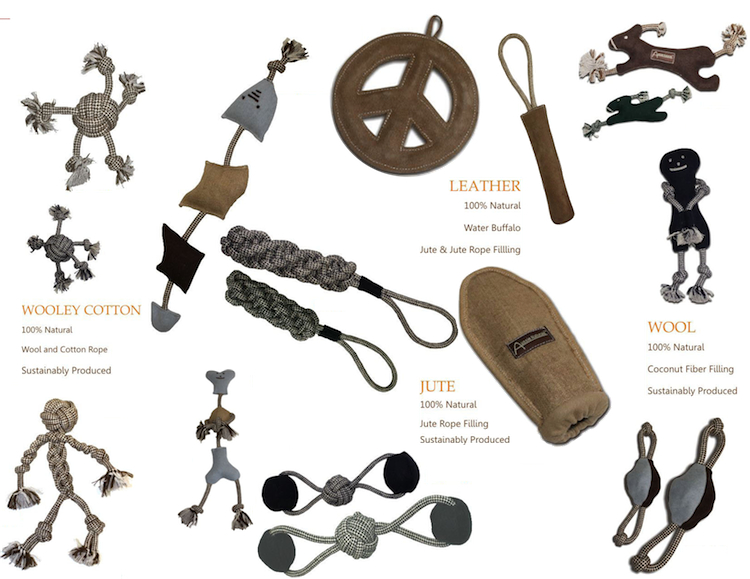 One of the more interesting lines of toys we've seen this year is fromAussie Naturals. The company is based in Georgia, has a great line of eco-friendly toys, and tests them all with the dogs at Barking Hound Village Foundation Rescue in Atlanta. Eco-friendly, rescue-tested is a wonderful approach that we're happy to be able to support with this line.
The line features toys made from Wooley Cotton, Jute, Leather and Wool. We are a bit partial to our namesake, Mr. Smiley, as well as the Peace Tug, the Reloadable Crinklers and Mr. Roper. But don't overlook the remainder of the fun stuff– it's sure to please as well!
This tasteful gold-trimmed enamel pawprint measures approximately 1 inch in height.
Both the pin and pendant are packaged in a small gift box, complete with a small sympathy card and copy of the well-know Rainbow Bridge poem.
The pendant version, which can be engraved on the reverse side,  comes with a 30 inch neck chain, which can be shortened if desired.
FEATURES of the MONTH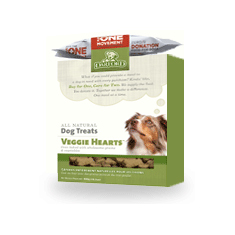 Darford Veggie Hearts– save 25%
Enjoy these all natural, meat-free, low fat treats from Darford in a 14 oz. box.
Darford Cheez Hearts– save 20%
Enjoy a 14 oz. box of natural Cheddar Cheese flavored treats with a small donation packet of food perched atop the box.
Don't get caught without your fowl toys for Thanksgiving next month! These latex, poly-filled toys have some of the most outrageous squeakers we've found in a toy! Choose from Small (9 inches) or Large (16 inches)
TREAT of the MONTH
Pet 'n Shape Chicken, Sweet Potato and Broccoli- save 19%
These high protein, low-fat, freeze dried snacks, contain no artificial ingredients. They are extremely lightweight, easily broken into smaller pieces and will not melt in your pocket or hands. You can also crumble them over your dog or cat's food as a flavor enhancer. Regular $6.50, Club Price $5.25
Interested in the special pricing on these treats? Become a Treat of the Month Club member- it's free! Just email us or mention it with your next order to sign up. Each month that you receive a delivery, the featured treat will automatically be added to your order. You'll save a minimum of 10% each time, and treats are no more than $6.00.