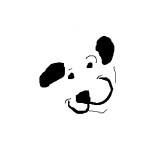 Help Wanted- Yours!
Your special offer
Woofstock 2012 Scheduled
Thumbtack Spotlight
What's Wrong With Raw
This month's Whole Dog Journal
Monthly Features
It's been said that the definition of insanity is doing the same thing repeatedly and expecting a different result. Here at Smiley Dog, we could certainly use your help to keep us from tipping into that territory.
Your support and referrals have always been the backbone of Smiley Dog. For the past few months, we've been running some experiments in an attempt to slowly add to the Smiley Dog family. But we've noticed that some of these experiments are old ideas masquerading in new clothing. This gives us paws. Which is why we need your help.
Introduce your friends to Smiley Dog
Those of you who have referred friends can take pride in knowing you are responsible for our continued success. We are truly grateful for your efforts.
Once again we're asking you to share your experience of Smiley Dog using one or more of the simple ways outlined below. Just a few moments of your time will make an amazing difference.
Your special offer this month is one of those ways- it earns you 25% off your next order when you send a friend our way!
Six ways you can help
Speak: Tell at least one friend about Smiley Dog. You may think a conversation can't possibly make a difference, but nothing could be further from the truth. Smiley Dog was built upon referrals. Without them, we'd be forced to resort to "traditional" advertising. This doesn't fit well with our personality or pricing. Tell your friends about this month's 25% savings, or ask us for a brochure or Gift Certificate to pass along.
Like: If you use Facebook, scoot on by and Like our Page at Facebook.com/SmileyDog. This can help share more news with your friends. Every little bit helps.
Stand Out: Plant a Smiley Dog yard sign on your lawn instead of (or as a companion to) a political sign. These yellow signs are sure to bring a smile to passing pet owners and can help spread the word.
Share: Do you have some favorite photos of your pet? Email them to us or post them to our Facebook page so we can share your joy with the rest of the Family.
Testify: Has Smiley Dog solved a problem or helped you in the past? Let us know or write a few lines of support on any review sites you may frequent like Yelp, Angie's List, Google or Yahoo.
Tattle: Let us know of your favorite service providers so we can introduce ourselves. Your favorite pet sitter, groomer or daycare may open a door which benefits us all.
Any or all of these small efforts will help keep us doing what you love. And they'll help keep us firmly planted on the right side of sanity!
YOUR SPECIAL OFFER
Save 25% when you refer a friend
Refer your friends to our auto-delivery program and you'll save 25% off your order for each friend who comes on board.
From now until the end of September, you'll receive 25% off your order for each friend who signs up for auto-delivery. Plus, when you refer them, they will get 25% off their first order.
Just ask your friends to contact us by phone or email and mention your name. We'll take care of the rest.  If your friend doesn't mention your name, just let us know. We'll make sure you get the credit you deserve!
NEWS
Woofstock 2012 Scheduled
Our annual Open House and Client Appreciation event, Woofstock, will be held this year on Saturday, Dec. 1 from 12:00-4:00pm at our warehouse in Edmonds.
Mark your calendar and plan to stop by for Santa photos, an assortment of vendors, closeouts, freebies, and food.
This year's Silent Auction will benefit Summit Assistance Dogs. Proceeds will help support the good work they do to train and place mobility, hearing and professional therapy dogs for people living with disabilities. Read More…
Thumbtack Spotlights Smiley Dog
Earlier this year, we were contacted by Thumbtack.com. They were looking to do an email interview to feature Smiley Dog as part of their Thumbtack Spotlight. We've never been interviewed by email before, and it sounded like fun!
Thumbtack.com is an online referral site which matches consumers to service providers. Read More…
What's Wrong With Raw?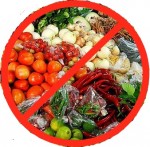 The American Veterinary Medical Association (AVMA) has adopted a resolution that discourages the feeding of raw diets to pets.
The decision is sparking controversy among pet owners who feel the policy is misguided at best and conspiratorial at worst. What has AVMA truly done? Read More…
This Month's Whole Dog Journal
Included this month are articles on ways to encourage your dog to accept medications, top traits of good treats, making your own healthy treats, teaching recalls, easing separation anxiety and more.
If you'd like a copy of this month's edition included with your order, just let us know. Single copies are just $5.00, which represents a savings over the $5.95 cover price.
FEATURES of the MONTH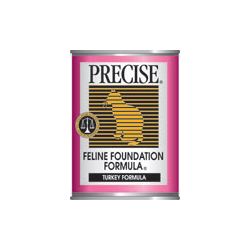 We've got a limited supply of the large cans of Precise cat food to offer as part of this month's special. Available in Chicken or Turkey formulas. Mix or match, limited to supply on hand. Regular $2.55/ can, now 2 cans for $2.25
These large tennis balls measure 4 inches in diameter and are made from a durable rubber with non-abrasive felt. Regular $7.75, now $6.25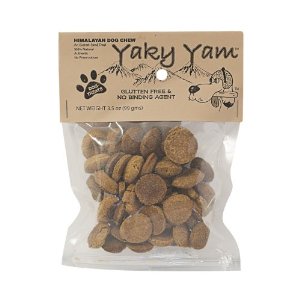 A 3.5 oz package of crunchy cookies made with Yak and Cow milk, sweet potato, brown rice flour, chicken powder, chicken broth, salt and lime juice. Regular $5.75, now $5.00
TREAT of the MONTH
Pet 'n Shape Peanut Butter, Blueberry & Strawberry treat- save 15%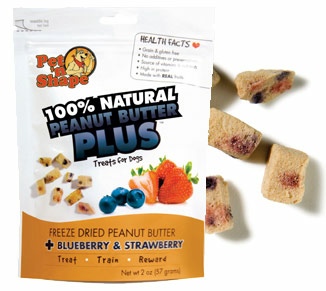 A freeze dried treat made with natural ingredients, these lightweight goodies are ideal for training or an after meal snack. Regular $6.50, Club Price $5.50.
Interested in the special pricing on these treats? Become a Treat of the Month Club member- it's free! Just email us or mention it with your next order to sign up. Each month that you receive a delivery, the featured treat will automatically be added to your order. You'll save a minimum of 10% each time, and treats are no more than $6.50.