Your Special Offer | News | Features of the Month | New Products | Treat of the Month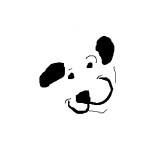 Greetings!
We're always looking for ways to improve our service for you and we'd like your help. Could you take a moment to share your experience with us?
We'd like to know why you choose Smiley Dog and how we have been able to help you.
If we've helped to solve a problem, or you have a favorite story or service, please take a moment to email or call (206) 903-9631 and let us know. What may seem trivial to you now could be just the tidbit of information that will help us to help you better!
We have a special selection of Features for our Senior friends for August. If your dog is showing some silver around the muzzle, perhaps one of more of this month's Features will help. Of particular note is DGP, a wonderfully effective joint pain relief aid, which we've used as a safe alternative to Rimadyl.
We thought we were welcoming you to summer last month, but let's try again this month! At the very least, we must be grateful that our region is not sharing the 100+ degree weather in other parts of the country this summer.
Large Hedgehogs- save 30%
What is it about these furry fuzzballs that dogs love so much? These pastel colored critters have a crinkly texture inside and grunt instead of the traditional squeaker. . .
We have a limited number of these 8 inch erinaceids available at your special price (one per household, please). Regular $7.75, Your Special Offer $5.50.
If you choose to order this through the Shopping Cart, be sure to enter the discount code HEDGE when you add the toy to your cart before Checkout.
Remember- you must mention eMuse when you order to receive this offer!
Rescued Animals Available for Adoption
A group of dogs, cats and birds were rescued from a home in Lake Stevens this week. A neighbor's call lead to a routine welfare check of the home where authorities discovered that the 58 year old resident had passed away.
The animals are believed to have been without food or water for 3 days. The deceased man is suspected of operating an illegal puppy mill. Animal Control had received an odor complaint about the residence earlier this year. The owner was not licensed for the number of pets which were found. Read More
Natura Class Action Settlement Proposed
Have you used California Natural, Evo, Healthwise, Innova, Karma or Mother Nature products in the past 6 years? If so, you may be entitled to a payment from the manufacturer.
Natura Pet has offered a settlement in the Ko vs. Natura Pet class action lawsuit. (With some browsers, this may be a downloadable pdf file. Other browsers will display the 8 page document in a separate window) Read More
Think Local is Launched

Think Local, a collection of locally owned businesses, had its official launch reception last month at Wine World. The event saw the attendance of more than 150 fiercely independent business owners and supporters, all determined to encourage area residents to support local businesses.
Seattle City Council member Richard Conlin spoke briefly about the importance of local ventures, particularly in the current economy. He reminded us all that every dollar spent at local businesses typically stays in the community rather than being sent off to out of state locations.  Read More
Most Livable Cities for Pets
A survey published earlier this year by Livability.com lists the 10 most Pet Friendly cities. Surprisingly, Seattle did not make the list! Here are the results of the survey:
Portland, OR
Colorado Springs, CO
Rocky Mount, NC
Boulder, CO
Santa Cruz, CA
Eugene, OR
Asheville, NC
Albuqurque, NM
Nashvile, TN
Louisville, KY
Well. We don't particularly care about the results of this survey. Call it denial or something else, we know our pets do just fine around here, thanks to you!
And besides, do you really think pets in those "more liveable" cities are enjoying their summer weather in those locations? Heat factor over 100 degrees?  Chances are they'd be much more comfy sharing our elusive summer weather, particularly this year!
RuffWear Folding Bowls– save 15%

As we give summer a second chance, take advantage of the savings on these handy folding bowls from RuffWear. Whether you need a quick and handy bowl for hiking, traveling or emergencies, these sturdy bowls can be used for water or food. Three sizes to choose from, 24 oz, 36 oz, 64 oz. Medium and Large sizes also available with a drawstring top for storing the daily ration. Most available in Blue, Green, Purple or Red. Regular $12.75- $21.75, now $10.75- $18.50
DGP (Dog Gone Pain)– save 20%

Do you cringe when you watch your dog get up, climb steps or try to play? Have you used or considered Rimadyl? DGP may be just what you're after to provide joint pain relief for your pet. This all-natural, herbal formula will provide relief from joint pain in a matter of days, not weeks. Avoid the risks of Rimadyl and try a natural approach with this chewable tablet. Regular $39.75, now $31.75
Joint Aid for Dogs– save 25%


Does your dog have joint issues and a sensitive stomach? Joint Aid for Dogs may be just the solution for you. Sprinkle this over your pet's food and you should results within 14 days. Contains 8 active ingredients, including glucosamine, chondroitin, MSM, Ester-C, Oatinol and more. We have a limited supply of this in the old package (labeled Joint Oats for Dogs) which is available at this special price. Regular $15.75, now $11.75
1 oz. Cat Man Doo– save 15%


Does your pet like fish? This flaked fish treat is 100% dried Bonito with nothing else added. A favorite of both cats and dogs, it can be sprinkled over food or used by itself as a treat. One ounce plastic tub is resealable. Regular $9.75, now $8.25
15 lb. California Natural Senior Chicken dog food- save 16%


Grab one while they last! Special pricing applies only to current stock of this high quality, clean, Senior formula in the 15 lb. bag. Regular $40.50, now $33.75
2.2 lb. Innova Senior Cat food– buy one, get one FREE

Looking for a different taste for your senior feline? Give this a try and get twice as much for your money this month. Regular $9.75, Buy one get one FREE.
PetLou 8 inch Pastel Hedgehogs


Pastel colored plush toys that crinkle and grunt. $7.75
Canidae Chicken & Turkey Snap Biscuits- save 16%
Program members save $1 on a 16 oz. box of these crunchy cookies. These all- natural biscuits are made with Chicken, Turkey and Peppermint for fresh breath. Scored to allow for easy portion control, they can be snapped into 4 smaller pieces for training or smaller dogs. Regular $6.25, Club Price $5.25
Interested in the special pricing on these treats? Become a Treat of the Month Club member- it's free! Just email us or mention it with your next order to sign up. Each month that you receive a delivery, the featured treat will automatically be added to your order. You'll save a minimum of 10% each time, and treats are no more than $6.00.