Your Special Offer | News | Features of the Month | New Products | Treat of the Month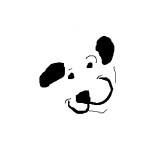 Greetings!
March already and Spring is coming up fast! Or, at least we like to think so, if for no other reason than warmer temperatures, longer days and sunny skies.
This month we're rolling out the STAR Program to the "general public". You are still welcome to request an invitation, just in case you missed it last month. And again, if you are reading this and are currently on an auto-delivery schedule, you will be automatically enrolled.
Get a Free Can of food added to your next order
We'd like to help you treat your pet this month with a free can of food. Just let us know before the end of March that you'd like this added to your next order, and you'll receive a tasty can of healthy food with your next delivery. Treat your pet to something different (and yummy) !
Remember- you must mention eMuse when you order to receive this offer!
STAR Update
For those of you who enrolled in the STAR Program last month, you will be receiving a confirmation email from us shortly. Please click the confirmation link in the email so that we can add you to our STAR Mailing list. This list will be used to send you 3 messages detailing your STAR benefits, and will then only be used for private STAR offers.
If you do not confirm, you'll still remain a member, but may miss out on some of the best benefits!
Food Prices Slowly Rising
There's been much talk about the "possibility" of Inflation making a comeback, now that, according to some "experts", the Great Recession is behind us.
We're not sure how the experts determine these things, but we've been seeing price increases for more than a few lines of food since the end of last year. This is a change from the relatively stable pricing that we've enjoyed for the past couple of years. We've also been wincing each week as the fuel surcharge added to each of our supplier deliveries has close to doubled since the beginning of the year. And we've all been watching gas prices march forward weekly, if not daily over the past 2 months.
The most recent brands to adjust their pricing include Acana, Orijen, Primal, Nature's Variety, Northwest Naturals, and Ziwi Peak. Petcurean has announced a price increase effective March 1. Other brands have reformulated or changed their packaging and included a price increase as part of that "improvement".
As always, we'll do our best to hold the line on prices. If you are on an auto-delivery schedule, you'll receive price protection for one month once any adjustments are implemented. We're not happy to see the return of price increases, but it seems to be a fact of life!
Seattle Good Business Network

We accidently stumbled across the Seattle Good Business Network last year while wandering the floor at the Green Festival. The group was just getting organized, and had a mission to bring together a collection of like-minded, local small businesses that embraced sustainable practices in their everyday operations.
Seattle Good Business Network is now part of the national Business Alliance for Local Living Economies (BALLE), North America's fastest growing network of socially responsible businesses.
We're proud to join as a Founding Member of the Network, and look forward to participating in their Think Local campaign, set to be launched later this year.
Canine Cancer Detection
An intriguing new study published by researchers in Japan shows that dogs can be trained to detect certain types of cancers in humans by sniffing breath and. . poop!
Researchers have trained an 8 year old Labrador Retriever to detect the presence of colorectal cancer from breath or stool. The dog, named Marine,  returned a 95 percent accuracy rate when sniffing breath, and a 98% accuracy rate for stool. In the study, Marine returned an overall accuracy rate of 91% of samples from cancer patients, and 99% accuracy rate from healthy test subjects.
Marine was trained at St. Sugar Cancer Sniffing Dog Training Center in Chiba, Japan. The tests were conducted at Fukuoka Dental College Medical and Dental Hospital and Arita Kyoritsu Hospital. The study represents another step towards the development of an early detection system for colorectal cancer.
Researchers also noted that Marine has been able to detect other cancers from breath sampling, including beast, lung, prostate, uterine, ovarian, bladder, gastric, pancreatic, esophageal, and bile-duct.
Dog in the News
Is it just a coincidence, or have there been a few more than normal feel-good stories about dogs in the news these days?
Earlier this month we heard about Zeb. Then came a story from Annandale, VA where a dog was elected as president of the local Civic Association. Seems the good citizens there thought that Beatha Lea's qualifications as "a relatively new resident, interested in neighborhood activities and the outdoors, and who had experience in Maine overseeing an estate of 26 acres" sounded perfect for the job. Turned out that Ms. Lea is a soft-coated Wheaten Terrier belonging to the current president, who was not able to run for a third term.  The original story appeared in the Washingon Post.
This weekend came the story of a dog named Bear being found in the Tacoma area, after "wandering" away from his home in Woodland Park, Ca. near Sacramento. A resident turned Bear, a Paterdale Terrier,  into the Humane Society of Tacoma & Pierce County without any collar or tags. Fortunately, Bear had a microchip and his owner was able to be contacted. After a 715 mile drive to the shelter, the two were happily reunited.
There was also the tale of Zack and Butch, two dogs that recently arrived at Joint Base Lewis-McChord and are about to deploy to Iraq. They will be dispatched with a medical company charged with providing stress relief for deployed soldiers. The canines job is to draw out soldiers who normally would avoid a therapist or to just give someone a break from thinking about a long tour in the desert.
A recent study from the University of Virginia showed that teens in families with dogs are likely to get at least 15 minutes more moderate to vigorous exercise per week than teens without dogs. Hmmmm. Only 15 minutes more?  Per week? How can this be, and is it even significant?  Well. I suppose it's a start and better than nothing. But if you were one  of those dogs, wouldn't you be looking for more than 15 minutes per week?! The study is due to appear in the American Journal of Preventative Medicine in March.
Looking for a new food to try at a great price? Grab one of these 3.5- 6 pound bags of by Nature during March at half off! This is an all-natural food, formulated by the same individual who developed the original Wellness formulas. Choose from Duck & Green Pea, Pork, Salmon and Yogurt, Organic Chicken or Adult Cat formulas.  These bags retail for up to $15.25- You can grab one at 50% off this month! One bag per household, please. You can learn more about the foods at the company's website.
Are you walking before dawn or after dark? Tired of juggling a flashlight, leash, poop bags and other essentials? Grab a PupLight this month and let your dog light the way! These compact units fasten to your dog's collar, or can be used with their own adjustable collar (included). The bright LED beam can be seen up to 1/2 mile away, and you'll never have to search around in the dark again as you fumble with a plastic bag! Available in Red, Black, Silver and Blue. $16.75 (reg. $20.50)
Save 15% on the Kitty Korner Komber
These have long been a favorite at shows, but why wait? This compact, easy to clean unit attaches to a wall or corner  and provides a self-grooming aid that cats love. There's even a refillable catnip compartment, just in case your cat is one of those who enjoys that type of thing! $8.30 (reg. $9.75)
Save 15% on Pressed Rawhide Bones
We have a limited supply of these NW Pet Pressed Rawhide bones which you can grab at a great savings this month. Available in 4.5 inch and 8 inch sizes, these chews are made from finely ground rawhide, which is then heated and compressed to form its shape. This type of rawhide will typically break down much faster if a large piece is ingested, making them a bit safer than sheet rawhide bones. 4.5 inch- $1.30 (Reg. $1.50); 8 inch- $4.00 (Reg. $4.75)
NEW PRODUCTS
We're now carrying these handy treat covers for medications in 2 sizes and flavors. Pill Pockets are tasty chewable "wrappers" which you use when giving your pet tablets, pills or capsules. Each package contains 30 Pill Pockets. Small (tablet size) Chicken flavor $$8.25 and Large Beef (capsule size) $9.25. Other flavors and cat version available by special order.
If you enjoyed the Friday Night Special, last month's featured treat, here's another from Free Range Dog Chews. . . Skin and Bones! This crunchy confection contains just Wild Salmon skin stuffed with Wild Salmon and Sweet Potato. Reg. $7.50, Club price $6.00
Interested in the special pricing on these treats? Become a Treat of the Month Club member- it's free! Just email us or mention it with your next order to sign up. Each month that you receive a delivery, the featured treat will automatically be added to your order. You'll save a minimum of 10% each time, and treats are no more than $6.00.