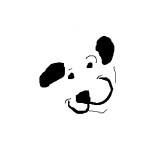 In this issue:
Your special offer
Sneaky Struggle of Dental Disease
Improved Frequent Buyer Programs
The Largest Pet Products Company in North America
Monthly Features
New Items
Treat of the Month
Ah, March already and Spring is just around the corner! Give your dog a jump on the change of season with this month's featured fruits from Planet Dog.
And don't miss your subscriber offer which gives you a free trial box of Wet Noses biscuits with the purchase of any new item listed below.
YOUR SPECIAL OFFER
Free or half-price trial box of Wet Noses biscuits
Purchase any of the NEW treats or toys listed below this month and you'll receive a Free 1.5 oz. trial box of Wet Noses Agave/ Pear or Hemp Banana biscuits just by asking for as long as limited supplies last. Your free box will accompany any purchase of Charki-O Chews, Jump Your Bones treats, or PetLou fur listed below.
New items not overly appealing to you this month? Buy one Wet Noses trial box for $2.50 and get the second at 50% off when you place any order this month!
For either of these offers, just mention you'd like the eMuse special when placing your order. Trial boxes are limited, so it's first come, first enjoy!
NEWS

The Sneaky Struggle of Dental Disease
It starts innocently enough with an easily overlooked, soft and sticky film which transforms into a hardened, stubborn mess. What follows is a slow but steady assault using a highly efficient distribution system to attack a variety of fronts.
More often than not, dog breath is the first sign of neglected dental hygiene  read more…
I
mproved Frequent Buyer Programs
The Honest Kitchen and Canidae have re-launched their Frequent Buyer programs to make it easier to earn free food.
Both programs include a buy 12 get one free offer, and require the use of the manufacturer's "official" program card. Canidae's program allows for the use of up to 6 purchases of a competitor's food to be included in your count towards earning a free bag read more…
The Largest Pet Products Company in North America
Quick- can you name the largest pet products company in the United States? How about the largest in all of North America?
Don't be surprised if you've never heard of these folks. You may not be familiar with their (new) name, but you've seen their products, and you'll likely be hearing more of the brand formerly known as Del Monte Foods  read more…
The Dog Food Detective Book Update
The sprint continues towards Spring publication, which is just around the corner! Recurring icons have been finalized, editing continues and a publication date will be set once final formatting begins. Receive updates and a special pre-publication discount when you sign up here.
FEATURES of the MONTH
These favorite chew toys from Planet Dog feature their trademarked "treat spot" for stuffing goodies inside the toy. Lightweight but durable, these rubber toys will not make a mess when left on the floor, unlike their fresh counterparts! Choose from a Strawberry ($11.75) or Eggplant ($14.75) and save 15% off the regular price this month.
These  chase & chew toys have a flexible rubber core, are covered with durable canvas fabric and have a tail to hold for tossing or pulling. Available in Small, Large or Extra Large. (Regular $7.75- $14.50)
Himalayan Dog Chews- Limited sizes, 20% off
Himalayan Dog Chews has changed the way their goodies are labeled. We have just a few of the old labels remaining in Small, Medium,  Xtra Large and Big Dog sizes. Be the first to grab these at 20% off before they disappear forever. (Regular $10.50-24.75)
If you miss out on the limited supply of old labels, not to worry. You'll save 10% off any of the other Himalayan Dog chews with colorful new labels!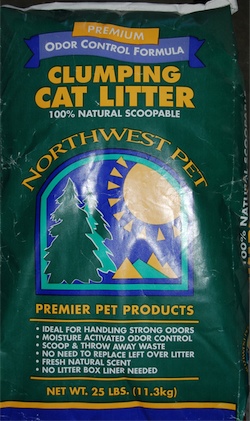 This used to be one of our top selling litters until the company disbanded and the product became unavailable. These 25 lb. bags contain a lightly scented clumping clay litter that has very little dust or tracking. Just 4 bags remain! (Regular $16.00)
NEW ITEMS

An 8-9 inch beef trachea treat coated in beef liver and infused with glucosamine and chondroitin for joint support. This is the full size version of the Charki Puffs featured last month. ($3.75)

A trio of healthy, all natural treats from down under in Australia. Choose from Green Lipped Mussel or Loin of Albacore Tuna which are both high in healthy fish oils, or enjoy the high protein, low fat Kangaroo Bites. ($10.75- $19.75)
A new Fur Family from PetLou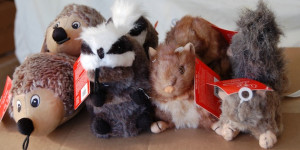 We're pleased to offer this quartet of new value- priced squeaky fur toys in two sizes. Hedgehog or Badger is available in 8 inch, or choose the smaller 6 inch Squirrel or Rat. ($6.75- $8.75)
TREAT of the MONTH
A Chewy Combo Duo- save 19%
Just because it's no longer National Pet Dental Month doesn't mean you can't offer a dental treat! This month your dog will enjoy the combination of two goodies: a Charki-O trachea treat, along with a Large Whimzees toothbrush chew. Regular price $6.50, Club price $5.25
Interested in the special pricing on these treats? Become a Treat of the Month Club member- it's free! Just email us or mention it with your next order to sign up. Each month that you receive a delivery, the featured treat will automatically be added to your order. You'll save a minimum of 10% each time, and treats are no more than $8.00.