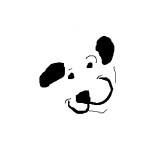 In this issue:
Your special offer
Natura Pet Announces Adjustments
Does Your Dog Catch Your Yawns?
Wondering About Woofstock
What Confuses You About Choosing Pet Food?
Monthly Features
Well, there's no stopping the march of the calendar. The end of summer is approaching and we hope you and your furkids have had the opportunity to enjoy some quality time outdoors.
This month there is some news from Natura to pass along about some discontinued products and pricing changes, and a bit of info which may, or may not, have you yawning as you follow along.
You also have the opportunity to participate in this year's Woofstock celebration if you own your own business or work for one that you'd like to share with the rest of the Smiley Dog family.
And once again, a sincere Thank You for your continued support and help with spreading the word to your friends. Referrals are essential to our operation, and we cannot do it without you. Each mention of what you enjoy about Smiley Dog to a friend or co-worker goes a long way. If you'd like a brochure or small handout to pass along, just say the word. We'll be happy to oblige!
YOUR SPECIAL OFFER
This month we're offering our first ever Treat Pairing promotion. We like this bonus so much, that's it only seems right to improve upon the idea for you!
Purchase any of the Featured Treats this month and receive an extra bonus treat!
Anyone who purchases one of the Featured Treats this month gets a free Etta Says Deer Chew. But only eMuse subscribers get that free Deer Chew PLUS a free Texas Toothpick!
Choose a Featured treat, get two more treats as your subscriber bonus this month. But wait, there's more!
We realize that Carna4 is not the right choice for everyone. For one thing, it has the "distinction" of being the most expensive dry formula we've carried to date. It is, however, a very exciting approach to kibble which you can sample at no charge. Along with your extra Treat Pairing, you will receive a small sample of this new food made with sprouted grains.
Be sure to mention that you want the eMuse bonus when you place your order!
NEWS
Natura Pet Announces Adjustments

Procter and Gamble has announced a price increase on Natura Pet Foods which takes effect this month. The increase on dry food products averages about 7%, with a minor adjustment on canned products.
Supplies of  Natura products including California Natural, Evo, Innova, Karma, Healthwise and Mother Nature are slowly becoming available once again, although certain formulas have been discontinued. Among the products we're very sorry to see disappear are Mother Nature's Moose's Munchies. Read more…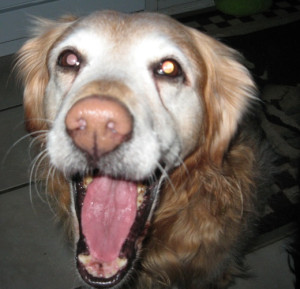 Does Your Dog "Catch" Your Yawns
Is your dog quick to sidle up to you when you're sad? Have you seen your dog slink away at times when voices get raised during an argument? Is this telepathy or empathy?
A recent study published at Plos.org appears to show that contagious yawning may be a sign of cross-species empathy. Contagious yawning, or  yawning after being exposed to the sight or sound of another yawn, has previously been documented among some primate species and birds. Read more…
Wondering about Woofstock?
Summer is about to give way to Fall and questions about Woofstock have begun to pop up. So, by popular demand, here's an update which may raise more questions than it answers.
Yes, ideas are indeed percolating for this year's Open House.
No, a date has not yet been set.
Yes, there will be new stuff to see.
No, there will not be a dunk tank.
Yes, we're open to creative ideas.
No, we don't have an unlimited budget.
Yes, we'll be encouraging local participation.
No, you will not see all the same vendors you've seen in the past.
Yes, we plan to recapture the flavor of our early Client Appreciation Celebrations- one big party!
What Confuses You About Choosing Pet Food?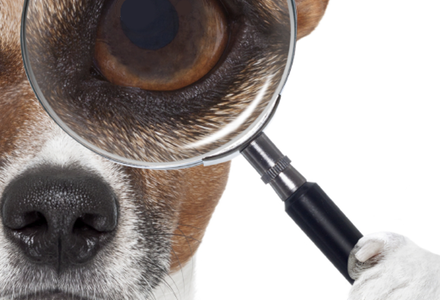 Can you keep a secret? No? Good!
There's a book being written to help pet owners learn how to quickly evaluate dog food without getting bogged down in confusing details. What is the one question that you'd like to see answered in that book?
Do you wonder whether you've chosen a good food to feed your dog, but don't know for certain?
Are you unclear about how to tell the difference between foods, but don't know where to start?
Is there some other question you've wondered about, but didn't know where to turn for the answer?
Pass your questions along and watch the newsletter for updates on the book's progress!
FEATURES of the MONTH
Treat Pairing Bonus Offer for September:
Receive a FREE 4 inch Etta Says Deer Chew with the purchase of any of the Featured Treats listed below!
Choose one or more of the Featured Treats listed below and receive a FREE 4 inch crunchy Etta Says Deer Chew with each one you buy.
Limit 4 free Deer Chews per household, while supplies last!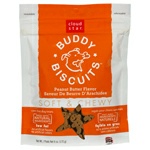 A 5 oz. resealable package of Cloud Star's Grain-Free Peanut Butter treats. USA made without corn, wheat, soy or eggs, these gluten free treats are ideal for treating or training large or small dogs alike. $6.25
Purchase a package of these treats and receive a FREE 4 inch Etta Says Deer Chew this month!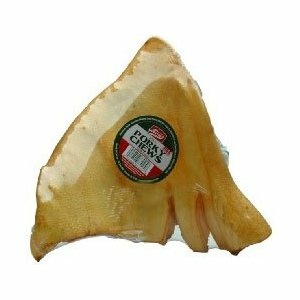 These huge ears are individually wrapped and measure between between 6- 8 inches. These thicker, chewier, special treats will last longer than regular pig ears. They do not stain and and have no odor. $3.25 each
Purchase a Sow Ear and receive a FREE 4 inch Etta Says Deer Chew this month!

Our favorite brand of beef chews are made in Canada and individually wrapped. They are low odor , high in protein and all natural. 6 inch Medium- $4.75; 10 inch Large- $7.75
Purchase a 6 inch Medium or 10 inch Large Beef Chew and  receive a FREE 4 inch Etta Says Deer Chew this month!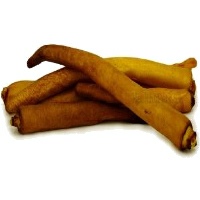 These puffy, crunchy treats are naturally smoked beef with no artificial flavors or colors. $1.75 each
Purchase a Texas Toothpick and  receive a FREE 4 inch Etta Says Deer Chew this month!
TREAT of the MONTH
Grizzly Salmon Fillet Treats- save 30%
A special purchase of these luscious salmon fillet treats allows them to be offered at this special price just for Club members! This 3 oz package is dehydrated from approximately one pound of  100% Wild Alaskan Salmon with nothing else added. These fillet strips can be easily broken into pieces, and are a great source of Omega 3 fatty acids. Regular $11.75, Club price $8.00
Interested in the special pricing on these treats? Become a Treat of the Month Club member- it's free! Just email us or mention it with your next order to sign up. Each month that you receive a delivery, the featured treat will automatically be added to your order. You'll save a minimum of 10% each time, and treats are no more than $8.00.