In this issue: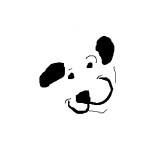 Your special offer

Enjoy a 40% Angie's List discount

Less Squirrels, More Birds at Your Feeder

Natura Reformulates Foods
This month's Whole Dog Journal
Monthly Features
New Products
Treat of the Month
Summer has finally arrived on the calendar and we're patiently waiting for the weather to catch up. We'll be taking a few days out of town following the 4th of July to enjoy some music and (hopefully) sunshine at the Portland Blues Festival. But you won't miss us- all deliveries will be made as scheduled.
The past few years have been challenging for all of us. We've watched as some of our clients have faced difficulties ranging from losing jobs to saying goodbye to a family member. Higher food and fuel prices have also affected us all. Despite these and other obstacles, your continued support has been invaluable.
As we enter the second half of the year, we want to assure you that we're doing everything in our power to hold the line on pricing increases wherever possible. As our costs rise, some, but not all, of those increases are factored into new pricing. While we'd prefer to absorb all of the increased costs, that is not a sustainable approach.
I can't stress enough how much we appreciate and rely on your continued support. Your loyalty and referrals are the main reasons why we are still happily delivering your food and supplies while other shops have folded. We're tremendously grateful for all your efforts to help spread the word. Whether it is done in person or online, every little bit helps.
An easy way to help is with online reviews. If you're a member of Angie's List, Yelp or any other review site, we encourage you to post a line or two about Smiley Dog to further spread the word. Let us, and others, know what you like or think we should improve. You've gotten us through the first 20 years, and we're looking foward to smiling for many more!
YOUR SPECIAL OFFER
Tasty Blueberry Biscuit Sample
Your special offer is this month is a Free handful of Smiley Dog Blueberry biscuits. We just received a fresh shipment and would like to share them with you.
These cookies regularly sell for $6.25/ pound and are also featured this month. Just ask for your free eMuse sample to be included with your next order. Then be sure to ask your dog to share them with you!
NEWS
Save on Angie's List Membership
About 10 years ago, when we first heard about Angie's List, it seemed like an intriguing idea. This review site for contractors and service providers has grown its national presence while serving local communities. Unlike Yelp and other online review sites, Angie's List charges a small annual membership fee which is based on location. The current membership annual membership for the Seattle area is $35.00
Smiley Dog is currently included on Angie's List and we invite you to submit a review. You do not need to be a member to submit a review, but you are required to sign up for a free account before posting.
If you are an Angie's List member, just click on the graphic above or this link and you'll be transported to the Angie's List site. Once you've logged in, you'll arrive at a review page for us. Click the Continue button, and fill in the bubbles.
If you're not an Angie's List member, but have been thinking about joining, you can join here and use the Discount Code EASY to save 40% on membership charges.
And finally, if you're not a member, you can submit a review if you create an account (FREE!) on this page. Once you've entered your contact information, click Continue to be taken to a Search/ Review page. Be sure to click on the "Review a Company" tab. Once you've clicked on the Review tab, enter Smiley Dog in the search box and select it from the drop down menu. That's all there is to it!
Is Your Bird Feeder Attracting Squirrels?
Your dog or cat may be excited by the appearance of squirrels stealing seed from your bird feeders, but most likely you are not amused.
During a recent conversation with a friend over coffee, she asked if we had access to Safflower seed. Not expecting a positive response, Melissa was pleasantly surprised to discover that we can order just about any animal-related product. I was pleasantly surprised to discover why she was asking.
Too many squirrels at the feeder
For the past few years, she had been using an inexpensive wild bird seed mixture in her backyard feeder. Over time, she grew tired of the mess it made as the small seed was picked out, dropped, and sprouted on the ground below.
She tried black oil sunflower seed, which was a great hit. Gradually, she came to realize that she was feeding almost as many squirrels as birds. Once she spotted a rat gorging on the scattered seed below the feeder, she knew something had to change. Read More. . . 
Natura Announces Reformulations
Back in May of last year many people lamented the announcement that Procter & Gamble was buying Natura, the manufacturer of Innova, California Natural, Evo, Karma and Healthwise foods.
At the time, quite a few pet owners decided to switch to a different food. The word we heard was that P&G, a large corporation, was not to be trusted with the quality of the food which Natura had built their reputation upon. Our position at the time was a bit more cautious, since this was strictly a change in ownership and not a change in formulation.
Early this month, Natura announced that they would be reformulating their Innova line of food and treats. Read More. . .
This Month's Whole Dog Journal
Included this month are articles on taking profresional quality photos of your dog, guidelines for preparing home-made diet, using roses for medicinal purposes and a Q&A on some common problem behaviors and training.
If you'd like a copy of this month's edition included with your order, just let us know. Single copies are just $5.00, which represents a savings over the $5.95 cover price.
FEATURES of the MONTH
These biscuits are baked just for us, and shipped fresh in small batches. We just received a new shipment and we want to share them with you (and your dog). Made with organic spelt flour and other natural ingredients, we sometimes will munch on these during a delivery route. They're that good! Regular $6.25/ pound, now $5.50
If you're already using Canidae dry food, pick up a can or three of their Platinum formula at 50% off this month! This canned formula is lower in fat and protein than the original adult formula, and can be used as a treat or palatability enhancer. Regularly $2.05/ can, just $1 with purchase of any size Canidae dry food. Limit 3 cans per bag purchased, please. If you're ordering through our website, just include a note requesting your discount and will will adjust your total before running the charge.
Here's a treat that cats (and dogs) just love! It can be sprinkled over food or offered in your hand. These lightweight flakes of fish will add a new tasty treat to daily meals or on special occasions. Regular $9.75, now $7.75
NEW ITEMS
Our Blueberry biscuits have been so popular for the past few years that we've decided to bring back another favorite flavor. These Peanut Butter biscuits are also wheat and corn free, and use spelt flour. Baked especially for us, they are available in bulk. $6.25/ pound.
A favorite holistic calming agent, this Bach Flower Essence blend can be added to water or applied to a treat. Ideal for helping to keep pets calm during storms or fireworks. The 10 ml bottle comes with its own dropper for easy application. We expect to have this available by the second week of the month. With a 3-4 year shelf life, it is a good item to add to your pet's emergency kit or first aid stash. $19.50
We first saw this unique scratching product at a trade show a few years back. It's considerably more durable than single sided scratchers. The inner portion is reversible, which doubles it's lifespan, and it includes a generous portion of premium catnip to sprinkle inside. The sides of the box are also quite sturdy. Still not convinced? Head over to the manufacturers' website and click on their video link. After watching a few demonstrations (including one with a mountain lion) we think you'll be a fan! $23.75
TREAT of the MONTH
Smile biscuits from Isle of Dogs- save 20%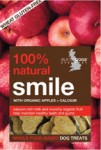 A 12 oz. box of crunchy all, natural biscuits that should bring a smile to your dog's face. Made with barley flour, oat flour, rice flour, cane molasses, flaxseed, whole rolled oats, dried skim milk, canola oil(preserved with mixed tocopherols), organic apples, dried kelp, brewer's dried yeast, dried parsley flakes, yucca shidigera extract. Reg. $8.00, Club price $6.50
Interested in the special pricing on these treats? Become a Treat of the Month Club member- it's free! Just email us or mention it with your next order to sign up. Each month that you receive a delivery, the featured treat will automatically be added to your order. You'll save a minimum of 10% each time, and treats are no more than $6.50.