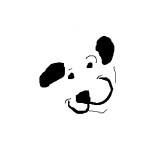 In this issue:
Your Special Offer
Pet Food Math 101

New Products
Monthly Features
Treat of the Month
Now that the holiday season appears to be in full swing, we'd like to invite you to share a collective deep breath and celebrate those things which are truly important in your life.
It's a hectic time of year for all, and we thank you for the opportunity to help take a bit of stress out of the season for you.
Remember that there's an extended treat selection for you to sample or pass along to a friend through the end of the year.
This is also your last opportunity to share a FREE Gift Certificate with a friend this year. Just ask and enjoy!
And finally, if you're in need of a 2016 calendar, just ask. We'll be happy to include one with your next delivery.
YOUR SPECIAL OFFER
Free $10 Gift Certificate for a Pet Loving Friend!
Just in time for the holidays- take advantage of a FREE Gift Certificate for a friend.
Here's how it works:
Ask for your Gift Certificate to be included with your next order. If you don't expect to order before Dec. 15, the Gift Certificate will be mailed to you.
Fill in your name on the front (on the "from" line). Fill in your friend's name (on the "To:" line)
Hand it over to your friend along with a brochure.
Smile.
When your friend redeems the certificate,  we'll know it came from you (your name is on it, remember?) They save $10. You receive a free treat with your next order. We meet your friend.
Everyone's happy!
Have more than one friend you'd like to share with? Perhaps we can slip an additional Gift Certificate into your order while no one's looking!
NEWS
Pet Food Math 101
Do you think it takes a genius to understand the basics of pet food math? Think again!
As we become more informed on different types of pet food, it is helpful to understand one basic concept which allows us to accurately compare the Protein and Fat content of canned food and kibble.
It simply comes down a quick adjustment of moisture . Read more…
FEATURES of the MONTH
Enjoy this expanded selection of goodies through the end of the year. Take advantage of the special pricing for yourself, your friends, or both!
These unique and lightweight treats are made with 100% Pure Fruit and vegetables cut fresh and dehydrated. No artificial colors, flavorings or preservatives. Made in the USA with just two ingredients- Pear and Sweet Potato. 4 oz. box Regular $10.75, now $9.50
If you share your home with both canines and felines, you'll immediately see the value (and humor) in these crunchy treats. Made with organic ingredients in Chehalis, WA by a small family owned venture, the company is certified by the non-GMO Project. Made with unsulphured blackstrap molasses, organic unsalted peanut butter, organic rye flour, non- gmo rice flour, rolled oats, and ground cinnamon. Regular $11.00, now  $9.75
Pick up a two pound bag of these ridiculously cute cookies made by our friends in Monroe, WA. Made with Rye Flour, Canola Oil, Whole Eggs, Dried Cranberries, Molasses, and Cinnamon. 2 lb. bag Regular $11.50, now $10.00
Made in small batches with USDA inspected meat and poultry, Caru dog stews use fresh meat as their first ingredient, and round out their ingredient list with whole foods including potatoes, apples, sweet potatoes, carrots, green beans and peas. Caru is one of the few pet foods certified by the FDA as human-grade.
Pick up the Caru sampler containing one 12 oz. carton of each formula: Beef, Chicken, Pork and Turkey.  Regular $23.00, now $19.55
These 26 calorie squares pack 300 mg of Glucosamine and 50 mg of Chondroitin into each treat to add joint support to your dog's special treat. Made with Chicken, Ground Rice, Ground Oats, Malted Barley, Gelatin, Maple Syrup, Vegetable Glycerine, Glucosamine Hydrochloride, Cherries, Blueberries, Lecithin, Salt, Ground Sesame Seed, Alfalfa, Phosphoric Acid, Rosemary, Turmeric, Garlic Powder, Sorbic Acid, Ascorbic Acid, Egg Shell Meal, Chondroitin Sulfate, Zinc Sulfate, Manganese Sulfate, Sodium Selenite, Vitamin E Supplement 6 oz. package Reg. $9.50 , now $8.00
These Crunchy Rabbit Chews are a tasty chewable treat made in the USA. Each stick measures 4 inches long, is odor-free and will not stain carpets.  Made with a mixture of rabbit meat and ground rawhide  Reg. 3 for $4.50,  now 3 for $3.75

Canine Caviar Buffalo Paddywacks are tasty chews  low in sodium, calories, and contain calcium, potassium, vitamins B6 and B12. These dense, chewy treats are made from 100% free range grass fed buffalo. 4 pack (6 inch pieces) Regular $8.75 , now $7.25

Enjoy two cans each of three tasty, organic formulas including Cuddly Chicken, Darling Duck and TomCat Turkey. Total of six 5.5 oz cans. Regular $12.25, now $10.00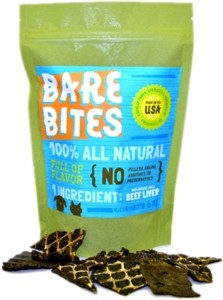 These 100% beef liver treats are ideal for a quick treat for dogs or cats. Regular $5.75, now $4.60
NEW ITEMS
These 4 inch chews are formulated with with the same active ingredients as PetzLife's Oral Care spray. They contain no wheat, corn, soy, artificial flavors or colors. Made with Brown Rice Flour, Vegetable Glycerin, Gelatin, Water, Tapioca Starch, Chicken, Flaxseed, Natural Chicken Flavor, Alfalfa, Sweet Potatoes, Parsley, Xanthan Gum, Grapefruit Seed Extract, Grape Seed Extract, Peppermint, Thyme, Neem, Mixed Tocopherols, Green Tea Extract.  $1.50 each
These chewy treats are high in protein but low in fat. Made in family-owned USA plant with USDA inspected Chicken, blueberries, blueberry pomace, cane molasses, salt, citric acid, and mixed tocopherols.  4 oz. package- $8.00
These Crunchy Rabbit Chews are a tasty chewable treat made in the USA. Each stick measures 4 inches long, is odor-free and will not stain carpets.  Made with a mixture of rabbit meat and ground rawhide  $1.50 each
TREAT of the MONTH
 
Grain Free Duck & Cherry treats- save 19%
These great tasting, crunchy biscuit from the folks at Sojos are gluten-free, contain no artificial colors or flavors and are low in Fat. Each treat contains less than 14 calories. Made with Yellow Split Peas, Duck, Cherries, Canola Oil, and Eggs. 10 oz. package Reg. $8.00, Club Price $6.50
Interested in the special pricing on these treats? Become a Treat of the Month Club member- it's free! Just email us or mention it with your next order to sign up. Each month that you receive a delivery, the featured treat will automatically be added to your order. You'll save a minimum of 10% each time, and treats are no more than $8.00.