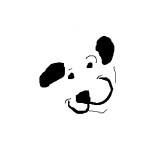 In this issue:
Your special offer- a Healthy Valentine with Carna4 Products
An Act of Kindness
New Fodder in Grain Free Dog Food
Is Your Cat a Killer?
Monthly Features
Happy February!
Does it seem like New Year's was just last week?  If so, perhaps it may also seem as if Spring is just around the corner!
We wish you the best as we turn the first calendar page of the new year. Some dates to look forward to in February include:
Groundhog Day (Feb. 2)
Valentine's Day (Feb. 14)
National Margarita Day (Feb. 22)
National Tooth Fairy Day (Feb. 28)
Want to give your dog a healthy Valentine? You can with this month's subscriber offer- read on!
YOUR SPECIAL OFFER
A Healthy Valentine for Your Dog- save up to 20% on Carna4 Products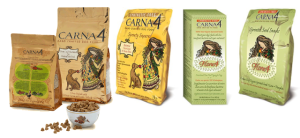 Word is slowly spreading about Carna4, and we're honored to be the first in the Seattle area to be carrying this wholesome new food and treat line. Consider this new line as a gift to your dog!
Carna4 is a unique dry dog food. Unlike other kibble products, Carna4 contains no synthetic vitamin-mineral premix or preservatives. It uses sprouted seeds to provide a higher nutrient and preservative level than is found in processed kibble. Vitamins, minerals and other nutrients from live foods are considerably more bioavailable than synthetic supplements or additives.
The products in the Carna4 line can be used in a variety of ways. The food itself can be used as a sole diet or topper with kibble or raw foods. The biscuits can be used as a treat or supplement. And the topper can be sprinkled over raw diets or kibble to enhance flavor and nutritional value.
This month, give your dog a Healthy Valentine and save up to 20% on Carna4 products. 
Try any one Carna4 item and save 10%.
Try any 2 separate Carna4 products and save 15% on both.
Try any 3 separate Carna4 products and save 20% on each.
Your special offer is good on the 3 lb. bags of Carna4 food, Carna4 Sprouty Square biscuits, Flora4 Sprouted Seed biscuits, and Flora4 Food topping.
Be sure to ask for the eMuse Carna4 special pricing when you place your order this month!
NEWS
A Random Act of Kindness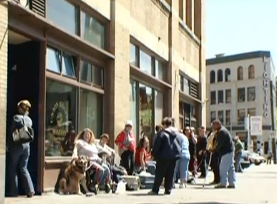 We have the best clients in the world!
Aynne is a great example. Last month she called in and asked for help in making a weekly donation to the Doney Memorial Pet Clinic.
The Doney Clinic offers free veterinary care, pet food and supplies to low income and homeless pet owners. It has been operating its clinic twice a month for more than 25 years at the Union Gospel Mission in Seattle.  Read more…
New Fodder in Grain Free Dog Food Debate
A recent story in the Washington Times cites results of a study published by the science journal Nature. The study found that dogs, unlike wolves, developed an early ability to easily digest starch. The study indicates that dogs developed the ability to absorb starches and break down fats much more efficiently than wolves.
This ability comes from the development of genes which govern the digestion of starch. Dogs have up to 15 times more copies of this starch-digesting enzyme than wolves. Dogs now more closely resemble human digestion efficiency with this enzyme when compared to wolves. Read more…
Is Your Cat a Killer?
Did you know that approximately 35% of all US households harbor an animal that is included among the top half of "100 of the World's Worst Invasive Alien Species?"
Other mammals rounding out the the top half of the Global Invasive Species Database include goats, red deer and mongoose.
And cats? Read more…
FEATURES of the MONTH
These flat, textured beef treats are slow roasted in their own natural juices. High in protein, these natural treats measure approximately 10 inches long and 3 inches wide. $1.50 each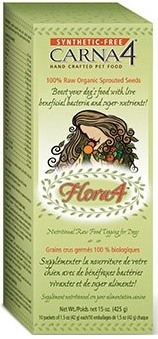 This unique food topping is made with raw, organic sprouted grains to provide a nutritional boost from live foods, rather than synthetic supplements.  It is ideal as a nutritional boost for raw food, kibble or dehydrated diets. Each box contains 10 individual packets which provide live probiotics, plant enzymes and other nutrients missing from most canine diets. $19.75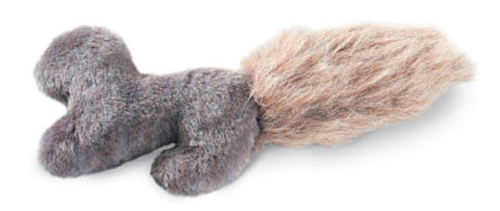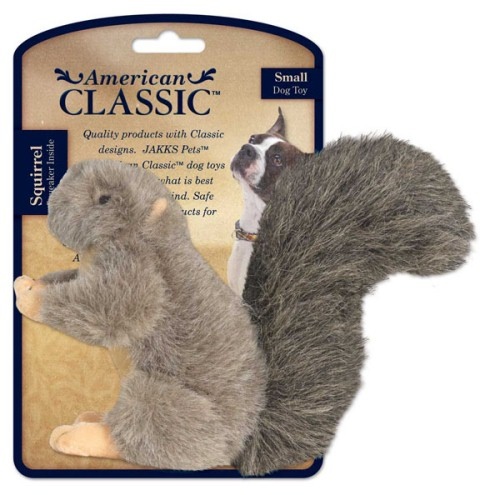 Some backyard squirrels may be hibernating for the winter, but your dog won't have to dig too deeply to flush these out. Save 15% on your choice of our original Large Squeaky Squirrel ($13.75) or the lifelike Jakks Pacific squirrel ($11.75).
Buy Two Dogsbars, save 25%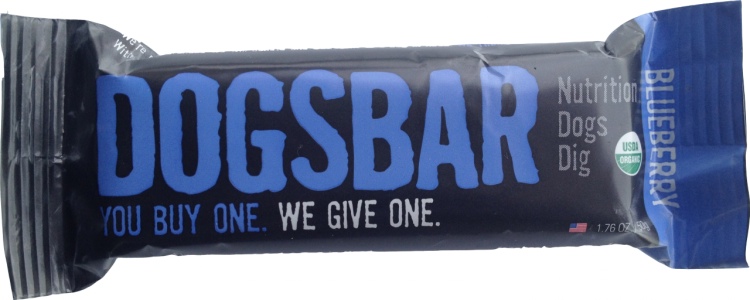 Treat your dog to a wholesome, natural nutrition bar in your choice of blueberry or peanut butter. Each 1.59 oz. bar is made with certified organic ingredients and can be used as a treat, snack or meal supplement. Try a Blueberry Dogsbar, get a Peanut Butter Dogsbar at half price! Or try 2 of the same flavor for a 25% discount on each. Regular $4.00 each.
TREAT of the MONTH
Trout, Wild Rice & Spinach Healthy Bones- save 15%
These crunchy treats from Natural Balance are made with Pearled Barley, Ground Oats, Trout, Wild Rice, Rye, Dried Spinach, Oatmeal, Canola Oil, and Flaxseed. 16 oz. package Regular $6.75 , Club price $5.75
Interested in the special pricing on these treats? Become a Treat of the Month Club member- it's free! Just email us or mention it with your next order to sign up. Each month that you receive a delivery, the featured treat will automatically be added to your order. You'll save a minimum of 10% each time, and treats are no more than $6.50.