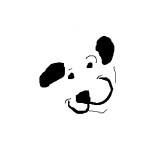 Your special offer
Waiting for Woofstock!
Summit Assistance Dogs Partnership Program
Pet Care for Your "After Life"
A Local Dog Rescue Surprise
This month's Whole Dog Journal
Monthly Features
We're counting down the days until Woofstock 2012, and hope you can join us for this year's celebration. It's an honor to be partnering with Summit Assistance Dogs through this year's Silent Auction, and have lined up a host of interesting vendors, goodies and savings for you.
We'd like to take a moment to send our thoughts to all of you who have friends or family in the areas hit by the recent storms on the east coast. We hope you've been able to check in with those affected to help set your mind at ease.
If you've been sniffing around for a new treat or three, don't miss this month's subscriber offer!
And don't forget— we all gain an extra hour of sleep this Sunday, November 4!
YOUR SPECIAL OFFER
We've put together a discounted treat trio, just for eMuse subscribers. You'll save 25% off the regular price of these tasty treats when you ask for the eMuse Tasty Treat Trio this month.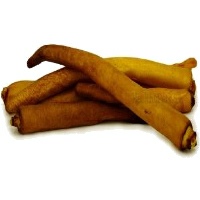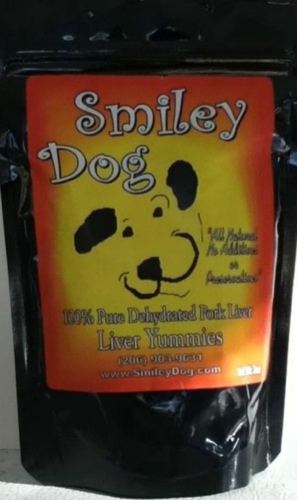 Included in the trio is a pound of Peanut Butter Biscuits, a Texas Toothpick, and a package of Smiley Dog Liver Yummies. Regular price if purchased separately is $14.25 . Yours this month for just $9.99!
NEWS
Waiting for Woofstock
We're just a few short weeks away from Woofstock 2012! Mark your calendar for Saturday, Dec. 1 from 12:00-4:00 at our warehouse in Edmonds.
If you've received a Smiley Dog delivery within the past 12 months, watch your mailbox for an official postcard invitation. Bring the postcard or a friend to Woofstock for a free spin on the ever-popular Prize Wheel!
To honor the spirit of Woofstock, there is NO SALES TAX on anything purchased during the event. This saves you 10% on any goodies you carry away! Read More…
Partnership Program Launched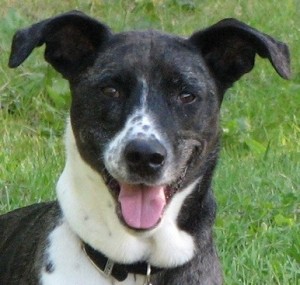 We're pleased to announce the launch of our Partnership Program with Summit Assistance Dogs. The program will provide an ongoing source of income to Summit by contributing a percentage of delivery sales from participating staff, volunteers, board members and current donors.
While initially small in scale, we view the Partnership Program as a major milestone. It allows Smiley Dog to offer a sustainable measure of support to this very worthy organization. This is a goal we have been working towards for quite some time. Read More…
Local Dog Rescue Surprise
When a good samaritan spotted a dog running freely, it was obvious what had to be done.  This was a dog that had been regularly seen in the area, but all attempts at rescue had been in vain.
But not for Susan. For some reason, she was able to connect with the dog and brought her home. That night, she gave birth to a litter of 6 healthy puppies. You can see a few more photos on our Facebook page. Read more…
Pet Care for Your "After Life"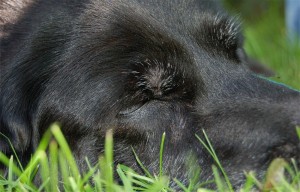 It's not something that often comes up in daily conversation. But it is an important question to consider while you can.What happens to your pet if you're the first to arrive at Rainbow Bridge?
We agonize over the loss of a pet, even though we know that sad day is inevitable. Unfortunately, our pets can't make plans for themselves in the case of our untimely demise. Read more…
This Month's Whole Dog Journal
Included this month are articles on preparing your dog for holiday visitors, a home prepared meal for your four legged friend, senior supplements, tips for a secure "stay", plant oils and more.
If you'd like a copy of this month's edition included with your order, just let us know. Single copies are just $5.00, which represents a savings over the $5.95 cover price.
FEATURES of the MONTH




In honor of the renewed interest in Big Bird this election season, we're pleased to present our version of this fowl conversation piece. These latex toys have a wonderfully annoying squeak which will easily drown out any remaining electioneering. Choose from Small or Large versions of Earl, Henrietta, Grandma Hippie Chick or Grandpa Gimpy Hip.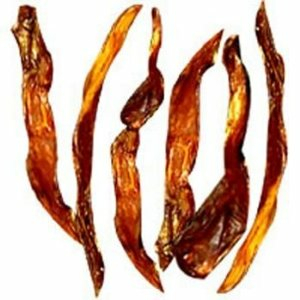 With a final nod towards the end of the presidential campaign, these beef tendon treats are the closest we can come to offering an actual bayonet. Not be used on the end of a rifle, but instead they are ideally suited as a peace offering to your dog who will willingly accept them without debate. Regular $1.75, now $1.40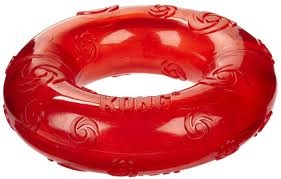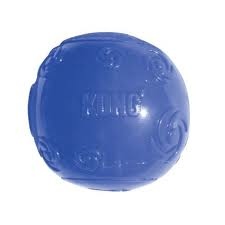 These recent introductions from the Kong company each come in Large or Medium sizes. Designed for squeaky, chewy and retrieval fun, they are available in two fun shapes, Ball or Ring. Regular $4.50-$11.75, now $4.00-$10.50
NEW ITEMS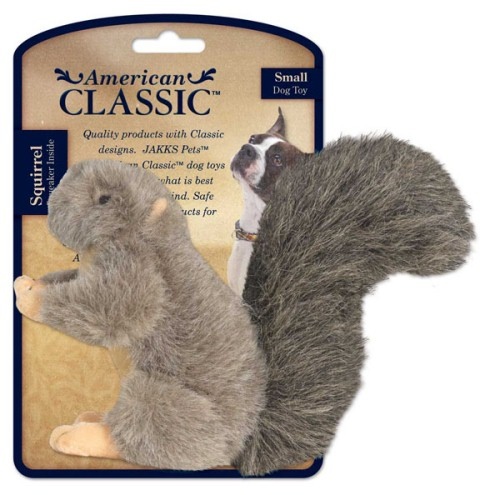 Simply Stunning Squirrels
It's been awhile since we've found a toy that made us do a double take, but the Jakks Pacific Squirrel certainly did!
This lifelike squirrel toy has a bushy tail, durable squeaker and an affordable price.
If your dog's ears perk up at the sight of Sciuridae, this may just be the toy for you! $10.75
TREAT of the MONTH
Yaky Yams from Himalayan Dog Chews- save 13%

A 3.5 oz. package of circular, crunchy biscuits. These treats are made with yak and cow's milk, and are a softer texture than the original Himalayan Dog Chews. Regular $5.75, Club Price $5.00