Did you hear that distant bark of joy?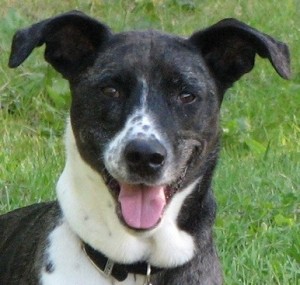 We're pleased to announce the launch of our Partnership Program with Summit Assistance Dogs. The program will provide an ongoing source of income to Summit by contributing a percentage of delivery sales from participating staff, volunteers, board members and current donors.
Summit provides highly skilled mobility, hearing and professional therapy dogs for people living with disabilities. It also operates the Prison Program at the Monroe Correctional Complex and recently launched a new project providing Service Dogs for Veterans.
While initially small in scale, we view the Partnership Program as a major milestone. It allows Smiley Dog to offer a sustainable measure of support to this very worthy organization. This is a goal we have been working towards for quite some time.
The Partnership Program will also help increase awareness of the admirable work that Summit has been doing since its inception in 2000. It is our hope that this awareness will help lead to more community and volunteer involvement. This in turn can lead to increased donations through the program.
Want to get involved or learn more about the program? Just contact Smiley Dog or Summit and we'll be happy to fill you in.
Summit will also be the beneficiary of the Silent Auction at Woofstock 2012, so you don't have to be an active member of the organization to help support their work.
That's something else to bark about!