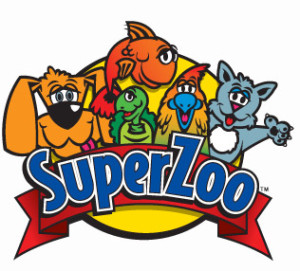 It's getting to be that time of year again to endure triple digits temperatures, gaze upon glitzy accessories, pet pink poodles with mohawks and encounter other eyebrow raising surprises.
Yes, it's the annual pilgrimage back to Las Vegas for SuperZoo, one of the largest pet industry trade shows in the country.
Looking for a particular product or solution to a pet problem?
Do you have a question or comment that you'd like passed along to a manufacturer? Let us know and we'll be happy to be your advocate on the show floor.
Last year we skipped this show and attended the holiday trade show in Chicago a bit later in the year. As stimulating as that was, it was a poor substitute for the educational opportunities offered at SuperZoo. During the 3 day show in late July, we'll be attending a half dozen seminars covering nutrition, marketing, social media and more. The educational seminars are one of the primary reasons to return each year.
And of course, there's the show floor
The show hosts more than 900 manufacturers and vendors who introduce new products and are available for "unfiltered" conversation. One of the most interesting sections of the show floor is the "New Products Showcase" where hundreds of new products are on display. Some of these never see the light of day, while others go on to win international awards.
Many of the vendors offer show specials on both new and established products. Shopping at the show allows us to pass these offers along to you in the coming months. If there's something you'd like to stock up on at a great price, there's no better time to request that than now. We'll keep our eyes peeled for your needs before the booths begin to blend together.
The official "no photography" policy at the show is mostly ignored. It's quite possible you may see a Facebook post offering a promotional opportunity available only during the show. If you like what you see, don't delay- these offers must be booked before the show floor closes on Thursday afternoon!
We'll post a reminder about the show dates on Facebook
The show runs from Tuesday, July 22 through Thursday, July 24. Deliveries during that time will be made as usual, thanks to Mick who will be juggling extra duties. You shouldn't notice any difference with your orders, although it may take a bit longer to respond to your calls and emails during this time.
Las Vegas in July is not something I'd ordinarily choose to do, but the "sacrifice" is certainly worthwhile. Here's hoping we come back with a bundle of goodies to share with everyone!