Have you ever considered your vacation to be a learning experience? Whether it's sitting on a beach, adventuring in far off lands, or just lazing around the house for a few days, these breaks from routine often present unexpected ways to feed the brain.
A Mexican vacation is no exception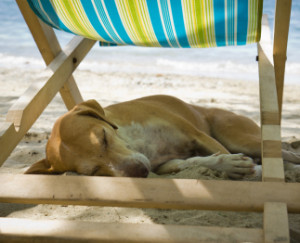 For some, the true meaning of the word "vacation" borders on a foreign concept. It's something exotic that "other" people do.
So when the opportunity arose 10 years ago to take advantage of a friend's accumulated frequent flyer miles and score a free flight to Mexico, the opportunity was too good to pass up.
Language skills were limited to basic words picked up from frequenting local Mexican restaurants, and we didn't know much about the country. Little did I know that the trip would be the start of an ongoing learning experience that continues to this day.
Playing with Smiley Dog for the past 25 years is a bit like that vacation
Sitting on a white sandy beach may not be quite the same as slinging dog food, but it does share quite a few educational similarities. And both provide an incentive for deeper dives into continued education.
I was reminded of this again over the past month as more than the usual amount of client questions came in looking for particular types of food. While it's not uncommon to offer guidance about different foods, this month's requests were a bit different.
One of our clients was looking for low protein options. Another was in search of a maintenance formula with a balanced 1:1 Calcium/ Phosphorus ratio. Another inquired about low-fat solutions. Yet another was looking for alternatives to the raw formulas being fed. And one of my favorites- what were some good lower calorie treats for a dog that didn't particularly enjoy hard chews.
Each situation was unique and required some interesting, detailed research
These questions came at an ideal time, since one of our suppliers was hosting their annual Open House. While Open Houses and Trade Shows are welcome ways to stay current on new products being introduced, existing products are constantly changing.  Sometimes a manufacturer will keep information up to date on their website, but not always. Revisiting the familiar and poring over new research uncovered some unexpected changes, both good and bad.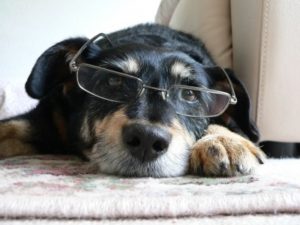 One of the most interesting surprises was finding that a fair number of pet food manufacturer's websites no longer provide detailed nutritional information. It used to be simple and standard to reference digestibility information, ingredient lists, guaranteed analysis and nutritional values on each site.
During the latest round of research, some sites were well detailed, while others were sorely lacking. The shiny design of many sites now appears to be more important than ease of use or a handy reference. It was surprising to discover that some manufacturers now only publish basic Guaranteed Analysis information, while others continue to provide a much broader nutritional breakdown.
It wasn't just the websites that had changed
Diving a bit deeper into each of these options reinforced many of the changes that have been happening in the industry. Some foods being heavily marketed as small, independent brands are neither. A few go-to specialty formulas have either disappeared or been heavily reformulated. Others being marketed to fill a specific need, like limited ingredient diets, weren't very limited at all.
I suppose this should not have come as such a surprise. After all, change is a constant in the pet food industry. Even so, it was unexpected to find so many surprises despite making a concerted effort to always stay current food changes. It's all part of the learning process and "continuing education."
One other surprise arose while fielding this recent group of questions
Without exception, each of the clients was somewhat apologetic for asking for more detailed information. This was a bit difficult to understand (that's our job, after all). Sure, there's time and effort involved in researching these cases. But it's precisely this type of research that keeps things interesting and fresh.
Without real life requests like these, can you imagine how mundane the daily operation of any business would be? Perhaps it's best not to answer that. I feel very fortunate that we can regularly rely on clients like you to provide incentives for learning.
Limiting the learning process to just my own interests could become stale quite quickly. Thankfully, that concern won't have to be addressed any time soon. Which reminds me of that first Mexican vacation again.
Doing "nothing" at the beach still leads to exciting discoveries
I probably wouldn't have taken that first vacation if my partner hadn't suggested it on a whim. She had found this lovely little island… So we poked around a bit more and kept uncovering interesting bits of information. And then suddenly those tickets emerged and a vacation was booked.
Surprisingly, one of the main draws of that first visit was the discovery of Isla Animals, a private rescue group run by volunteers in a private home. Over the years, the efforts of Isla Animals has benefited hundreds of strays and has played a leading role in changing the attitude of residents towards their dogs and cats. The island's governmental authority recently recognized their contribution by donating a facility to house regular spay/ neuter clinics.
Researching pet food may never hold quite the same type of enjoyment as that vacation. But in a surprising number of ways, the satisfaction of both are much closer than you may think.
So keep those questions coming. We'll all be better off for it!