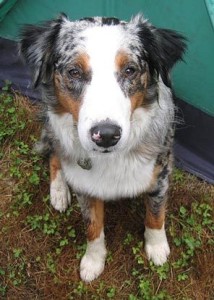 We came across a feel good story in the Seattle Times earlier this month, but it unfortunately got buried under a small mountain of paperwork. Perhaps it's "old news", but we hope you get a smile from it as well.
Did you catch the story about Zeb,  a "homesick dog" who decided to head home over the 520 bridge instead of hanging out in Hunts Point with friends while his owners were out of town?
Thanks to Megan Landis for the wonderful photo.
You can read the story on the Seattle Times website here.