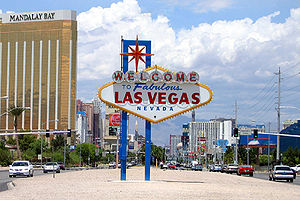 Well ladies & gents, furkids and friends, last week was anything but a quiet week in Las Vegas. Our annual trek to Sin City for the SuperZoo Trade Show resulted in more information than products this year. We're looking forward to sharing some of that information with you over the next few months. Below is a taste.
Some of the information may make more sense as new products that were announced at the show actually appear on the market. One trend that emerged was the integration of more human ingredients in pet food and treats. New foods and "functional foods" seem to be the focus of more than a few manufacturers.
Precise is introducing a new line of food, called Holistic Complete. It is a step up from Precise Plus, and incorporates algal DHA, prebiotics and probiotics. I'll be writing a bit more about why this formulation is so interesting over the next few weeks, particular the Puppy and Senior formulas. It also uses a new bag with a slider closure and carry handle. If the closure works as promised, it will help tremendously in keeping the food fresher than traditional bags.
I spent quite a bit of time at the Precise booth trying to find someone who could adequately explain to me why this food is an improvement over the current line, and not just another marketing makeover that we so often find. I'm happy to report that it truly is a large step up from the current offerings.
Of particular interest is the inclusion of a new, patented probiotic, Bacillus coagulans, which is up to 70 times more effective the what is commonly used in pet foods (if it is used at all in a particular food).
Another interesting find was a new introduction from New Zealand, K-9 Naturals. This appears to be the first raw diet in dehydrated form that derives its entire vitamin/ mineral profile from whole food ingredients. There is nothing in the ingredient list other than whole foods, the primary protein source being New Zealand lamb. Every batch is tested following production, and is guaranteed safe.
I had a fascinating conversation with the formulator, who answered my question about e-coli and salmonella by licking his fingers after crumbling a piece of the product in his hands. He also detailed the source of each ingredient, and challenged me to smell the dehydrated and reconstituted food. It was the freshest I've sniffed in dry pet food.
The food will come in a 2.2 pound and 13 pound bag, which are the equivalent of a 10 and 40 pound bag of kibble. While it is more expensive than kibble, it is of comparable cost to other raw diets. We're glad to see another quality product which may help make raw feeding easier and more accessible.
We also reacquainted ourselves with NRG, which we had previously carried until it rN into distribution problems. The new distributor, based in Oak Harbor, has put those problems to rest, and we look forward to introducing that again in the coming months. They will be among the many company reps at Woofstock 2010 this December.
The biggest disappointment of the show (for me) was the lack of new and exciting toys. There were quite a few new toys on the floor, but not many could be considered exciting. Or durable enough for our standards.We'll be bringing in a few new playthings- watch the newsletter for announcements as they become available.
And, there were the treats! So many treats, so little money. . . Tasty treats, functional treats, soft treats (healthy ones, finally!), crunchy treats, chewy treats, large, small and everything in between. Perhaps one of the most interesting was Bite o' Blue, a blueberry treat which we found last year.  Straight from a family owned blueberry farm, we can show you how to use one or more of the treats to grow your own blueberry bush! If you are a Treat of the Month member, you'll be seeing some of these show up in the next few months.
We've been going to these Trade Shows for over 15 years now, and each one is unique. This time around, for the first time in many years, there just weren't enough hours on the floor to get thru everything there was to see and learn. Ordinarily we spend 6+ hours in workshops or seminars and the rest is spent roaming the hall. Our seminar time this year was cut by more than half to free up more time on the floor. We could have used another day!
Next year we plan to have a camera on the floor with us and do daily postings of the new and interesting things we find. There were some missed photo-ops this year, including multicolored poodles (from the grooming competition) and a mini-horse walking the floor on the second day among the Mastiff and Great Danes. On the human side, we had a vendor in full Indian headress, a team of reps tatooed from head to toe and a few other oddities custom made for that missing camera. Just never do know what you'll find in Vegas, even at a Trade Show!