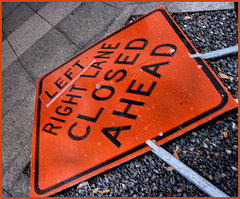 We hope that most of our technical challenges last month did not inconvenience you too much. I don't recall a string of failures that have been concentrated in such a short period of time. Thankfully, it appears all is back in working order now.
If you've had difficulty getting through to us, or hearing back from us over the past month, we sincerely apologize. Here's a bit more detail about last month's technical adventures.
Early last month, our voicemail provider went down. This effectively shut down our ability to receive and retreive your phone messages for close to 4 hours. Very frustrating for those of you who may have attempted to reach us by phone and could not ring though.
A few days later, our ISP suffered a catastrophic hardware failure which took our website and email services down. This was compounded by a software glitch which prevented restoration of services for close to 72 hours. If you attempted to reach us and received no reply, or could not log in to the website or Shop, our sincerest apologies.
The following week, a Comcast network router went down, cutting service off for more than 20,00o of their customers. You may have been among them. We certainly were. Again, your messages may have been delayed.
About a week later, a very strange bug crept into our web server and took the site down once again. We suspect this was related to the earlier failure. This outage lasted for most of the weekend and was finally fully restored within 24 hours of discovery.
Last week we discovered that Yahoo had been intermittently blocking some of our email messages to clients with Yahoo email accounts. We should have realized this sooner, since some of you were kind enough to call or mention that you had not received a delivery confirmation when your delivery was made. We had assumed it was related to one or more of the above challenges, but, surprise! It was something new.
Just a quick reminder. . . if you email us and have not heard back within 24 hours, it's safe to assume that we either have not received your message or our reply had gone astray. Feel free to follow up with another email or phone call.
Perhaps it was all the result of sunspots. As of this writing, it appears everything is once again functioning normally. We'll keep our paws crossed!