Your Special Offer |  News |  Features of the Month |  New Products |  Treat of the Month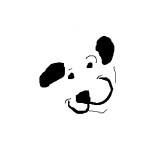 Welcome to 2010!
We'd like to be among the first to wish you a healthy and happy new year. 2009 was a challenging year for many of us, particularly those who had to say farewell to a cherished family member. Our thoughts are with them even as we look forward to better times ahead.
We have ambitious plans for the new year, and look forward to continuing to provide the excellent service and value you've come to expect from Smiley Dog.
Over the coming months, we welcome your comments and value your suggestions as we develop our new website into a better resource for all.  This month we invite you to introduce just one of your friends to Smiley Dog by offering them a free bag of dog treats or kitty litter with their first order. You'll receive the same when they place an order.
This is a first for us, and it is part of a grand experiment. You understand the value and convenience of Smiley Dog, and now you can easily share that with your friends. A short conversation can result in a life-changing favor for a friend, and some free goodies for you!
Next month we will be introducing  a companion program to our Boneyard specials. Each month we will put together a Terrific Trio of products at a very special package price. The Trio will be offered at a minimum of 30% off regular prices. It's our way of continuing to provide value with new and favorite products for your enjoyment. As an eMuse subscriber, you don't have to wait until February- it's your special offer this month!
Terrific Trio Preview Offer
Three cans of premium dog food, one pig ear, and a small box of natural treats are this month's Terrific Trio. Regular retail on this combination is $16.50. Your special price is $9.00
We'll be using Tiki Dog, Spot's Stew and Addiction canned foods for this offer- be among the first to grab this great deal!
Facebook Fans
Are you a regular user of Facebook? If so, we'd love to hear from you as we put together our fledgling Facebook Fan Page. We figure the more we listen to those who are using Facebook, the more useful our page will be. Let us know what would be useful or serve you best!
Swine Flu and pets
Swine Flu (H1N1) has been less in the news over the past few months than it was earlier this year. A few months ago, an article was published which indicated it was not possible for humans to transmit the virus to their pets, or vice versa. In November, the first reported case of Feline H1N1 was reported, and last month the first Canine case was reported in NY.
Paintball Problems
An article in the December issue of The Whole Dog Journal cautions about the danger of dogs ingesting paintballs. Some paintballs contain osmotic laxatives, which can lead to "salt poisoning". Symptoms include vomiting, disorientation and diarrhea. Osmotic laxatives stimulate the intestines to absorb water from the body, including the brain, which can lead to hemorrhage. They also taste sweet, which makes them even more attractive to dogs. These ingredients include polyethelene glycol, glycerol, and sorbitol. More info can be found in this ASPCA article pdf from 2003.
Woofstock Wrap Up
For those of you who did not make it to Woofstock, or if you'd like a reminder of your time there, have a look at our quicky review!
LifeLine Salmon Oil- save 35%
Give your pet the benefits of healthier skin and coat, support the immune system and provide anti-oxidants with this essential fatty acid supplement. Made from wild Alaskan Salmon and packaged in a no-spill bottle. You'll see results in your pet's coat, eyes and energy in less than a month!
8 oz.- reg. $13.75, now $9.00
32 oz. bonus bottle (reg. 26 oz- $29.75), now $21.00
Droolz Organic Biscuits- save 50%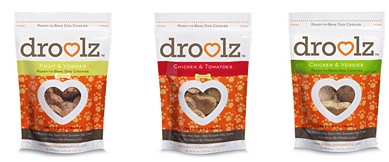 Buy One, get one FREE!. Choose from Chicken/ Tomato, Chicken/ Veggie or Fruit/Veggie. These frozen, ready to bake organic cookies will fill your house with a wonderful aroma and be the new favorite of your dog! $8.75
Darford MegaBones- save 35%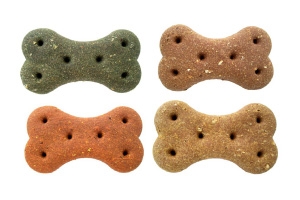 These natural cookies weigh in at 7 oz. each and are available in Peanut Butter, Cheese or Minty Breath Beater. Buy 2, get one FREE! $2.75 each.
Bark Stick bonus!
Take advantage of the Droolz or MegaBones offer above, and receive a Bark Stick at no charge. Just ask for your Bark Stix while supplies last!
Spot's Stew Special- save 15%- 35%
We have a limited number of 7.5 oz. and 20 oz. cans of dog Spot's Stew. Save 15% on the 7.5 oz cans (reg. $2 each) and 30% on the 20 oz. cans (reg. $5.00 each).
Take 12 of either size and save an additional 5%!

Snooks Sweet Potato Chews- these innovative Sweet Potato chews were introduced at Woofstock and are almost gone! Grab a Small ($9.75), Medium ($13.75) or Large ($18.75) before they're gone! The sweet potato chips used in these chews are thicker, chewier and longer lasting than Yams.
DogSpeak Card Sets and Plaque- need an occasional notecard for a special occasion or gift? The message on these struck a soft spot in our heart. Box set of 7 cards which measure 4.5 X 6 inches- $8.75; Dog Lessons Plaque (8 X 10) $20.75
A Dog's Life Apple Pie biscuits (and bonus)
Enjoy an 8 oz package of these crunchy natural treats. In honor of the "Gnu Ear", we're including a Pig's Ear as a bonus for this new year's Treat of the Month. Regular Price $8.25; Club Price $5.50