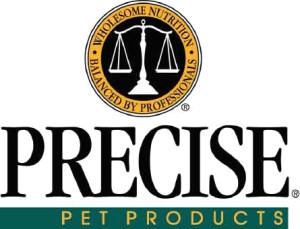 Manufacturing changes and supply issues continue to keep some dry and canned formulas of Precise unavailable.
The Senior and Holistic Complete Senior formulas remain unavailable, along with Chicken, Mixed Grill and Turkey Feline cans.
The company has discontinued its Holistic Complete Chicken cat formula, and is recommending the grain-free Holistic Complete Turkey/ Chicken as a replacement.
A recent message from the company indicated that more new formulas are planned. This may be part of the reason that the expected arrival date of some familiar formulas have continued to be delayed.
We apologize for the ongoing inconvenience and plan to speak to the company at Superzoo at the end of the month to learn when supplies are expected to be reliably available once again.