Your Special Offer |  News |  Features of the Month |  New Products |  Treat of the Month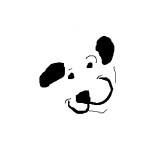 It's finally Spring! With Spring come thoughts of longer days, better weather (?) and maybe even longer walks in the park. Whatever good thoughts spring to your mind, we hope you keep smiling!
Next month we will be announcing our new Shopping Cart. We've heard from many of you that our current online Order Form is less than convenient, and we hope you find the new cart to your liking.
As eMuse subscribers, you are invited to take a sneak peek at what we've been poking away at for the past few months. Part of your special offer this month is a ONE DAY ONLY coupon code that can be used in our new cart. This is not a joke!
For the rest of this month, and once the Shopping Cart goes public in May, you are welcome to use it or continue to order using your favorite method. We hope you will discover the cart to be  convenient, but if you find  phone, email or our Secure Form to be more comfortable, feel free to continue with them.
This is not an April Fool's Joke!
Save $4.01 when you place an order thru our soon-to-be unleashed Shopping Cart and use the Coupon Code FOOL.
We've been slaving away on this project for the past few months, and expect to publicly announce it shortly. As an eMuse subscriber, you have the first opportunity to test drive our cart, and tell us if you like it better than our current product listing pages.
For today only (April 1) you'll save $4.01 on any order of $20 or more that you place thru the cart when you use the coupon code FOOL.
After today, just mention eMuse when you place  your order and we'll send along a FREE treat when your delivery is made. That is your "rest of month" eMuse special!

Nature's Variety Resumes Shipping Raw Chicken Products
Nature's Variety is now shipping its raw chicken products again, which have been processed using new and improved safety procedures.
The company expanded its recall on frozen Chicken products early last month. The recall was initially limited to a single batch run of product. It was  expanded to include ALL frozen raw Chicken product with a "Best if used by date" of Feb. 5, 2011 or earlier.
"Out of an abundance of caution" the company recalled all product produced prior to their transition to a new manufacturing process. No cases of illness had been reported, but a second batch of food has tested positive for the presence of Salmonella.
The company's official announcement can be viewed here.
New Nutrition Guidelines to be Published
The American Animal Hospital Association (AAHA) will be publishing a new set of nutritional guidelines for for veterinarians later this year. The goal is to "put nutrition in the minds of veterinarians" the president of AAHA was quoted as saying.
We're encouraged that there appears to be a new push for vets to pay attention to the nutritional component of pets' health. We hope the new guidelines will be objective and comprehensive. They are expected to be published this summer.
Hills Pet nutrition has provided funding for the developmental task force , and is expected to assist with the implementation of the guidelines, once published.
EPA Announces Changes in Spot-On Flea Medications
The Environmental Protection Agency released its  recommendations for the safety of Spot-On Flea medications last month. Among the new guidelines will be improved labeling for safety and clarity, conditional time-limited registration of new products to allow for better tracking, and standardization of inert ingredients.
The EPA has been collecting and evaluating reports of reactions to these products for the past year. Their conclusion was that while safe, the products should be used with caution and with strict adherence to manufacturer provided instructions. A public comment period is now in effect.
Posh Pooch Opens in Edmonds
A new Doggy Social Club has opened at 22805 100th Av W in Edmonds, behind PCC. The Posh Pooch offers day care for small dogs 28 lbs. and under, grooming, massage, photography and portraiture.
You can contact Posh Pooch at Posh.Pooch@hotmail.com or (425) 361-1468.
Bird Toys- 50% off
Did you know we have bird toys? Once upon a time, when we had a booth set up almost every weekend, we brought in an assortment of bird toys. We still have some of them, and we'd much prefer that you have them instead of us.
Let us know what type of bird you have, and we can let you know what we have that may be suitable for your bird's size. We have some perches and an assortment of toys for small, medium and large birds!
LubraFlex Hip and Joint Support- save 15%
Lubraflex contains Cetyl Myristoleate, an ingredient which soothes joint pain and acts as an anti-inflammatory. It combines this natural, effective pain reliever with Glucosamine, Chondroitoin Sulfate and MSM to provide a comprehensive joint support product. LubraFlex is beef flavored and comes in chewable tablets (60 tablets- $29.75, now $25.00)

Save 25% on Fizzion
Grab a great deal on this all-natural, eco friendly cleaning product. Simply drop a Fizzion tablet in the reuseable spray bottle and add warm water. You'll save money with the inexpensive refill tablets when more is needed, and prevent landfill waste from empty containers. Now $7.75, reg. $10.50
Bags on Board- Free Refills!
Receive a FREE package of 60 refills bags with the purchase of a Bags on Board Dispenser pack ($6.00) . This convenient plastic dispenser attaches to any leash, and holds a roll of 15 biodegradeable pick up bags. Two rolls (30 bags) are included with the dispenser. Save $6.00 with your FREE package of refill bags.
Save 15% on Chuckit
Is it time for a new Chuckit? Pick one up this month and save 15%. Choose from the Regular size (now $10.00, regular $11.75 or Mini (now $7.50, regular $8.75)
Want a Cookie Cheddar Cheese biscuits- save 30%
These crunchy, natural treats contain no wheat, corn, sugar or soy. The 10 oz. package is a foil lined resealable bag to ensure freshness. Made with Barley Flour, Oat Flour, Cheddar Cheese Powder, Blackstrap Molasses, Canola Oil (preserved naturally with mixed tocopherols and lecithin), Rolled Oat Flakes, Whole Flax Seed, Turmeric, Baking Powder, Garlic Powder, Parsley Flakes, Red Iron Oxide and Rosemary Extract. Club price $5.50 (reg. $7.75)