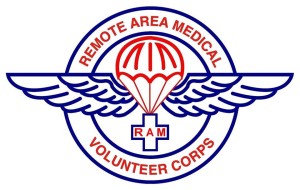 This is for the bipeds reading this post, rather than your furry friends!
Remote Area Medical (RAM) is coming to Seattle Center next week. RAM is a non-profit, volunteer based medical clinic that provides free health care to those in need. Since it began in 1985, it has served more than 350,000 people and offered over $33 million in donated care. Some RAM clinics have provided veterinary services, but this one will not.
For those with pressing medical issues that have been unable to afford care, RAM offers a welcome lifeline. We normally think of these types of clinics being offered in under-developed countries. RAM's history shows they are well received here as well.
RAM first came to the attention of Smiley Dog through a screening of Remote Area Medical during the 2013 Seattle International Film Festival. It made quite an impression, and we made a commitment to participate should a clinic be scheduled in the area. Now that a clinic has been scheduled at Seattle Center, we'll be there!  The clinic will operate from Thursday, October 23 through Sunday, October 26.
Although it's disappointing that veterinary services will not be offered at this clinic, it is still a worthy cause to support. We salute the hundreds of medical professionals and are honored to join other community volunteers who are giving generously of their time and skills.
For more information about the Seattle clinic, visit their FAQ Page.
Visit Remote Area Medical on Facebook