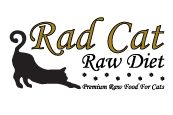 The recall issued last month by Radagast Pet Food has expanded to include all formulas produced during a specified timeframe.
All products with lot numbers between 62763 and 63101, inclusive, are now being recalled due to the potential of having been exposed to Listeria.
Following the initial recall, the company performed a complete teardown, inspection and cleaning of production equipment. During this inspection process, a small quantity of Listeria bacteria was found in a screw hole of the equipment.
As a precautionary measure, all batches of food produced prior to the discovery are being recalled to eliminate any possibility of problems related to the bacteria.
There have been no reports of any illness in pets or humans. The company has stated that the bacteria has not come in contact with any food product, only the drippings during production.
Click the links to read the letter from the manufacturer to customers and FAQ about the recall.