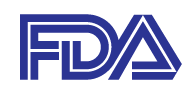 The Food and Drug Administration (FDA) has announced the launch of the Pet Event Tracking Network (PETNet). PETNet is a web-based information exchange system intended to help various agencies share information about pet-food related incidents quickly.
The exchange got its start following the massive pet food recalls of 2007. At that time, it was determined that there was a need to improve methods of sharing information between agencies in a timely manner. A committee was formed (The Partnership for Food Protection) and PETNet begins the implementation of the new sharing process.
We're encouraged that PETNet will allow State and Federal agencies to share and coordinate information. As currently structured, only members (i.e. governmental representatives) will have access to this information. We look forward to seeing access, but not control, expand to manufacturers, consumers and other trade representatives. With participation from all sectors perhaps accurate information will flow to and from those who are directly affected in a truly timely manner.
Read the official Press Release from the FDA.