Your Special Offer |  News |  Features of the Month |  New Products |  Treat of the Month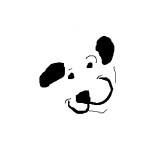 Welcome to March! Seems like New Year's Day was just last week.
We seem to have missed updating our website last month with the kickoff of our terrific trio program, so we're repeating part of the offer. If you missed it, you've got another opportunity to grab these goodies before they are gone.
It's almost time for our annual "Orphan Treat" sale! We have a small collection of treats that remain from past Treat of the Month features. Next month we'll be offering them at a reduced price. As an eMuse subscriber, you get one Free with the purchase of another this month.
Just let us know you'd like the eMuse orphan offer and we'll choose a couple of tasty treats (no more than $6.00) to include with your order!
Take the Mulligan Stew Challenge
Want to get a free $10 gas card for feeding Mulligan Stew canned food for a week? Take the Mulligan Stew challenge and return the company's form to qualify. Visit the company's website or download the form here.
New King County Pet and Animal Related Business Regulations
Pet Businesses in King county, including kennels, daycares, pet shops, shelters and grooming facilities will be required to meet newe permitting standards as of March 1.
The permitting process for these businesses will be handled by Public Health. The intention behind the new permit process and regulation enforcement is public safety. The new permits will require some business which had previously been licensed but not permitted, to meet new standards and purchase annual permits.
For more information, see the Board of Health regulations.

Nature's Variety Frozen Chicken Recall
Nature's Variety has announced a limited recall of their frozen Chicken products with a "Best if Used By" Date of 11/10/10 because of the possibility of Salmonella contamination.
The recall includes Nature's Variety Chicken Formula Raw Frozen Diet in the following forms:
3 lb. Chicken Medallions (UPC 7 69949 60130 2)
6 lb. Chicken Patties (UPC 7 69949 60120 3)
2 lb. Chicken Chubs (UPC 7 69949 60121 0)
The company's announcement of this recall can be found here.
EPA Report on Spot-On Flea products delayed
The EPA is continuing to evaluate reports of problems with Spot-On Flea and Tick control products. The agency had intended to issue its report late last year, then revised its timeline for an early 2010 release.
Sentencing in Pet Food recall case

ChemNutra and its owners were sentenced last month for distributing a tainted ingredient which was responsible for the massive pet food recalls of 2006-07.
The owners were given 3 years probation, and fined $5000 each. The company was fined $25,000.
Legally Blonde, the Musical at 5th Ave Theatre
We're "tickled pink" to be partnering with the 5th Ave Theatre's production of Legally Blonde The Musical, playing Feb. 23 thru March 14.
Why, you may ask, are we doing this? Well, they do have two live dogs in the production (rescued from the pound!), it's fun and we have a long history of a theatrical background!
Visit the 5th Ave Theatre website for tickets and more information.
LifeLine Salmon Oil- save 25%
If you missed this opportunity last month, here's your last chance! Give your pet the benefits of healthier skin and coat, support the immune system and provide anti-oxidants with this essential fatty acid supplement. Made from wild Alaskan Salmon and packaged in a no-spill bottle. You'll see results in your pet's coat, eyes and energy in less than a month!
8 oz.– reg. $13.75, now just $10.25
Also available in a 32 oz. bonus bottle while supplies last- $29.75
Flexi Lead closeout
Save 15% on last year's pricing of all Flexi Leads in stock. We're closing out our supply of Flexi Leads, so grab one at a great price while they last! Limited sizes and colors available. $22.75-$49.75
Terrific trio for March 2010
A triple play of cans and teats make up this month's Terrific Trio offer. Get 3 cans of Dogswell Duck along with 3 Darford MegaBones for just $11.00- a savings of $5.00. Order the Trio before March 15th and we'll add a FREE Bark Stick (while supplies last)
Droolz Organic ready to Bake biscuits- Buy One Get one FREE
These locally made organic, ready to bake biscuits are available at a great price this month. Grab a package of Chicken/ Tomato or Chicken/ Veggie tasty frozen treats, and receive a package of Fruit/ Veggie absolutely FREE! $8.75
Free Dogswell cans with selected treats
Receive up to 4 FREE cans of Dogswell canned food with the purchase of selected Dogswell Treats.
Get 4 free cans with the purchase of 15 oz. Dogswell Mellow Mutt or Vitality Chicken ($ 19.00).
Get 2 free cans with the purchase of 5 oz. Dogswell Happy Heart Chicken ($7.50) or Chicken/ Apple treats ($6.75)
Want a Cookie Salmon biscuits- save 30%
These crunchy, natural treats contain no wheat, corn, sugar or soy. The 10 oz. package is a foil lined resealable bag to ensure freshness. Made with Barley Flour, Oat Flour, Pacific Salmon, Blackstrap Molasses, Canola Oil (preserved naturally with mixed tocopherols and lecithin), Rolled Oat Flakes, Whole Flax Seed, Baking Powder, Garlic Powder, Parsley Flakes, Turmeric, Red Iron Oxide and Rosemary Extract. Club price $5.50 (reg. $7.75)