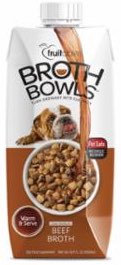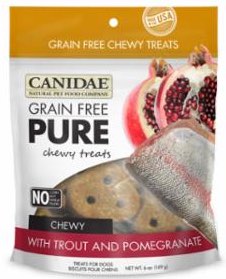 Surf & Turf- save 35% on Fruitables Beef Broth and Canidae Trout treats
Another tasty duo of treats make up the November Treat of the Month!
Enjoy a 17 oz container of Fruitables Beef Broth Bowl topper, along with a 6 oz package of Canidae Trout & Pomegranate biscuits. This combination is sure to please even the fussiest canine.
Use the Broth Bowl topper over kibble to add an enticing flavor to the daily routine. The Canidae biscuits are a low-fat, chewy grain-free treat made in the USA.
Regular Price: $13.00 Club Price: $8.50