This week we had the good fortune to attend the first-ever Open House hosted by one of our favorite suppliers. This family-owned business is one of the few independent suppliers remaining in the area.
It was a good excuse to take a quick trip down to Vancouver, WA, paw over some new items and get some questions answered by old friends. It turned out to be well worth the day trip, although some of the attendees were plum tuckered out towards the end. Here are a few of the highlights of the afternoon: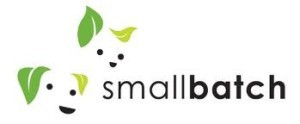 Small Batch is one of the few raw food companies that does not use HPP or synthetic vitamins. When possible, they source their raw materials from trusted local partners.
Humanely raised meats (free range, hormone and antibiotic-free) are used in their beef, chicken, duck, turkey and rabbit formulas. Most of the produce and herbs used are organic.
The company started in San Francisco, and recently began manufacturing at a second location in Oregon. Testing is done on every batch, and each batch is truly a "small batch" to keep strict control over quality.
Small Batch produces both sliders and patties. The  sliders are one ounce each, and are very competitively priced when compared to other medallion-shaped raw products.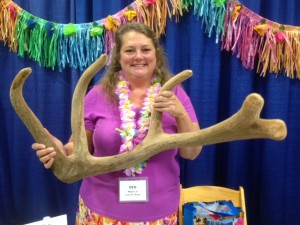 Wapiti Labs produces a supplement line from Wolf Creek Elk Ranch in Minnesota. The supplements contain elk velvet antler and traditional Chinese Herbs. Antler has been used as an effective health tonic for more than 2000 years. It supports joint flexibility, energy levels, organ function and the immune system.
Elk antlers are temporary growths of bone which are grown each year during spring and summer months. While growing, the antlers are covered with a fuzzy layer of skin. This skin, or velvet, contains nerves and blood which nourish the continued antler growth for the season.  In Autumn, the bone dies, becomes brittle and falls off. Shed antlers are collected and used for antler chews.
The elks at the Wapiti ranch roam on land which allows them to freely graze with no more than 2 animals per acre. Antlers are grown and harvested annually under the direction of the herd veterinarian.
Perhaps the most fascinating fact I picked up at the event was that elk antlers grow faster than any other mammalian cells. Antlers can grow up to one inch each per day. The antlers in this photo are just 37 days old. That's a lot of weight to carry around!

It was nice to visit with the folks from In Clover, makers of Connectin. We had been introduced to In Clover at a trade show in Chicago back in the late 90s. Connectin was one of the first joint supplements carried at Smiley Dog, and remains a favorite with our clients.
In Clover has an excellent product line, and is very socially responsible.  Their products all carry the National Animal Supplement Council's (NASC) Seal of Quality, and are manufactured in the United States.  The afternoon offered an opportunity to get reacquainted with Optagest, an very interesting digestive aid.
Unlike many of the digestive aids available, Optagest is a prebiotic, so it supports your pet's immune system naturally by feeding existing good bacteria and strengthening it. It's an excellent solution for pets using antibiotics, switching food, or having digestive issues. The company has produced a video which shows how the prebiotic action begins to break down food within 5 minutes of contact.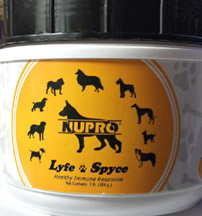 A new product from the makers of NuPro was not yet available to order but sounds very interesting. NuPro is a natural, whole food nutritional supplement whose formula has remained largely unchanged since 1989. Their new product, Lyfe Spyce, is an immune system booster which uses medicinal mushrooms, ginger root, cinammon, curcumin and fermented soy protein.
The combination of ingredients works as an anti-inflammatory, antioxidant, and anticarcinogenic. One of the other vendors admitted to taking it daily with her own meals. A small taste surprised me with a slight pumpkin-like flavor which was quite festive. Looking forward to further testing of this one!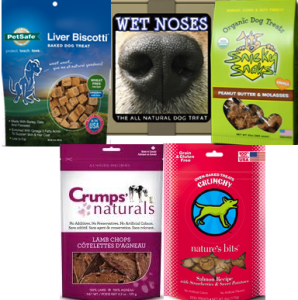 And finally, some new and tasty treats are scheduled to head your way between now and the end of the year.
You'll get to read about these on the website and in the newsletter as they arrive over the next two months.
Any of these items sound intriguing to you?  Please let us know and we'll be happy to give you more information!