Your Special Offer |  News |  Features of the Month |  New Products |  Treat of the Month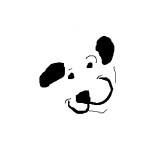 Greetings!
The last month of the year focuses much of our attention on Woofstock 2009, our annual Open House. You'll find more savings, new products, photos for you and your pets, interesting people and much, more.
Bring your postcard if you plan to get a photo taken, and receive an additional free gift. Bring a friend and you'll both get some extra goodies!
We hope you can stop by. . . Sat. Dec. 5 between 12-4pm at our warehouse located at 23303 Highway 99 in Edmonds.
Save 10% on our new "Magic" Gift Cards for your friends
We've long wanted to offer you gift cards to pass along to your friends, but have been challenged by the inconvenience of printing, distribution, tracking and unneccessary use of plastic which comes with traditional gift cards.
So, we decided to work a bit of Smiley Dog "magic" and make them invisible!
Just let us know your friend's name and address, how much you'd like to Gift them, and we'll "register" them with a credit in our system. You then let them know a credit is waiting for their use, and it's one more gift off your list!
If you'd like a physical reminder of your gift to pass along, just let us know and we can send you both a 2010 calender, or a paper Gift Certificate with the denomination of your gift.
As an eMuse subscriber, you will save 10% on Smiley Dog Gift cards for your friends this month. Gift Cards must be purchased and "registered" in different households to qualify (no gifting to yourself!)
• Don't be too jealous! We spent some time in beautiful Isla Mujeres last month and visited Isla Animals, the island's pet rescue. It's been a long time since being in the midst of young puppies, and this group was quite an experience.
We had the good fortune of spending a few hours helping to socialize the kids, who were looking remarkably well thanks to the efforts of donations and the oversight of Alison, the founder of Isla Animals.
We know there are lots of pets in need right here in the area, but it was quite a temptation to resist bringing back a full crate from Mexico! Have a look at some of their puppies currently up for adoption.
• Curious about whether your pet's toys are safe? With all the food and other product recalls issued this year, HealthyStuff.org is making an attempt to test a variety of popular products.
They've included a small section on pet toys, which will hopefully grow as requests are made to the site.

Save 15% on Tie Dye Bones, Tugs and Balls
In honor of Woofstock, we're offering our entire stock of Fleecy Clean toys at 15% off. Choose from balls or bones in Small, Medium or Large sizes. Also available are assorted tugs. Come see them at Woofstock!
LifeLine Salmon Oil- Save 10% and get 30% more (32 oz. for the price of 26 oz) $26.75 (Reg. $29.75)
This wild Alaskan Salmon is an excellent anti-oxidant, helps support your pet's skin, coat, and immune system. Packaged in a flip-top bottle with a one way valve to eliminate messy drips and spills.
Smiley Dog Liver Yummies- Save 10%
Save on this favorite treat for dogs and cats. 100% dried pork liver can be used as a training treat, sprinkled over food, or use the larger pieces without breaking them as a more substantial treat.
Snooks Sweet Potato Chews

We're hoping these will arrive in time for Woofstock! One of the more interesting  treats we've found in a while, these are made from thick, dried organic Sweet Potato chips strung on a hemp rope. The chips are harder than Yams due to sugar content, and work well for cleaning teeth. Available in Small, Medium and Large $8.75- $18.50.
Cool Treats- Smoothies for dogs
With the cool weather, comes a cool treat! Pop them in the freezer for an all natural frozen treat in Fruit Delight or Peanut Butter flavor. Six 1.75 oz. cups per package $6.25

Hip Bones- save 32%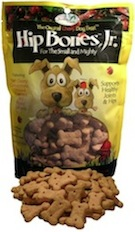 A crunchy biscuit made with tart cherries and berries. Not just a tasty treat, these goodies are a healthy and functional treat to help support your dog's joint health. $6.00 (Reg. $8.75)