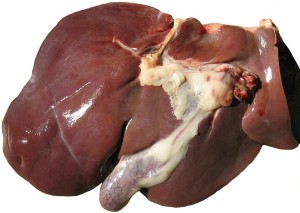 Is liver really good for pets?
Most of us have had it drummed into our heads- "don't feed by-products!" For the most part, that's a good rule to follow.
But there are exceptions to every rule and feeding liver may just be an exception to this one. Let's look at why you may want to consider adding liver to some of your pet's meals.
Liver is an organ meat
By definition, organ meats are by-products. But just as the quality of the muscle meats we value highly in our pet foods can vary, so can the quality of organ meats. The quality of any animal product, including organ meats, is determined by its source.
In the case of liver, the preferred source is a humanely raised, pasture fed animal. This eliminates many potential problems that can be associated with conventionally raised, feedlot animals. Free range, organically raised animals will help remove some of the concerns about feeding liver and maximize the benefits.
What are the benefits of feeding liver?
The primary benefit of adding liver to your pet's diet comes from its concentrated source of nutrients. Much of liver's vitamin, mineral and amino acid content is higher than more readily accepted "excellent" nutrient sources like muscle meat or eggs.
Liver is high in digestible protein, Vitamins A and B, Folic Acid, Iron, Copper, Essential Fatty Acids and CoQ10. These nutrients support many metabolic functions including digestion, cardio-vascular health, and the immune system. There are few foods that can match its concentrated nutrient bounty.
Some civilizations consider liver to be a delicacy because of its nutritive and healing properties. We won't go that far, but its benefits are certainly worth considering despite the "yuck" factor often associated with this organ meat. With the assumption we're talking about liver from good quality, pasture fed animals, liver should more reasonably be considered a super-food than super-bad.
Why does liver carry such a stigma?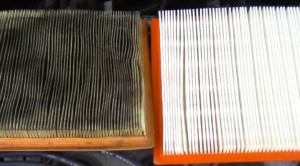 Quite possibly, many of the perceived problems of feeding liver may come from our culture. In the United States, liver often gets a bad rap from being lumped in with generic by-products. Another common misconception is that liver stores toxins as it removes them from the body.
The liver does indeed act as a processing organ to remove toxins from the body. While it is commonly referred to as a "filter organ," this is not technically correct. Unlike a traditional filter, a healthy liver does not remove and store impurities or toxins. One of the primary functions of the liver is to remove toxins from the blood. It does this by processing, synthesizing and removing those toxins, rather than storing them.
When you think of a paper filter for a pool, your coffee machine or automobile air filter, images of all sorts of gunk and goo get built up over time. The filter traps and stores these nasties from continuing their journey into unwanted territory, like your pool water, coffee cup or engine until the filter is discarded and replaced.
The liver doesn't stop, trap and store nasty things like those other filters
Instead, the liver functions more like a self-contained composter. Toxins carried by the blood are broken down by the enormous store of nutrients contained in the liver. The end result is disintegration of those toxins into a form which is easily excreted from the body. Unless liver function is compromised, there is no storage of those nasty toxins in the organ.
Liver function is not limited to removing toxins. It aids in digestion, regulates many metabolic functions and is a ridiculously prolific source of vitamins, minerals and essential nutrients. It is estimated that the liver is responsible for over 1500 separate and essential biochemical functions.
Hepacytes, the cells which make up most of the main tissue of the liver, are one of the few cells which are regenerative. Within limits, hepacytes can rebuild and replace themselves after having been damaged. This is what makes this "by-product" such an excellent source of nutrition.
Is one liver better than another?
Liver's nutrient profile is determined by species. While all liver is high in Vitamin A, Beef or Lamb liver contains almost 50% more Vitamin A than Chicken liver. Here's an interesting chart which compares the nutrients in liver from different species:
From: Nutrition Almanac, by John D. Kirschmann
Beef

Lamb

Veal

Chicken

Duck

Goose

Turkey

Amount

1lb

1lb

1lb

1

1

1

1

Weight: gm

454

454

454

32

44

94

102

Vitamin A

199130

229070

102060

6576

17559

29138

18403

Vitamin B1

1.16

1.81

.9

.044

–

.528

.062

Vitamin B2

14.79

14.9

12.3

.628

–

.838

2.21

Vitamin B6

14

1.36

3.04

.24

–

.72

.78

Vitamin B12

363

472

272

7.35

23.7

–

64.6

Biotin

454

454

–

–

–

–

–

Niacin

61.6

76.5

51.8

2.96

–

6.11

10.35

Pantothenic

Acid

35

32.7

36.3

1.98

–

–

7.81

Folic Acid

.99

.99

–

236

–

–

752

Vitamin C

140

152

161

10.8

–

–

4.6

Vitamin E

6.36

–

–

–

–

–

–

Calcium

36

45

36

3

5

40

7

Copper

12.7

25

36

.126

2.62

7.07

.512

Iron

29.5

49.4

39.9

2.74

13.4

–

11

Magnesium

59

64

73

6

–

23

21

Manganese

1.23

1.04

–

.083

–

–

.294

Phosphorus

1597

1583

1510

87

118

245

319

Potassium

1275

916

1275

73

–

216

303

Selenium

206

–

–

–

–

–

–

Sodium

617

236

331

25

–

132

98

Zinc

17

–

17

.98

–

–

2.53

Total Fat

17.5

19.6

21.3

1.23

2.04

4.03

4.05

Saturated Fat

6.8

6.9

–

42

.63

1.49

1.28

Unsaturated Fat

5

6.63

–

.5

.59

1

1.73

Cholesterol

1360

1361

1361

140

227

–

475
Is it true that liver can cause Vitamin A toxicity?
While an excess of Vitamin A can be dangerous, it is easily managed by moderating intake. There is a significant difference between synthetic Vitamin A, and the Vitamin A contained in animal liver.  Each takes a different chemical form, and are processed differently in the body. The synthetic Vitamin A produced from plants is water soluble. The Vitamin A from liver is fat soluble and remains in the body for longer periods.
When liver is fed as a regular part of daily diet, it should make up no more than 5% of food over time. This will keep Vitamin A levels conservatively below any problem areas, even when factoring in additional sources of Vitamin A from other supplements or foods.
One of the simplest ways to add liver to your pet's diet is with treats
If you choose to begin feeding liver-based treats, exercise the same caution that you normally would with food. Remember that the source of the liver is all-important. It may not be possible to determine with certainty what quality of liver is used in the treats.
If you've chosen a treat that identifies its source as organic or pasture raised animals, this is a good start. You can also consider making your own liver treats by freezing or dehydrating store bought liver. This will give you more control over the source of liver that's being fed.
If you begin to add larger portions of liver to your pet's diet, you will find more options available to you since you can choose specific animal types. You can then speak with the seller to find out its history and source. Some of the best sources will be found at farmer's markets or butcher shops.
Once you know how an animal was raised, and confine your liver purchases to quality sources, you'll no longer think of this organ meat as just another by-product. Whether you want it on your own plate or not, your pets may soon come to look forward to their occasional serving of this superfood!
 Want to know more about "good by-products"  in pets' diets?
Have a look at this excellent article in Dogs Naturally magazine