A small group of pet parents has filed a class action lawsuit against 4 major manufacturers of prescription pet foods and 2 major veterinary hospital chains .
The lawsuit accuses the companies of illegally representing their products as drugs, price fixing, false representation, antitrust and consumer protection violations.
This will be a very interesting case to watch. But don't hold your breath- it's bound to take a very long time, if it goes to trial at all.
The lawsuit was filed on Dec. 16, 2016 in California District Court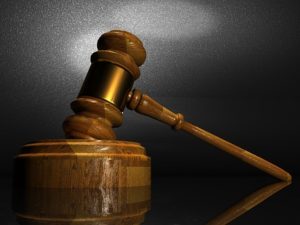 Four groups are being represented in the class action suit, with one group including national class members. The national group claims federal anti-trust and FDA laws have been violated.
The other 3 groups consist of California residents who further claim California state laws have been violated. The California classes include claims against Royal Canin and Iams prescription foods.
The defendants in the case include Mars Petcare US, Inc. ("Mars"); Nestle Purina Petcare Company  ("Purina"); Hill's Pet Nutrition, Inc. ("Hill's"); PetSmart, Inc. ("PetSmart"); Medical Management  International, Inc. d/b/a Banfield Pet Hospital ("Banfield Pet Hospital"); and BluePearl Vet, LLC  ("Blue Pearl Vet Hospital").
Mars manufactures Royal Canin Veterinary Diets and Iams Veterinary Formulas,  Purina manufactures ProPlan Veterinary Diets and Hills manufactures Hills Prescription Diets.
The list of charges reads like a good television or movie script
The primary allegations made against the defendants include:
Prescription foods are marketed as drugs and require a prescription but are not tested, approved or regulated as drugs.

Prescription foods contain no drugs or ingredients not commonly found in commercial pet food.

Prescription foods command higher prices solely because of the industry imposition of a prescription requirement.

Defendants have colluded to maintain the prescription requirement to limit availability and artificially inflate prices.
These are pretty damning accusations, although they do not exist in a vacuum. From both a retailer's and consumer's perspective, they are indeed based in fact. But as we all know, facts are not the only things that matter in cases like this. There's plenty of wiggle room, mitigating factors, and legal loopholes.
If you have fed or are currently feeding a prescription food, this case will be of interest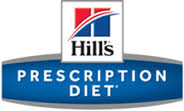 From a retailer's perspective, the case certainly has merit, although I find it difficult to completely agree with the plaintiffs. Each of the allegations made has the ring of truth, but none are black and white.
From a consumer's perspective, the price of prescription foods has long been troublesome and availability has certainly been limited.
On the flip side, the burden of proof will likely be more challenging for the defendants. Much of what they are accused of is common knowledge and easily demonstrable. But is it illegal? That's what the court will decide if the case proceeds.
Two charges appear to stand out from the rest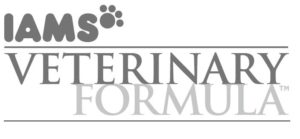 The 4 points listed above are a general summary of the allegations being made. The complete complaint filing lists over 100 points that will be addressed if there is a trial. While all the points are related, there are a couple may present trouble for the manufacturers. There are also some that may not stand up to scrutiny on the side of the plaintiffs.
One of the challenges with the suit is that no distinction is made between "therapeutic" formulas and "supportive" formulas. Therapeutic formulas may not contain drugs, but they do contain ingredients &/ or formulations not normally found in commercial foods. Therapeutic foods may contain hydrolyzed protein, extremely low protein, or pH adjusted formulations. These do not normally have a commercial equivalent.
Does that mean these supposedly therapeutic formulas are better than commercial alternatives? That's a matter of opinion. Certainly, the defendants can produce their own studies showing they are. Whether that's enough to sway a jury remains to be seen.
Most "supportive" formulas have commercial equivalents

Prescription foods formulated for weight control, joint support and dental health all use similar ingredients and formulations as their commercial alternatives.
In many cases, the quality of ingredients used in the commercial alternatives may even be better than those used in prescription foods.
Which is more effective? Depends on the dog. Why do the prescription foods usually cost more? Because… well, that will depend on which side you choose.
One fact that may be difficult for defendants to address is their marketing exclusivity
It's not unusual for a company to want control over where and how its products are sold. Many commercial foods limit retail outlets by territory, or impose restrictions on who can and cannot sell. Others may mandate minimum and maximum pricing.
These practices are accepted and widespread in the pet food industry. It's a bit different with prescription diets. The lawsuit accuses the manufacturer's of representing their formulas as drugs, since a prescription is required.
In reality, there are no drugs contained in the foods. If there were drugs, the foods would have to be tested and approved under FDA guidelines, and a prescription would be required to dispense. 
Since there are no drugs contained in the food, a prescription is not legally required. Except it is— as a condition of sale imposed by the manufacturers. This goes to the heart of the misrepresentation argument.
Are these foods presented as drugs?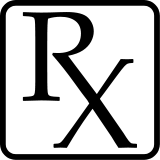 When a recommendation is made by a vet, chances are a client will follow it. If a vet recommends a prescription diet for a recently diagnosed medical condition, there is certainly the implication that the food will address the issue.
Perhaps I'm giving the human race a bit more credit than it deserves. But it seems a bit of a stretch to assume that a vet's recommendation for a food automatically classifies it as a drug.
We often ask for second opinions about medical diagnosis and treatments. As a retailer, I'm often asked if there is an alternative to the expensive prescription food being recommended. Often there is, sometimes there is not. Like many things, it's not simply black and white.
The flip side of this marketing approach are the limitations put on the sale of these foods
It is entirely possible that the price of prescription diets would come down a bit if they were not the exclusive domain of veterinarians. That would pose new challenges for the manufacturers who have built their business model around a small and controlled supply chain.
Would the manufacturers be willing to lower pricing so other outlets could sell the product? Would other outlets sell at a lower price or simply match the vets? There's a lot of theory in the allegation, although the reasoning is sound.
One tidbit not addressed in the complaint is that some of these prescription foods are not intended for long-term use. The idea is that a vet will monitor short-term progress and move a pet off the food as soon as possible. This may not be a viable option if prescription foods were to be sold outside of clinics. But it would be no different from a client asking for a prescription and getting it filled from a less expensive source.
The marketing of prescription foods could benefit from some changes
Prescription foods are often represented as curative. That's illegal without substantive proof. Claims are made, and bags are designed to reflect the health benefits of these formulas.
As mentioned earlier, some of these formulas have undergone trials and demonstrated good result. But there are federal guidelines that a product must meet before being allowed to make health claims.
Strict standards are in place for both drugs and foods making health claims. These are, and should be, enforced for both drugs and foods.
To my knowledge, prescription foods have not met these standards. On the contrary, they have requested, and received, exclusions from these FDA regulations. They can make health claims without having to substantiate them.
Is all this enough to justify a lawsuit?
Again, it really depends on which side you choose. There is certainly enough controversy for healthy discussion, and possibly some adjustments to how prescription foods are marketed and sold.
If the court decides to take this case to trial, chances are it will be a closely watched and rather drawn out procedure. That could be a very healthy thing for both consumers and the pet industry.
Ironically, the lack of transparency currently surrounding prescription diets could lead to greater transparency across the industry.
It would be hard to find fault with that result, regardless of the outcome concerning the other 100+ charges.
Want to read more about the case for yourself?
You can find the full complaint as filed in the US District Court of Northern California here.