Your Special Offer | News | Features of the Month | New Products | Treat of the Month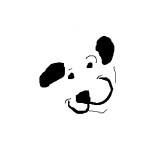 It's finally, and officially Summer!
While we all know what that means for Seattle weather, we're hoping to enjoy more sun than mist for the next few months. Perhaps we're off to a good start (or, perhaps not!)
We'd like to ask for your help this month by sharing your opinions in a short, 9 question survey. Your answers will be truly helpful in our never-ending quest to better understand your preferences. We'd be quite grateful for the 5 minutes it will take of your time. Take the survey now!
Want a free gift? Since we're in the business of saving you time, not asking for it, just add your name and email address to the bottom of the survey once it has been completed. We'll add a little token of appreciation for your efforts when you place your next order. Thank you in advance! Take the survey now!
Our newest treat additions have gone over quite well! If you have not yet tried the Merrick Flossy treats, here's a great opportunity.
Buy a Phat Flossy ($7.25) , get a FREE Jumbo Flossy! You'll save $5.75 (unless you get two) Limit two per household, please!
This offer will not appear in our Shopping cart- just mention eMuse to receive the special pricing.

Dog Fighting DNA database established
In an attempt to track down individuals linked to animal abuse, scientists and animal-rights advocates have established a Canine DNA Database. The database, Canine Codis, is similar to a fingerprint database.
It can be used to link individual dogs to several known dogfighting bloodlines. The project was developed following the largest dogfighting raid last year, which included dogs in 7 states. More than 400 dogs were tested, and the results showed that many were related.
While DNA evidence will not guarantee a conviction in a criminal case, it can certainly provide supportive evidence. Read the full story here.

Facebook and Twitter invitation
We are beginning to develop a Facebook and Twitter presence to see if we can better serve some of our clients through these channels. If you use these sites, we'd love to hear from you. Let us know how you use these sites, what you'd like to see, and feel free to share any ideas you think may be helpful. The more we learn, the better we'll be for you! We invite you to follow us on Twitter and join us on Facebook. And, if you haven't already, please take our quicky survey!

*RECALL* of Natural Balance Sweet Potato & Chicken
Natural Balance announced a limited recall of its dry Sweet Potato and Chicken formula last month because of the potential of salmonella contamination. The recall affects the 5 and 28 pound sizes of food with a "Best By" date of June, 17, 2011. More information and the company's official announcement can be found here.
Grain Free and Low Carb pet foods
As grain free foods gain in popularity, the question arises. . . why? Are these foods better than formulas containing grains, or just different? And does grain free also mean low carbohydrate?
As with any food, the quality of the ingredients will be integral in the answer. A low quality grain free food will obviously be inferior to a high quality formulation which includes grain. Just because a formula is grain free, does not mean it is low in carbs.
If you are trying to cut down on the carbohydrates for your dog's diet, check the guaranteed analysis panel. Some foods are now including that information. If it is not there, it's simple to figure it out for yourself. Simply add up the total percentages of protein, fat, moisture, crude fiber and ash. Then subtract that number from 100. This will give you an approximate percentage of carbohydrates in your food.
Remember- just because of food is grain free does not mean it is low carb. According to Sean Delaney, Chief Scientific, Medical and Nutrition Officer  at Natura Pet Products, "dry foods with less than 18% carbohydrate for dogs and 12% for cats would be considered low in carbohydrate. Canned dog an cat foods with less than 2% carbs would be considered lower in carbohydrates."
Grain free foods, just like lamb based foods many tears ago, were originally developed to address allergies. They are not necessarily better than other formulations, just different. Non-grain carbohydrate sources in a food (like vegetables and fruits) can contribute to a high carb level in a food.
Be sure you know what, and why, you are looking for in a formulation before being swayed by marketing claims.
Bags on Board– save up to 25%
Save 25% on the Bags on Board dispenser pack (Reg. $6.75). Already have a dispenser? Save 15% on 60 count (Reg $6.75) or 120 count (Reg. $12.75) refill packages.
Kitty Corner Comber- save 15%
One of the more popular cat items we've had at shows has been this simple device for grooming. Mounts on any wall with adhesive strips (included)- no screws needed. It also has a small reservoir to add catnip if you choose.Reg. $9.75, now $8.25
25% off Mellow Mut Chicken Jerky
Is your dog sensitive to fireworks? Try this natural chicken breast treat infused with calming Chamomile and Lavender to take the edge off the stress and excitement. 15 oz. package reg. $19.00, now $14.25
Kyjen Invincibles- save 20%

Every dog loves a new squeaky toy- we hope you do too! These new squeaky toys have no stuffing to be strewn around the house. They come in two sizes and have multiple, self healing squeakers. Choose from Red/ Black or Green/ Black. 14 inch (3 squeaker)- $10.75 ; 26 inch (6 squeaker)- $16.50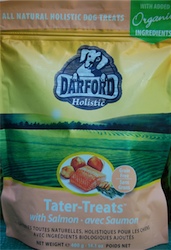 Darford Grain Free Salmon biscuits- This 14 oz package of grain free, heart shaped natural treats is also low in fat. They also contain certified organic ingredients including Sweet Potatoes, Carrots,  Blueberries,  Cranberries, and Peas. Reg. $8.25, Club Price $6.00