Do you feel guilty when your dog's regular feeding routine is disrupted by your crazy schedule? Maybe you're running late for an important morning appointment or just can't drag yourself out of bed after a long, hard day.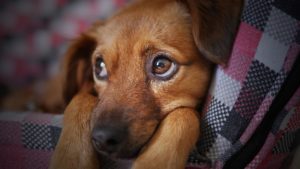 You've likely been met with pleading eyes or impatient tail thumping in anticipation of breakfast.
Relax.
You may be doing your dog a favor without even knowing it.
Welcome to the intriguing practice of fasting
Like mine, your initial reaction to the concept of fasting may be skepticism. While thought-provoking, it can appear to offer no compelling reason to seriously consider incorporating it into a feeding routine. A regular fasting routine may seem simply to be a type of starvation diet, perhaps appropriate for overweight dogs, but nothing more.
After learning a bit more about the rationale behind the approach, you may find it offers you and your dog some unexpected benefits. This applies primarily to healthy adult dogs, although some "experts" suggest the approach can be used for puppies as well. Most fasting proponents agree that it is not appropriate for cats, since their metabolism differs significantly from dogs in the way they process stored fats.
There seems to be no consensus on the "best" way to fast. Just as the "best" food will vary for each pet, each pet parent will decide whether and how fasting may work for their situation.
It is essential to ensure that fresh, clean water is available at all times, regardless of the type of fasting chosen.
But why would you even consider fasting your dog?
In theory, fasting allows your dog's body to naturally detox, repair and regenerate tissue, and give the digestive system an opportunity to slow down.
The digestive system uses an enormous amount of energy. Allowing it to rest benefits healing processes that cannot function efficiently during digestion. The production of white blood cells slows during fasting, which stimulates the immune system.
During a fast, the body metabolizes fat, rather than a continued new food supply. Nutrients utilized this way speeds the excretion of toxins that may have built up in the liver and fat reserves. This decreases the toxic load that a pet continually carries. Weight control, rather than weight loss, can also be a benefit of certain types of fasting.
Observation has also shown that fasting can improve brain function. Many search & rescue dogs are fasted prior to missions to heighten their senses, and evidence has shown increased reception to training.
The conceptual approach of fasting is based on the ancestral behavior of canines in the wild. Wolves and wild dogs typically follow a feast or famine eating regimen. Since food is not regularly available, their existence is dependent on metabolizing stored nutrients between meals.
One study conducted over 15 years showed a significant difference in longevity and health between dogs fed on a regular schedule and those on a restricted calorie diet. The restricted calorie dogs lived an average of 2 years longer and signs of disease, including arthritis and cancer, were delayed in comparison to regularly fed dogs. The study concluded that the "results suggest that 25% restriction in food intake increased median lifespan and delayed the onset of signs of chronic disease in these dogs."
Restricting calories is an approach to Intermittent Fasting
Intermittent fasting refers to an approach which either skips a single meal, withholds food for a short period of time, or reduces the number of calories fed for a prolonged period. When you find it particularly difficult to overcome your guilt of withholding food, intermittent fasting will be your choice.
In its purest form, an intermittent fasting routine will skip a single meal once or twice each week. Some suggest twice a month, others choose a single day each month. A regular reduction in food, as practiced in the study referenced above, can achieve similar results, although it may not offer the regenerative relief of other fasting approaches.
Another approach to Intermittent Fasting confines feeding to an 8-10 hour period of 24 hours. Breakfast at 6am and dinner no later than 4pm would meet these guidelines. This allows 14-16 hours for the body to begin to detox and can minimize begging and discomfort. While this approach may be easier for us, it doesn't allow for the same metabolic rest for your dog as a full 24-48 hour fast.
Research has shown that providing small meals or treats during a fast keep the digestive system active. This can undermine some of the potential benefits of fasting. It is more effective to have the digestive process finish processing any food and then become inactive.
During longer fasts, once new food has been utilized, digestion gets a rest while fat metabolization begins. Fresh water ensures the health of your dog is not compromised during this period. Most dogs will easily adjust to this change in routine.
Prolonged Fasting in another approach followed by some
Prolonged Fasting is exactly what it sounds like- withholding food for longer periods of time. Experiments have shown excellent results with Prolonged Fasting of weeks at a time. It is more common for a regular Prolonged Fasting routine to be 24-48 hours.
Your dog's current diet and health, along with your philosophical outlook will help determine what approach works best. Raw-fed dogs typically will adjust to a fasting regimen more easily than kibble fed dogs. This is simply a result of the bioavailability of nutrients in raw food vs. processed food.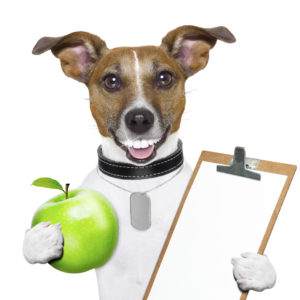 This does not mean that kibble-fed dogs cannot benefit from fasting. The advantages are the same although the timeline may be different since kibble takes longer to digest.
Is fasting right for you?
Once you realize the potential benefits of fasting, it may still require a leap of faith to put it into practice. Those wide eyes, pathetic whimpers, and pacing back and forth in front of an empty food bowl can be hard to resist. These behaviors will likely end once your dog adjusts to the new routine.
When you've decided to give it a try, keep in mind why you've made the choice. Commit to trying it for a specific period of time and monitor your result. Assuming you see signs of improvement others enjoy, you'll then be a position to continue or tweak your approach.
Understanding the benefits of fasting can reinforce the belief that breakfast is the most important meal of the day. Whether that "break-fast" comes in the morning or after 48 hours of fasting, your dog's metabolism should be refreshed and recovered.
Whether you choose an Intermittent or Prolonged approach, you should see some noticeable improvements. Fasting may also offer you some additional benefits in the form of more time and some financial savings.
If you've implemented a fasting regimen with your dog, feel free to share your experience, good or bad, so others can benefit from your first-hand knowledge!
Want to read more about fasting for your dog? Below are links to some articles you may find interesting:
http://www.dogsnaturallymagazine.com/why-you-should-fast-your-dog/
https://healthypets.mercola.com/sites/healthypets/archive/2011/10/06/dietary-habit-for-overweight-pets.aspx
https://admin.avma.org/News/Journals/Collections/Documents/javma_220_9_1315.pdf
https://www.dog-nutrition-naturally.com/intermittent-fasting.html
http://www.nomorevetbills.com/2017/fasting-dogs-and-cats/