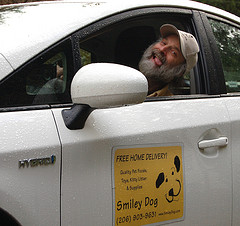 Keep your eyes open this week for our new (but temporary) Hybrid delivery vehicle!
While our regular vehicle is recovering in the body shop from an unfortunate hit and run fender bender, we're pleased to use this Prius for your deliveries.
It's quite a kick to drive and as you can see, it's not just dogs that like to taste the spring breeze!