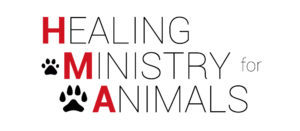 A while back I had the pleasure of meeting with Dr. Nels Rasmussen, DC, founder of the Healing Ministry for Animals. His mission is to help pets in pain or paralyzed pets regain health and mobility without drugs or surgery. Many of his patients arrive after exhausting traditional medical approaches.
We recently reconnected when he shared his dream of starting a non-profit, Hope for Paralyzed Pets. Its mission would be to raise public awareness of the new possibilities available for rejuvenation of animals who have exhausted traditional options. it would also offer financial assistance to those who need help to make it possible. This is still in the planning phase.
At our meeting, I initially found it a bit difficult to grasp Dr. Nels' process. His approach was completely unknown to me and seemingly had no scientific basis to it.
As we talked further, and he continued to answer questions, I found myself opening to his spiritual/ neuro-energetic approach to healing. By "resetting" the fight/ flight system and re-establishing communication and energy flow systems, the animal's body is able to once again manifest the original pattern of function present from birth. It's challenging for me to explain, but makes solid intuitive sense.
In the same way that acupuncture, herbs, flower essences or raw feeding may be viewed as miracle cures by some but shams as others, Dr. Nels' approach requires an initial leap of faith for the uninitiated. For those who have worked with him, the results speak for themselves.
Dr. Nels offers free consultations to those pet parents he feels can benefit from his approach. The first step is to fill out a questionnaire, which can be found on the Healing Ministry for Animals website. Each questionnaire is reviewed to determine whether Dr. Nels believes the pet can benefit from his therapies. 
A free 30 minute consultation is offered if it seems appropriate. His past cases have saved dozens of pets from living with paralysis, and others from early euthanasia.
Watch the 2 minute video below to see some of Dr. Nels' patients who have gotten their healthy, happy lives back after exhausting traditional medical options. Click this link if the video is not working properly.